Experiencing a country's food and drinks is a must when traveling, especially when you're traveling to a place that is renowned for its exquisite wine.
France is home to many incredible appellations that produce some of the world's finest wine but that also means it's overwhelming trying to decide what to imbibe and what to say no to (okay, maybe not "no," let's say "maybe next time").
If you're wondering what wines you should drink in France, these top five are good ones to get you started as you figure out what French wine you enjoy and would love to have a second glass of.
Come on and lift a glass of amazing wine next time you're in the land of cheese, baguettes, and foie gras by treating yourself to one of these must-try wines in France!
What wines to to drink in France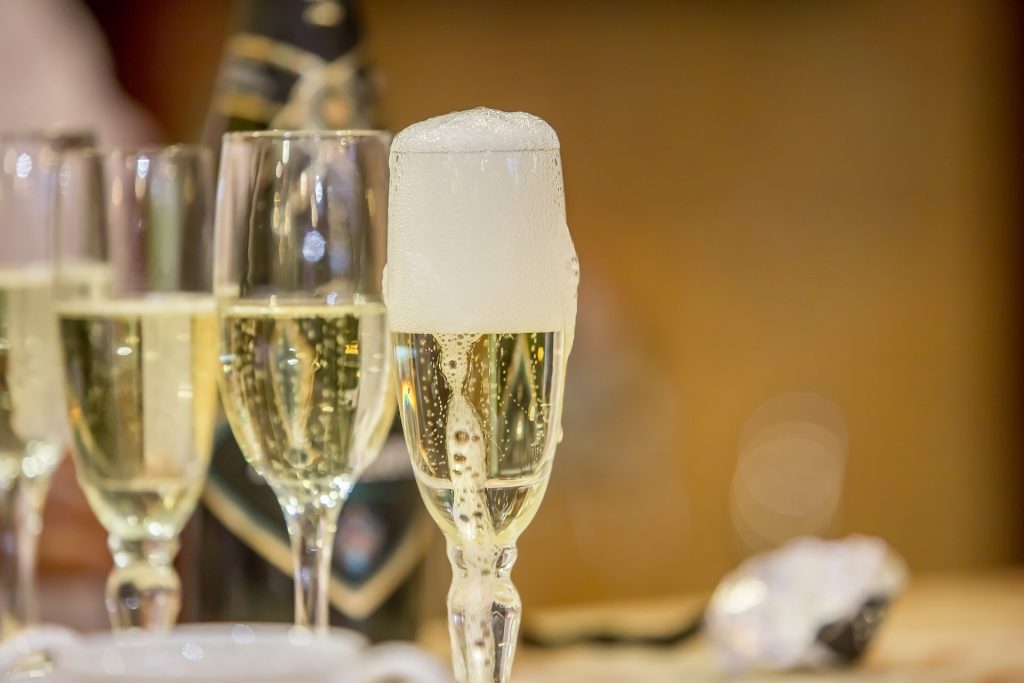 1. Champagne
Is there any wine more synonymous with France than Champagne? That's rhetorical, please don't tell me I'm wrong. Though real Champagne only comes from the Champagne region in France! This sparkling wine is best served in its brut form, which means dry. 
Champagne isn't just an aperitif drink in France and is often served with food, especially dishes with fish or anything fried and salty.
Champagne grapes are Chardonnay, Pinot Noir, and Pinot Meunier which produce a light-bodied wine with a taste of citrus, apple, almond, toast, and cream.
2. Sancerre
This French white celebrates all things Sauvignon Blanc and is one of the most famous white wines of the Loire Valley. This wine pairs perfectly with goat cheese, fish, and turkey.
Sancerre is also a light-bodied, semi-dry wine with flavors of grapefruit, honeydew, lemon, straw, and flint (earthy) or grass. 
3. Beaujolais
Beaujolais wine is a popular choice for wine enthusiasts in France and even has its own day of celebration: Beaujolais Nouveau Day in November! Made with Gamay grapes, this wine has a solid fruity taste that is often served slightly chilled.
It has a medium to light body, and brings forth flavors of bananas, pomegranate, cranberry, cherry, raspberry, and violet.
4. Bordeaux
You have to try a wine from France's most famous and largest wine-producing region: Bordeaux! This wine is made with Cabernet Sauvignon, Merlot, and Cabernet Franc grapes
With Bordeaux, expect a full-bodied wine with flavors of black currant, plum, black cherry, and chocolate. This wine is very dry and goes extremely well with steak or red meat dishes, a meal you'll definitely want to linger over. 
5. Côtes du Rhône
Côtes du Rhône wines are known for their red fruit and are typically made with Grenache, Syrah, and Mourvedre grapes. Depending on the region of Côtes du Rhône, you're more likely to find a Syrah-based wine (in the north) or a Grenache-based wine (in the south).
This wine has a medium to full body and brings forth flavors of blackberry, lavender, raspberry, and spices and herbs. This is the perfect table wine that goes well with food and is easy to drink. 
What's your favorite wine to drink in France? Tell us in the comments below or over on Twitter!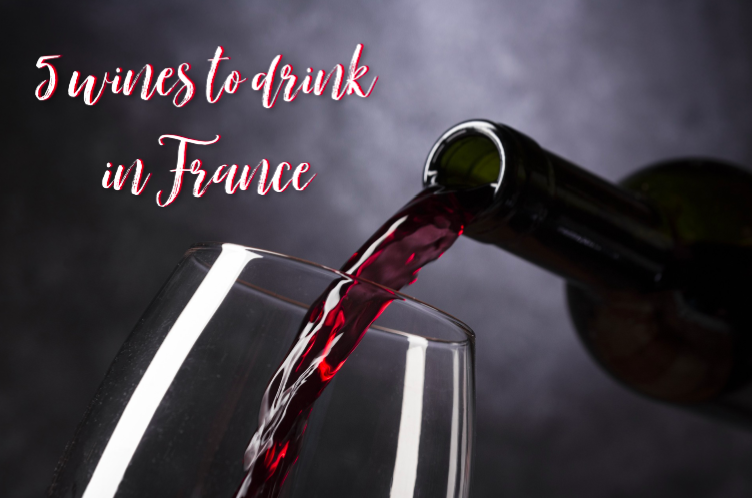 Like the post? Share it now!