One of Rick's and my favorite activities when we travel is going on food and wine tours, but sometimes that doesn't pan out for us so we have to create our own food tour of our travel destination. And that's exactly what we did when we went to Kihei, Maui in July!
We found ourselves staying in Kihei as part of a "workcation," where we were able to work remote from Hawaii but also devote some time in our day to exploring the island and getting a little vacation out of it. And one of our favorite things to do was find great local restaurants to sample some delicious Hawaiian dishes.
If you're planning on staying in Kihei on your next Maui vacation, you'll want to add these restaurants to your travel itinerary!
5 amazing restaurants in Kihei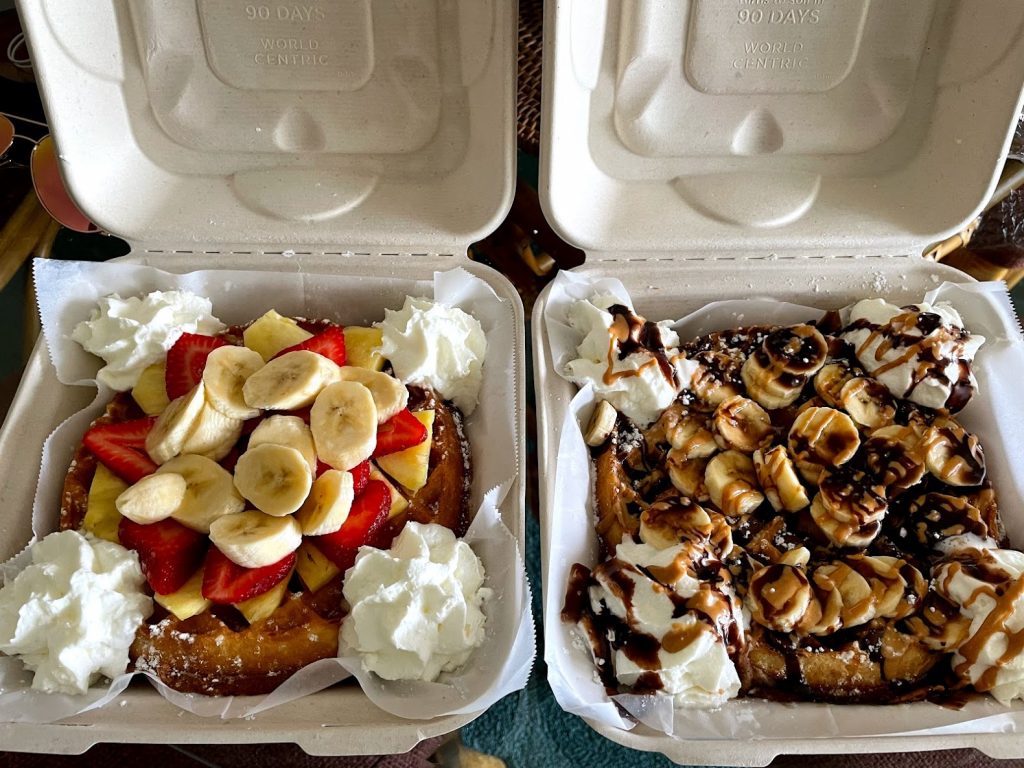 Maui Gelato and Waffles
I mean, I think the name speaks for itself as who doesn't like waffles or gelato? We went here for breakfast on our first morning in Kihei and these waffles were gigantic and so delicious! We opted for a classically sweet option with chocolate and peanut butter and a tropical one to get some fresh fruit into our diet for the day.
On the other days of our trip, we'd make a late afternoon stop for something sweet and sample some of their great gelato flavors.
Maui Brewing Co. 
While most go for the great Hawaiian beer, you should also order the food when doing your beer tasting at Maui Brewing Co. We went for happy hour, where they have special pricing on beers and some food, and devoured the crispy calamari, chicken wings with a fantastic huli glaze, and then shared an order of the Bikini Blonde fish n' chips.
It's a great spot for beer and pub-style food with a Hawaiian twist.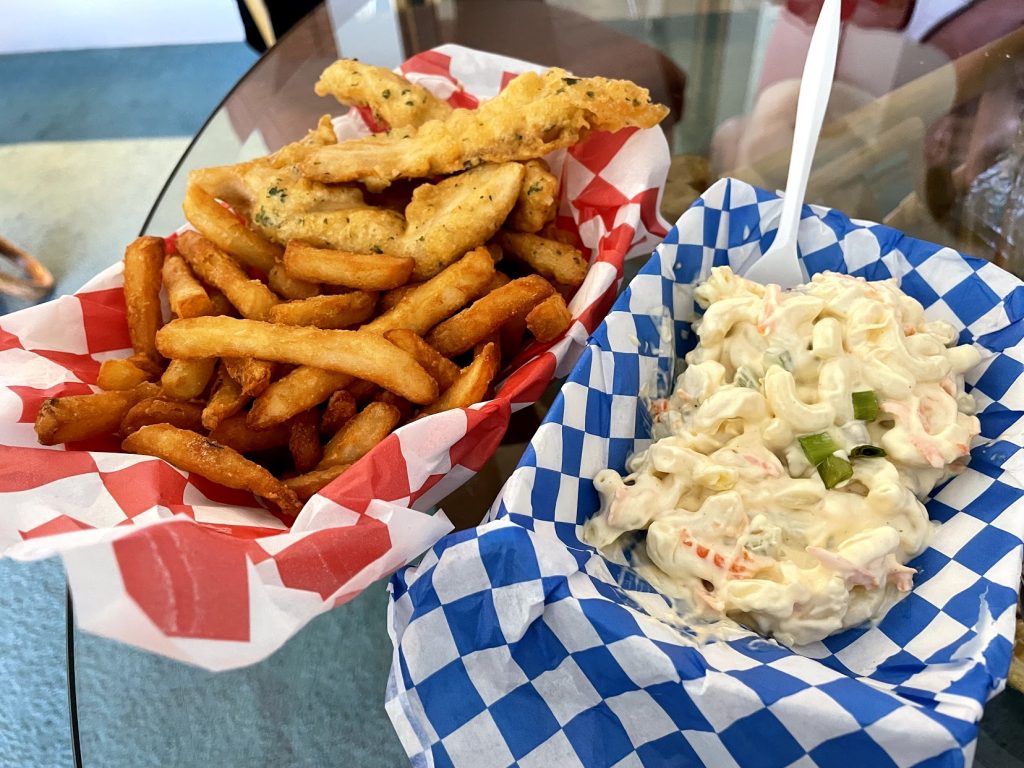 Maui Fish and Chips
Luckily for us, this great eatery was right across the street from our Airbnb! It's quick serve style but they don't skimp on flavor or portions! I opted for the Ono fish and chips and Rick got the Mahi fish and chips, and then of course I had to add a side order of red potato mac salad.
The service was fast, we waited less than 10 minutes for our freshly fried fish and french fries, and the servers were friendly. For quick casual, you can't go wrong with Maui Fish and Chips.
Ohana Seafood Bar & Grill
Known for hosting Maui's longest happy hour, from 10 a.m. to 6 p.m., this open air restaurant served up great cocktails as well as great food. We sipped on $5 Mai Tais before stuffing ourselves silly with kalua pork spring rolls, poke, and fresh fish. I opted for the Ohana poke trio sampler to try poke Hawaiian-style, the dynamite poke, and makena style. There was enough ahi to go around and share with Rick plus a big bowl of rice to go with my fish.
The service was great and we felt well taken care of while eating here. The deck had a decent view of the palm trees lining a nearby park and beach access point, and the cool breeze was definitely welcome as we ate our hot appetizers.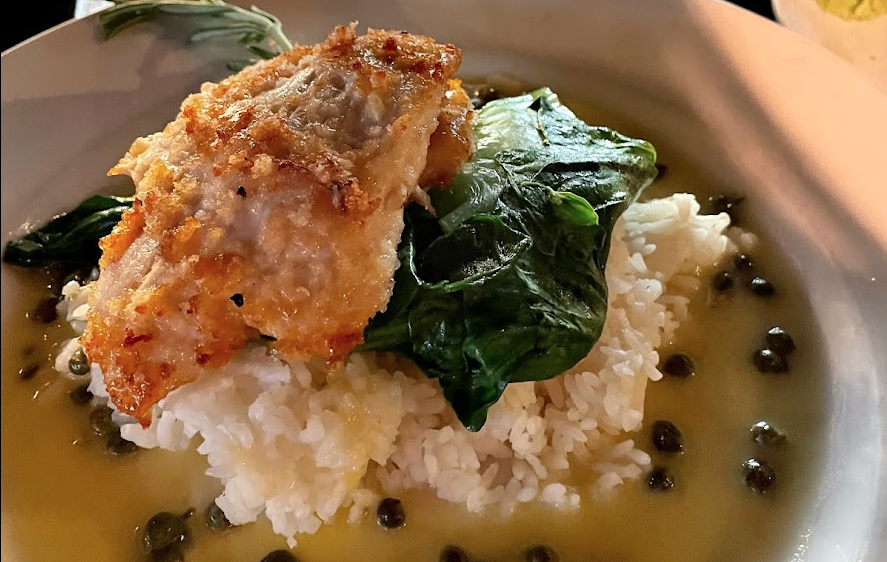 Cafe O'Lei Kihei
This cafe right near the beach serves up amazing sushi as well as other Hawaiian favorites, like panko-crusted Mahi Mahi. Rick and I started with the crab cakes with mango coulis and then he ordered two fantastic sushi rolls and I ordered the Mahi Mahi with a decadent lemon caper butter sauce. The cocktail menu and wine menu were also impressive with many options to choose from.
The service was top-notch and the restaurant is a bit on the smaller side, so plan ahead and make reservations to secure a spot at this great Kihei eatery.
Have you been to Kihei? Tell us about your favorite restaurant in the comments below!
Like the post? Share it now!