I knew as soon as my parents told me that our family was going to Portugal together that we would be imbibing some amazing wines during our time there.
I've inherited my love of wine from my parents and am always excited to try new varietals and indulge in some of my favorites. While I tend to like wines from Italy and Spain, I was enthusiastic about trying wines in Portugal. I already knew I loved vinho verde and figured I'd find a good handful of reds I'd be happy to order again and again as we explored Lisbon.
Here's a recap of the wines I recommend anyone drink while exploring Portugal!
Best wines to drink in Portugal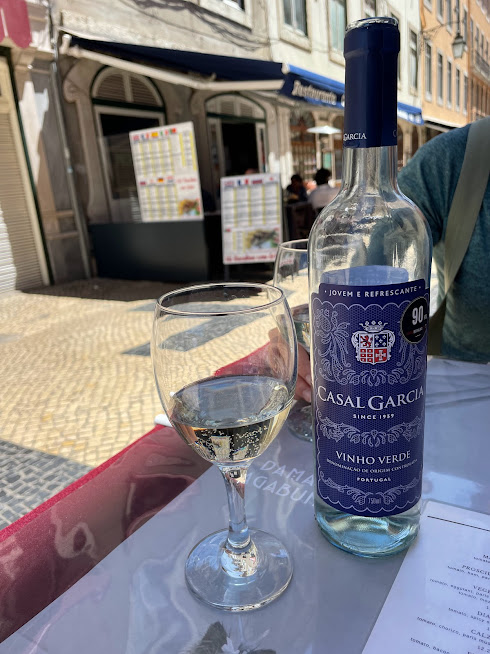 1. Vinho verde
In my mind, vinho verde is practically synonymous with Portugal. When I think of a refreshing summer white, this Portuguese wine is the first thing that comes to mind – thanks to its great flavors, drinkability, and delightful effervescence.
This wine literally translates to "green wine," and it is a young wine. It tends to be crisp, fizzy, and pairs well with appetizers or seafood or can be enjoyed on a hot afternoon all on its own.
2. Douro
We had plenty of wine from this region during our exploration of Lisbon and its many, many wine bars and restaurants. The Douro Valley is in northern Portugal and its wine production dates back thousands of years which as earned it its World Heritage status.
This region is particularly popular for the ports it ships out, but you'll also find some robust, full-bodied, and dry reds in this region. The grapes tend to be Touriga Nacional, Touriga Franca, Tinta Barroca, or Tinta Roriz (which is Tempranillo in Spain). These are the same grapes used for the famous ports.
Recently, winemakers in the Douro region have been dabbling in producing rosé wine, though it's not the norm yet, and you can often find Moscatel do Douro, a light, fruity fortified wine.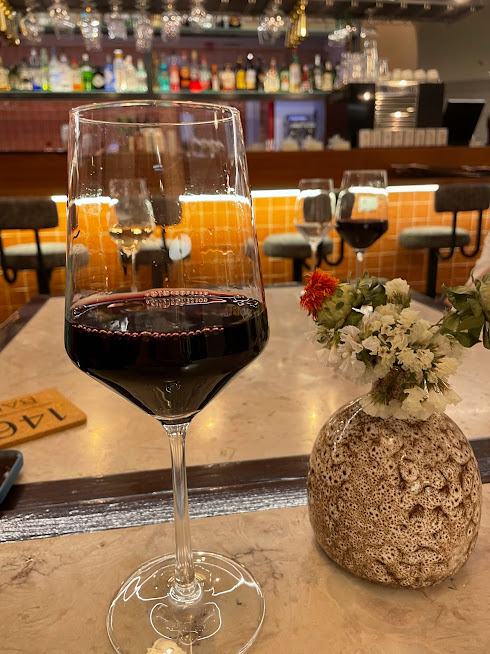 3. Alentejo
I hadn't heard much of wines from Alentejo but I sure am glad I tried some while we were in Portugal! We enjoyed a few bottles from this region while dining on the fantastic cuisine at Belcanto and it perfectly matched the elegance of the food.
Alentejo wines are often rich and on the fruity side and have lots of body. The commonly-used grapes for these wines include Aragonez, Alicante Bouschet, Alfrocheiro, Castelão, and Trincadeira. You might even start to see outside influences, like Syrah, making their way into Alentejo wines!
4. Madeira wine
Like number 5 on this list, madeira wine is a fortified wine that's often served with dessert or it can be chilled and pair well with appetizers. It tends to be on the sweet side though you can find dry options.
This wine comes from the Portuguese Madeira Islands, off the coast of Africa, and these islands have a long history of producing wine – typically dating back to the Age of Exploration. Madeira wine is made with the Negra Mole, Malvasia, Bual, Verdelho, and Sercial grapes. These wines are popular due to their longevity and can last a long time, even after being opened.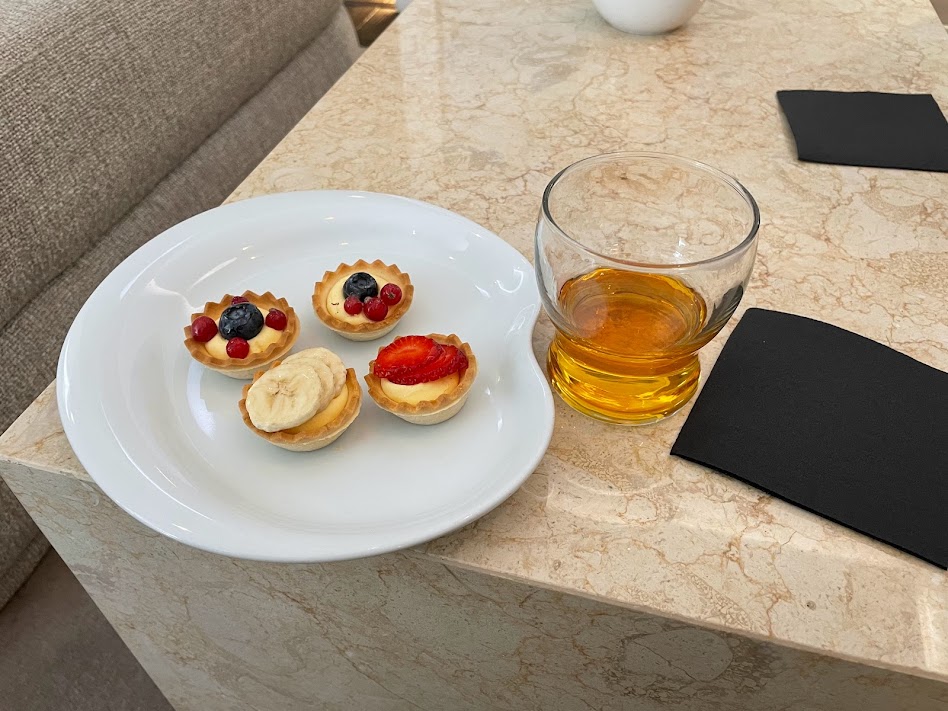 5. Porto
I can't make a list about wines to drink in Portugal and skip out on Porto, the most famous fortified wine to come from Porto, Portugal! Like Madeira wine, it's fortified and comes in three styles: white, tawny, and ruby.
Porto is rich and often sweet so it's often paired with dessert, especially chocolate and caramel-flavored concoctions, but you can also enjoy it with appetizers, especially cheese-based ones. During our hotel's happy hour, they paired their pours of port with mini fruit tarts. The grapes are the same as the ones used for Douro reds.
Bonus: Lisboa
I know, I know, I said 5 wines to drink but really, are you going to be upset that I'm recommending another wine to drink in Portugal?
You have to sample the wines coming from the Lisboa (Lisbon) region! These wines are often made with the Ramisco, Touriga Nacional, Touriga Franca, and Tinta Roriz grapes and produce wine that has tart red fruit and fresh acidity and high tannins. You can also find whites from this region which are often made with Arinto and Fernão Pires grapes. These whites tend to be crisp and aromatic.
One of the best things about wine from Lisboa? It's generally priced lower than wines from other wine regions in Portugal but without lacking in flavor or quality.
What's your favorite wine to drink in Portugal? Sound off in the comments below and tell us what we need to drink next time we're in Portugal!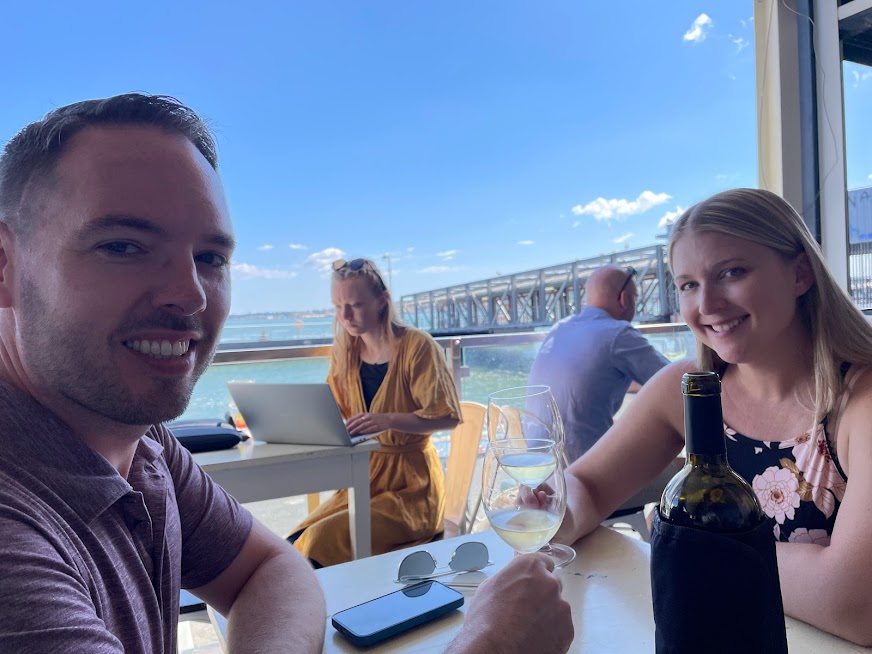 Like the post? Share it now!