Munich brings to mind beers, brats, and Bavarian food. While it's easy to imagine simply eating and drinking your way through the city, there are so many cool things to do in Munich that are beyond a beer hall's walls.
If you only have a day to spend in this fun Bavarian city, here are a few ideas of things to add to your travel itinerary to see the best of the city and add one or two quick day trips to your visit.
A one-day Munich itinerary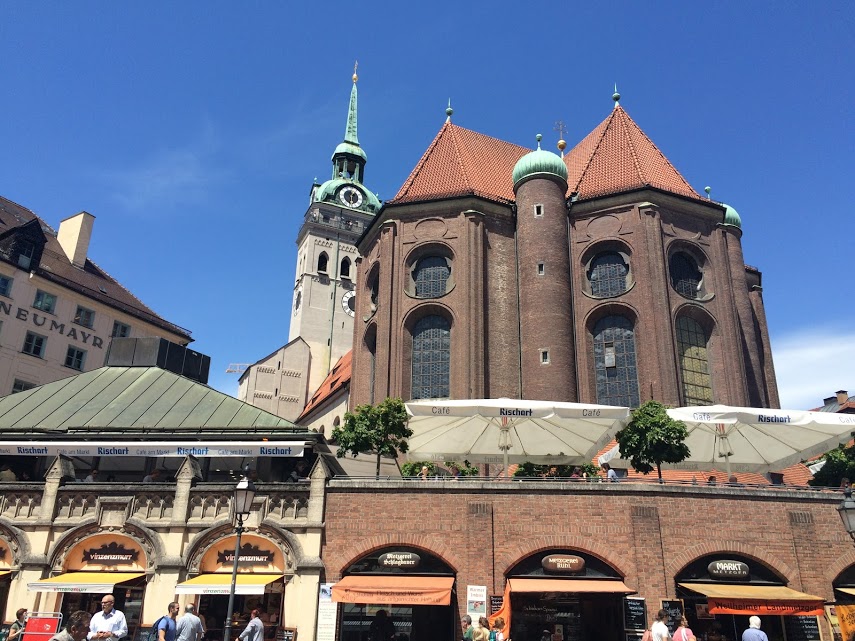 Breakfast
A popular spot for breakfast, brunch, and afternoon tea is the Victorian House at Viktualienmarkt. Start your day off right with a benedict, omelette, or pancakes. It's pretty much American for breakfast and British for afternoon tea. Their location near the Viktualienmarkt also lets you knock off another must-do in Munich!
The next thing you need to do determine which morning excursion is best for your Munich experience: Visiting Dachau Concentration Camp Memorial or Neuschwanstein Castle. Both are excellent, nearby options but if you want time to explore the city, you're better off picking one over the other and saving the other for another trip back to Munich – hopefully you'll fall in love with the city and plan to return!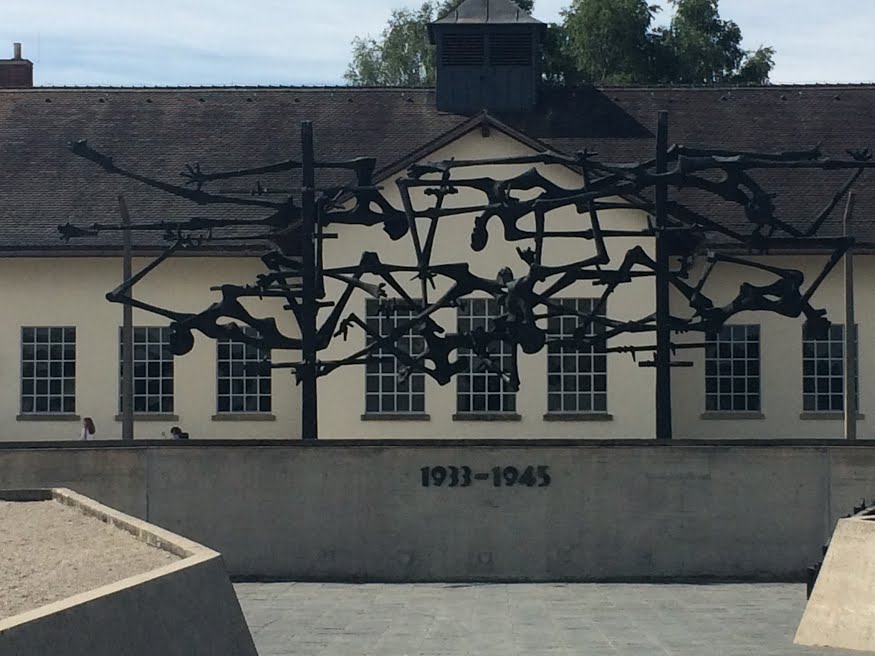 Trip to Dachau Concentration Camp Memorial
At just 10 miles outside of Munich, you can find this moving memorial and see the barracks and buildings where many Holocaust victims spent their remaining days. Learn about the victims and their stories of struggling to survive in these conditions at this well-preserved camp. During its time as a concentration camp, there were almost 68,000 prisoners there in 1945 and more than 41,5000 were murdered.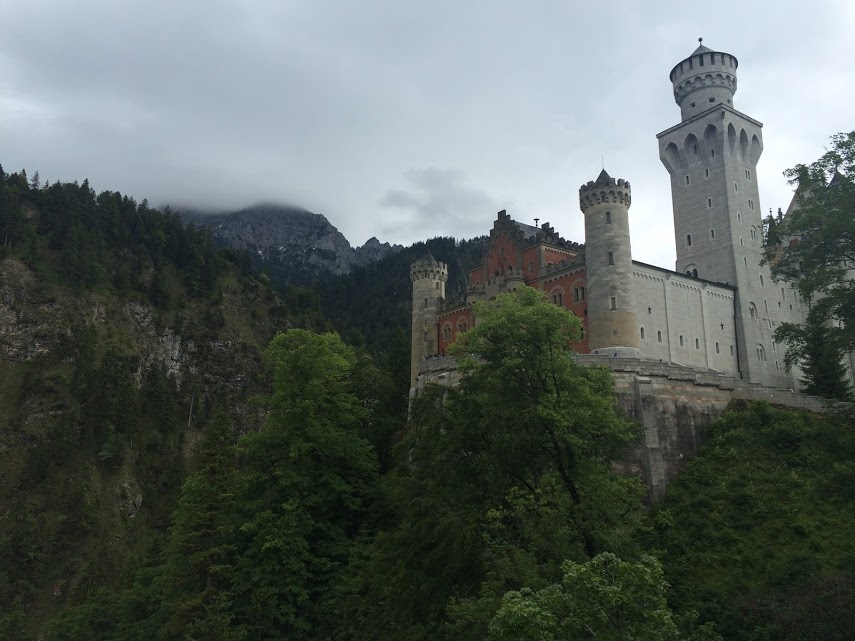 Excursion to Neuschwanstein Castle
It's about an hour and 45 minutes' drive to the castle from Munich, but worth it to see this German icon. As you walk up the hill toward it, you kind of feel like you've stepped into a Disney movie – better than a Brothers Grimm fairytale as at least Disney's nicer with their endings. The castle was built for King Ludwig II and designed as an homage to Wagner. Unfortunately, the king died before his castle was complete – the towers weren't even finished until about six years after his mysterious death.
Bike tour of Munich
Next up is a bike tour through the city to see the major sights, learn about the history and culture of Munich, and enjoy a peaceful ride through the popular Englischer Garten. Here, stop for lunch and a halb (or half liter) of beer to wash down your food.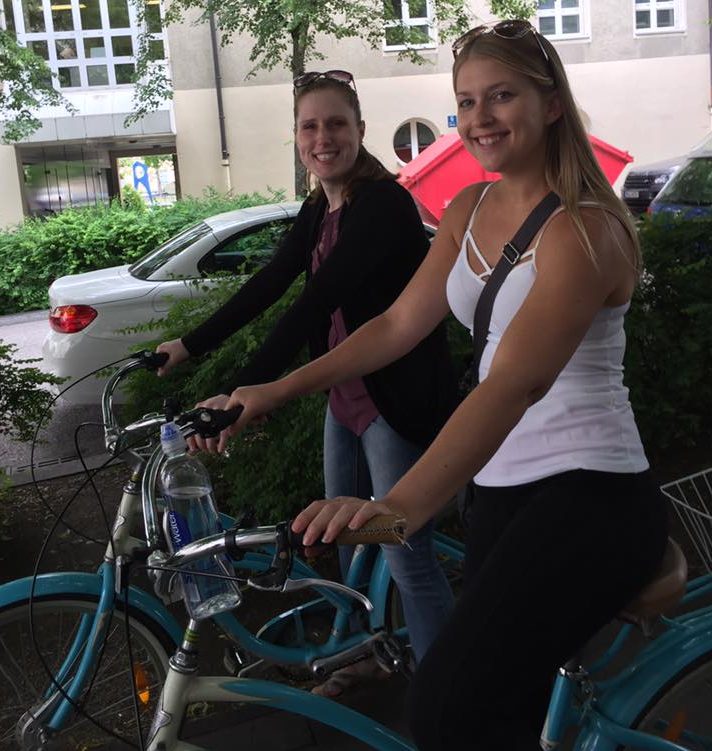 Go on safari at Tierpark Hellabrunn
After your bike ride and lunch, it's time to see a whole new world in Munich by going on a safari at this cool geo-zoo. The zoo focuses on conservation and tries to emulate the animals' natural environments and it seems to be working as the zoo is home to more than 20,000 animals from Africa, Australia, Asia, America, Europe, and more.
Feel like royalty in Nymphenburg Palace
Take walk through the summer palace of the Wittelsbach family which was expanded by Prince Max Emanuel. It reminds me of Versailles with its impressive Hall of Mirrors, gardens, and Grand Hall and Royal Hunting Lodge. If visiting in the summer, be sure to hop in a gondola for a scenic ride for just 15 euro.
Stroll around Marienplatz
Marienplatz has been a staple in Munich's landscape since the 1100s with its Old Town Hall, New Town Hall, and the Virgin Mary Column. While snapping pics of this iconic square, be sure to wait for the 280-ft. Glockenspiel to come to life with its 32 life-sized figures showcasing scenes from Bavarian history. While in Marienplatz, be sure to head up to the top of the New Town Hall and get a fantastic, panoramic view of Munich.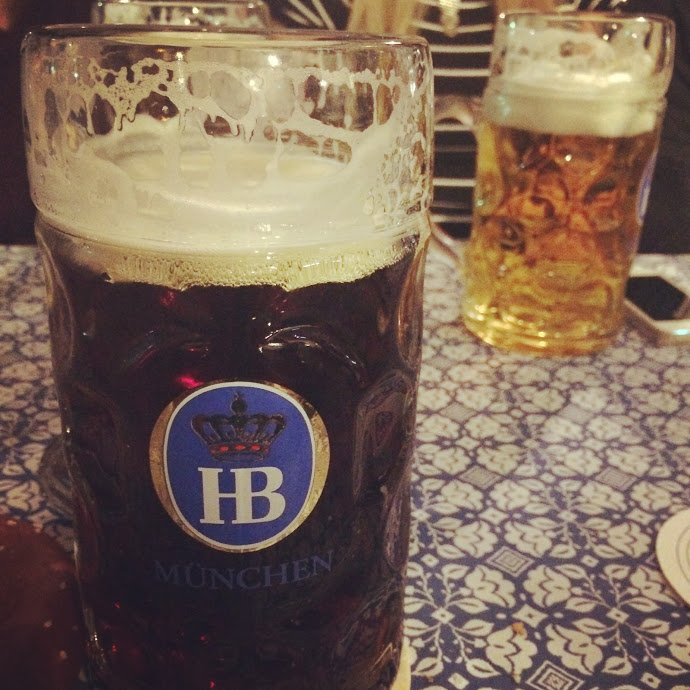 Hang out at Hofbrauhaus
End your day in Munich at this world-famous beer hall and have a liter of their delicious beer. Stay for dinner and dine on some Bavarian favorites like pretzels, obatzda cheese, bratwurst, and spaetzle. Enjoy the fun atmosphere with live music, friendly people, and fantastic food and drinks. It's the perfect way to end your day in Munich.
What's your favorite thing to do in Munich? Tell us in the comments below or on Twitter!
Like the post? Share it now!