When we went to Portugal last spring, we made our home base in Lisbon and booked a day trip out to Sintra. I'll be honest and say that Rick and I did not do much planning for this trip and kind of just went along for the ride with what my family wanted to do, which worked out well for us.
We didn't have any expectations for what was awaiting us in Sintra. My parents had worked with a local tour guide to create a Sintra itinerary based on how much time we had in the city and what they wanted to see.
Here's what we ended up doing in on our day trip from Lisbon to Sintra.
A one-day Sintra travel itinerary
We started out the day with our guide meeting us at our hotel and driving in her private vehicle to Sintra. We had discussed doing a guided tour that started in Sintra and just taking the train there but it worked out pretty well to have a guide pick us up and drop us off.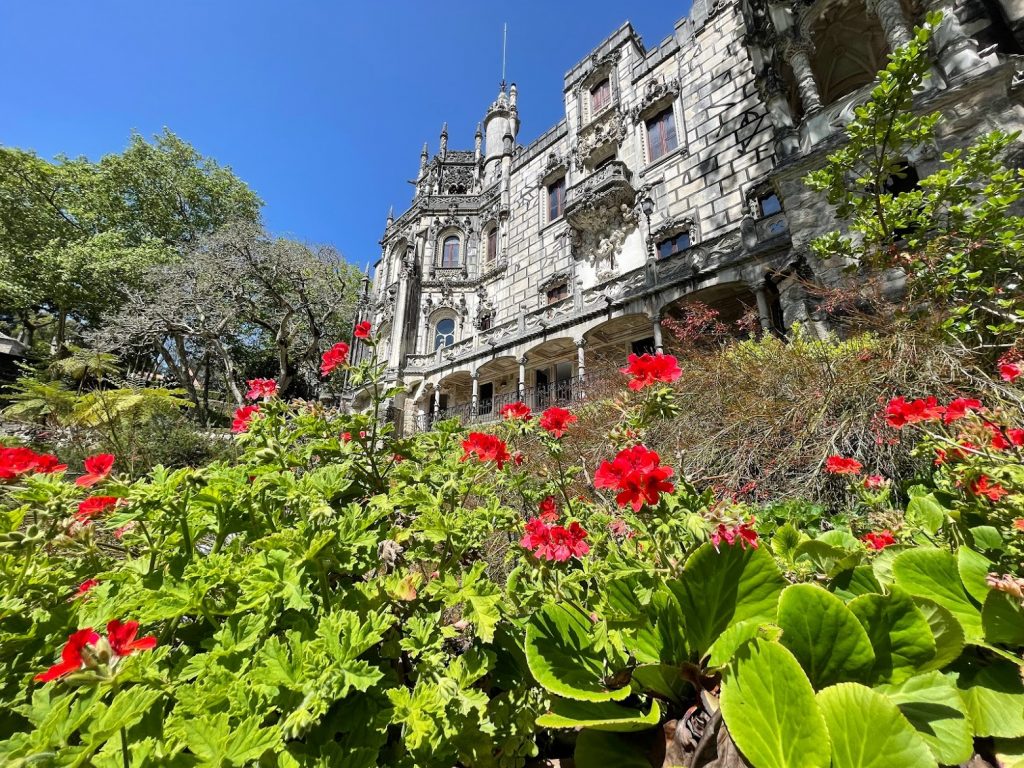 Explore Quinta da Regaleira
When we arrived in Sintra, we found parking and walked through the city center toward the Quinta da Regaleira, AKA "The Palace of Monteiro the Millionaire." This UNESCO World Heritage Site was first owned by Antonio Augusto Carvalho Monteiro but is now owned by the city of Sintra.
The palace is neat to tour but what's really captivating are the gardens and secretive wells and tunnels beneath the surface. My parents opted for this palace instead of the more-popular Pena Palace so we could do more during our Sintra day trip instead of waiting in long lines at Pena.
We toured the main building at Quinta da Regaleira, went down the spiral staircase in the Initiative Well, and explored the cool tunnels below before it was time to eat some more delicious Portuguese food – and of course get some wine!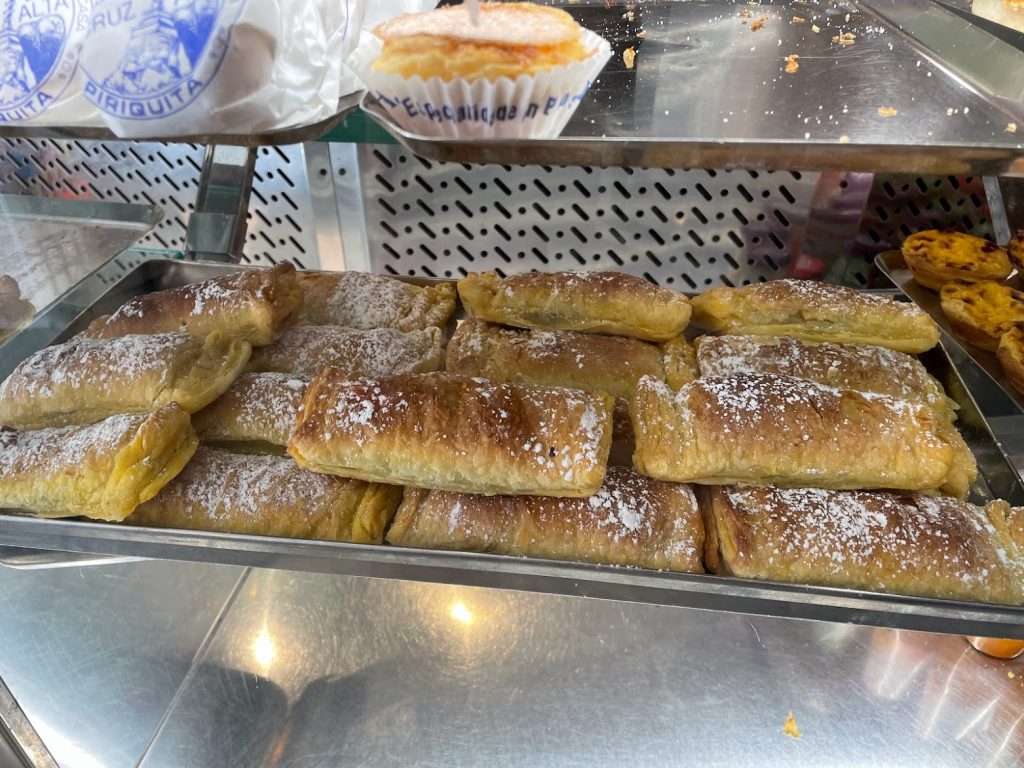 Lunch & sweet treats
After our tour of the palace, we found a great little spot for lunch and got a bottle of wine and then I had some cod cakes with rice as you can't get enough cod when dining in Portugal!
Our guide had recommended we try Sintra's famous dessert, travesserios de Sinta, or Sintra pillows. These flaky pastries are famous and are filled with a sweet almond cream and dusted with powdered sugar. They were good but I'll be honest and say I loved the pasteis de Belem more, but can you really say no to trying the local's favorite dessert?
I didn't think so.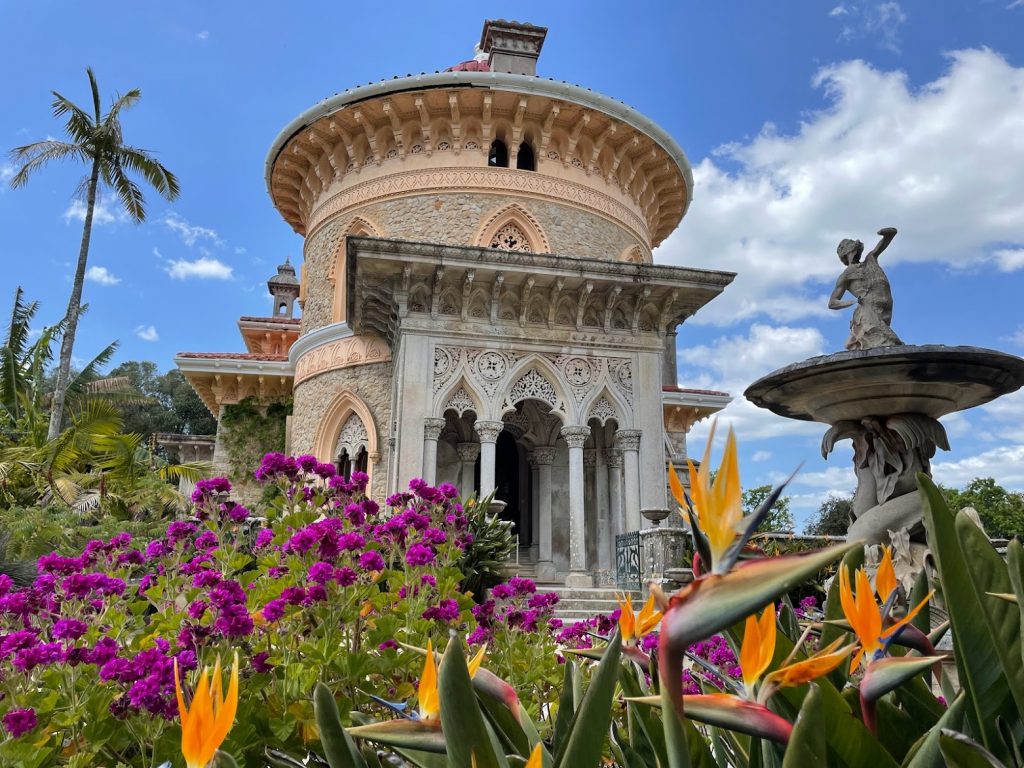 Visit the Park and Palace of Monserrate
After lunch and a bit of shopping for some souvenirs, we were off to the Park and Palace of Monserrate, a summer resort for the Portuguese court.
The property dates back to 1540 when Friar Gaspar Preto ordered its construction after being impressed with the hermitage at Montserrat near Barcelona. Several owners had the property afterward until it was acquired by the Portuguese government in 1949.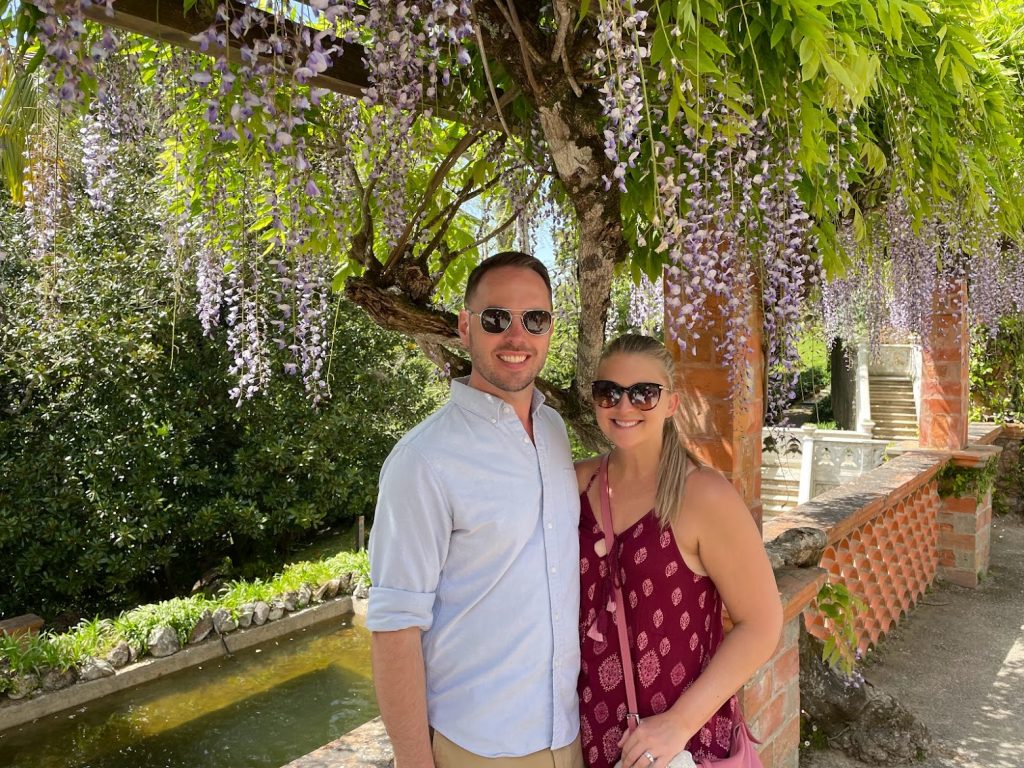 Like the Quinta, the grounds and gardens of this palace were fantastic with a plethora of plants (seriously the largest agave plants I've ever seen), and colorful flowers. There are plant species from all around the world thriving in this well-maintained park. I mentioned the agave already but you'll also find palms from Mexico, bamboo from Japan, as well as an English rose garden that you can smell from quite a ways away.
This part of the palace is defined as a World Heritage Cultural Landscape by UNESCO and the park even has a European Garden Award.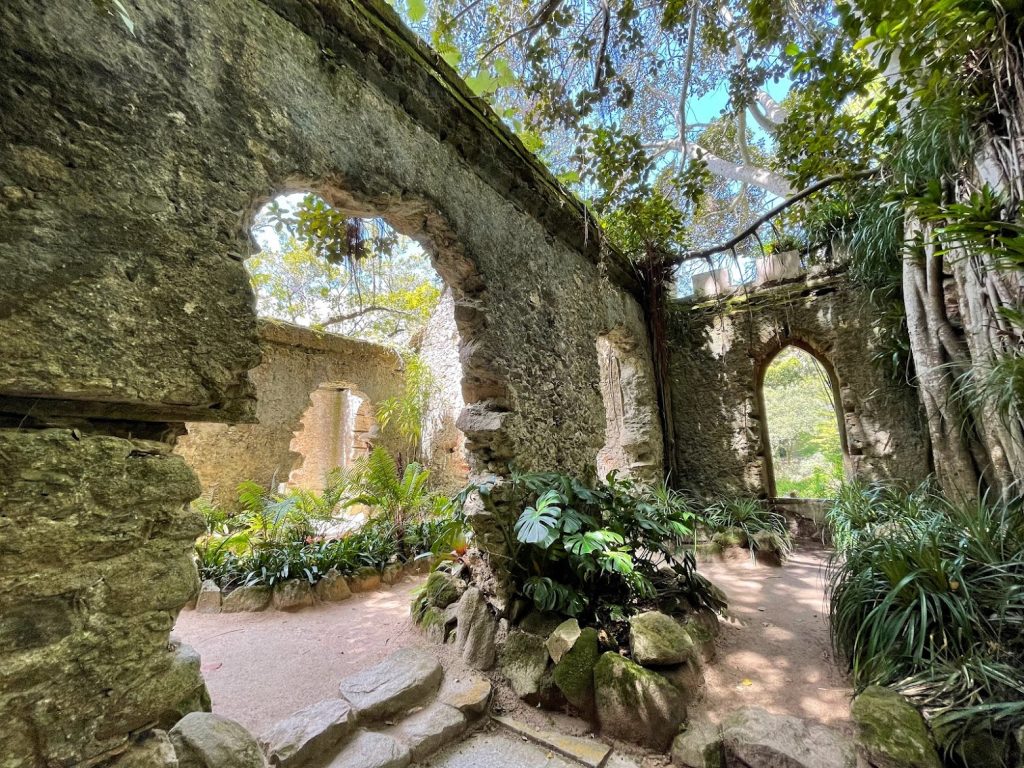 Stop in Cascais
On our way back to Lisbon, our guide took us for a scenic drive along the coast, pointing out the most western point of Europe along the way before stopping for a breath of fresh air in Cascais, and then ultimately returning to our hotel in Lisbon just in time for wine hour and snacks.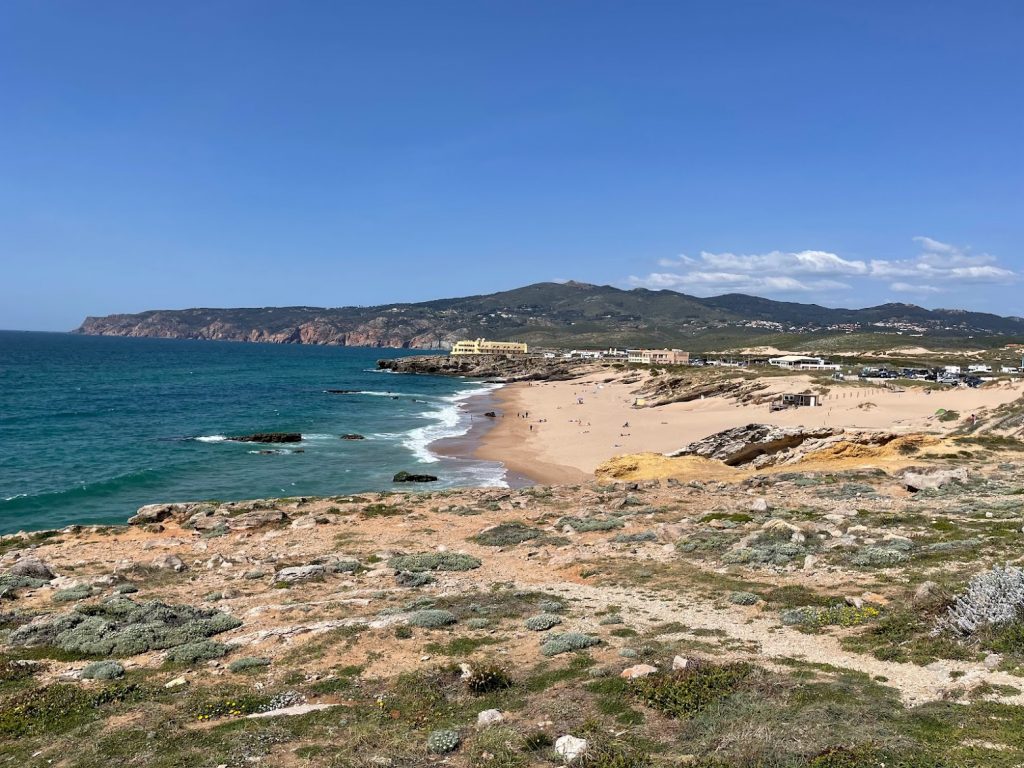 It was a fun day trip from Lisbon filled with historical sites, lots of colorful gardens, and impressive views on the way home.
Have you done a day trip in Sintra? Tell us what you did in the comments below!
Like the post? Share it now!