After a year and a half after Hurricane Maria, Puerto Rico is finding its footing again and focused on rebuilding and welcoming tourists back to the island.
Puerto Rico is a fantastic tropical destination – and made even better as US citizens don't need to bring a passport to travel there! With dreamy white sand beaches, more snorkeling tours than you can count, and a lush rainforest to explore, Puerto Rico is an ideal choice for a vacation.
During your getaway, you'll want to allocate at least a day in Puerto Rico's capital city: San Juan. With so many things to do, so many historical sites to visit, and amazing fried food waiting to be devoured, everyone can find something to fall in love with in San Juan!
A one-day San Juan travel itinerary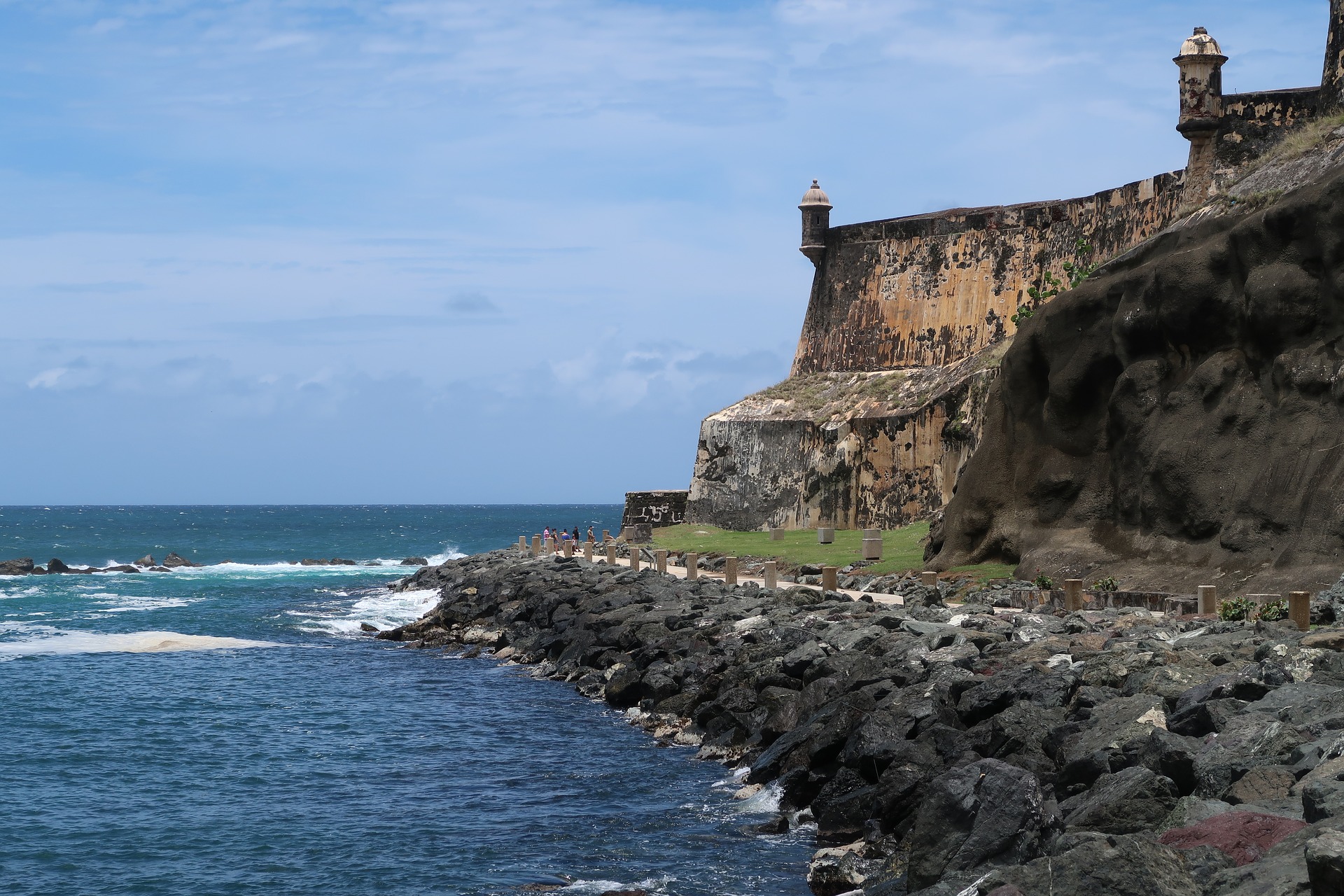 Tour Old San Juan
A tour of Old San Juan is a must and you can either book a guided tour or plan your own exploration and make use of the free trolley service! San Juan was established in 1521 and is the oldest European-founded settlement under the US.
The city offers a vibrant mix of history and modern charm. Walk past the colorful houses along cobblestone streets as you learn about the rich history of the city. Pass the Castillo San Felipe del Morro, plan to return to the Museo de las Americas, or take a little rest in the garden of the Liga de Arte.
Old San Juan is also home to several stunning and popular plazas, including: Plaza de San Jose, which contains a statue of Ponce de Leon, the Plaza del Quinto Centenario, which honors the 500th anniversary of Columbus' discovery and exploration of the New World, Plaza de Armas, which houses four statues that represent each season, Plaza de Colon, another square dedicated to Columbus, and Plazuela de la Rogativa, an important site honoring the Religious Procession in San Juan in 1797, where a group of women banded together and asking for divine assistance scared off the British from overtaking the city.
Visit Castillo San Felipe del Morro
Commonly referred to as simple El Morro, this giant fortress was named in honor of King Phillip II and construction began in 1540 and wasn't complete until 1589. It has six levels, 15-ft. Thick walls, and has numerous tunnels, dungeons, and outposts. It's the largest fortification in the Caribbean and said to be the oldest Spanish fort in the New World!
You can tour the fortress as well as watch an informational video about its construction and role in defending the city, which starts every 15 minutes. If you want incredible photos of San Juan, climb up the ramparts of this UNESCO World Heritage Site and go to the Santa Barbara Bastion and Austria Half-Bastion for incredible views of the bay, Old San Juan, modern San Juan, and even El Yunque – the United States' only rainforest.
A visit to this National Park Service site is only $5 for adults and it's open daily with the exception of Thanksgiving, Christmas, and New Year's Day.
Explore Castillo San Cristobal
Still in the mood for history? Visit another fort of Castillo San Cristobal! This complex used to span almost 30 acres and had 150-ft. walls, moats, tunnels, and interconnected forts within. Construction began in 1634 and by 1897, a few acres had to be cut off of the property to let the city grow.
Take a tour of the museum, military archives, barracks, and enjoy some awesome city views on your tour of this National Historic Site and UNESCO World Heritage Site, attaining these titles in 1949 and 1983 respectively.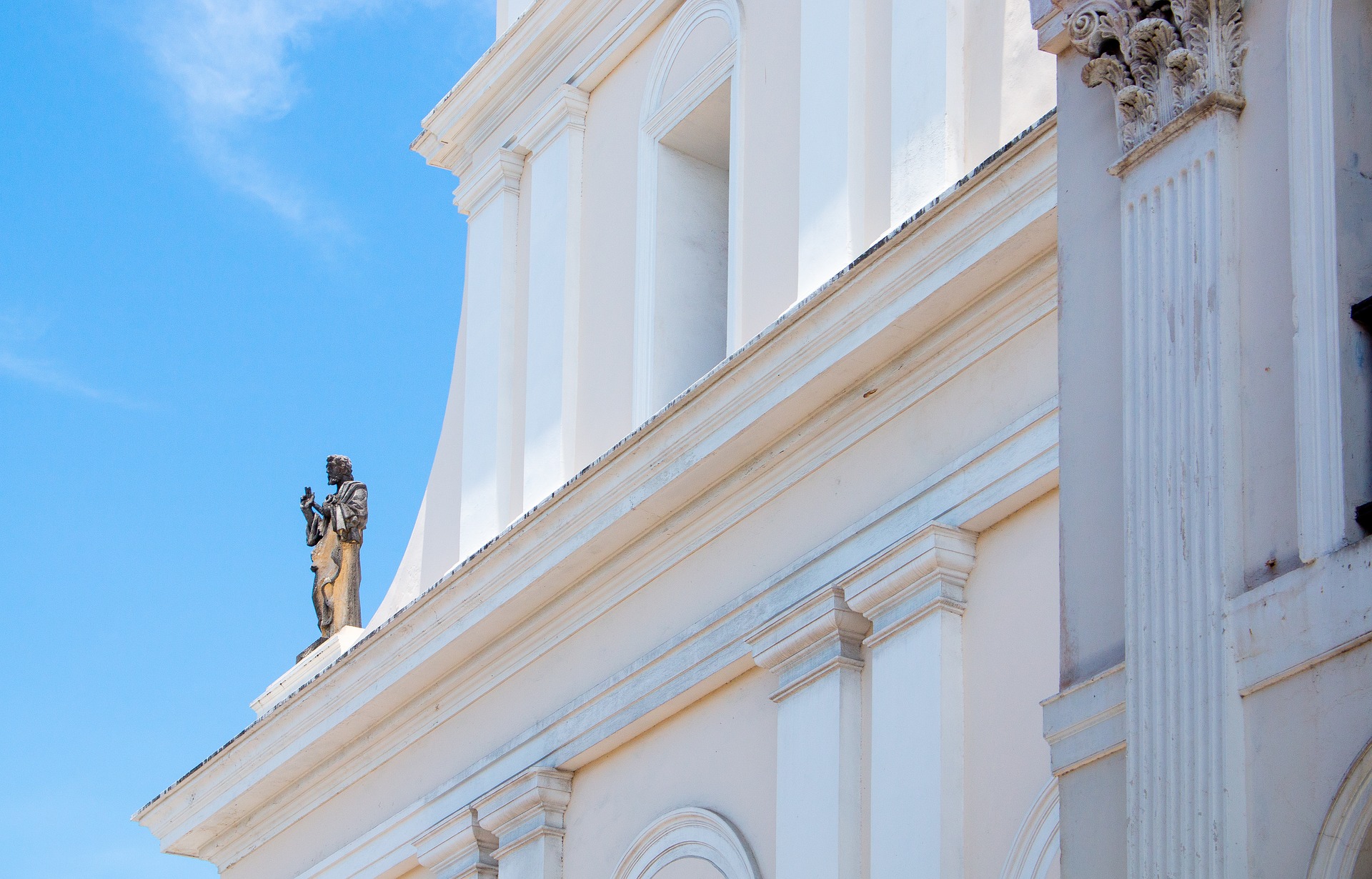 Visit Catedral de San Juan
Construction began on this church in 1521 and was unfortunately destroyed in 1526 by a hurricane, rebuilt in 1540, and struck by another hurricane in 1615. The current version of this San Juan church underwent renovations in 1917 but still retains its medieval architecture. Ponce de Leon's body was moved here in 1913, as he had been buried at the Iglesia de San Jose for 300 years. Explore this active church from 8:30 a.m. to 4 p.m. each day.
Stroll the Paseo de la Princesa
This bayfront promenade is perfect for an afternoon or early evening strolls or as a spot to rest, with its public benches and trees.
Indulge in authentic flavors
Whether taking a guided food tour of San Juan or mapping out your own version of a tapas tour, Puerto Rico was a Spanish colony for about three hundred years, so you'll definitely find Spain's culinary influence here, you cannot go wrong with planning some time to treat yourself to something tasty.
What to eat in San Juan
Mallorca: A doughy, sweet bun often filled with ham and cheese and topped with sugar

Mofongo: Fried plantains with garlic and served with meat

Tripleta: Get this sandwich from a food truck and gorge on a stuffing of chicken, ham, and beef

Alcapurrias: Fried and stuffed fritters

Tostones: Fried and flattened plantains

Arroz con gandules: A rice and pea-based dish with a variety of vegetables and meats (similar to paella in a way)
Walk through the Museo de Arte de Puerto Rico
Discover the largest art museum in the Caribbean with 18 exhibition halls containing paintings, sculptures, and other classic works of art, especially from Puerto Rican artists. The complex also has a theater, sculpture garden that's home to 100,000 plants, and exhibit just for kids.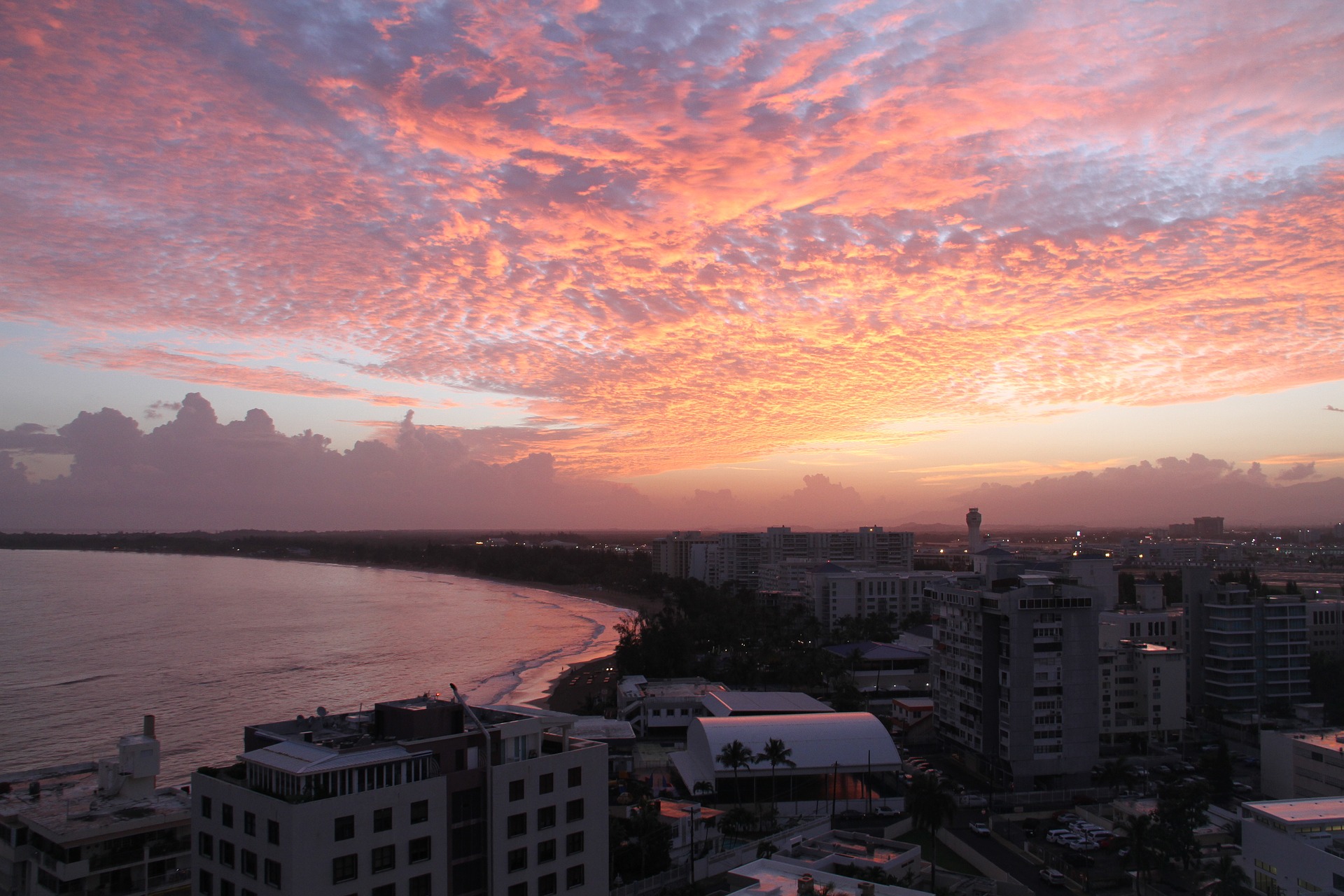 Play at Playa Isla Verde
Time to get outside and play at the beaches and resorts at Playa Isla Verde! Soak up the sun, play some volleyball, or just dip your toes in the water as you relax on the beach. There are also watersports outfitters around if you want to go jet skiing or book an on-the-water activity to add some thrills to your San Juan itinerary!
Sunset sail
Bookend your day with another tour, this time from the water! A sunset sail is the perfect way to see the bay and city, learn its history, as well as enjoy some light bites, cocktails, and an amazing Caribbean sunset! Most boat tours of San Juan clock in about an hour or hour and a half, making it super easy to squeeze into your one-day adventure.
Enjoy the nightlife
You may have found your sea legs on the boat, but it's time to get back on land and enjoy the nightlife in San Juan! Cozy up in a bar, find some live music, go dancing, or even visit some of the casinos and try your luck – maybe you'll win enough to spend another day in San Juan or extend your Puerto Rico vacation!
I hope these ideas help you plan the perfect getaway in San Juan! Let us know what else you're adding to your Puerto Rico itinerary in the comments below or chat with us on Twitter!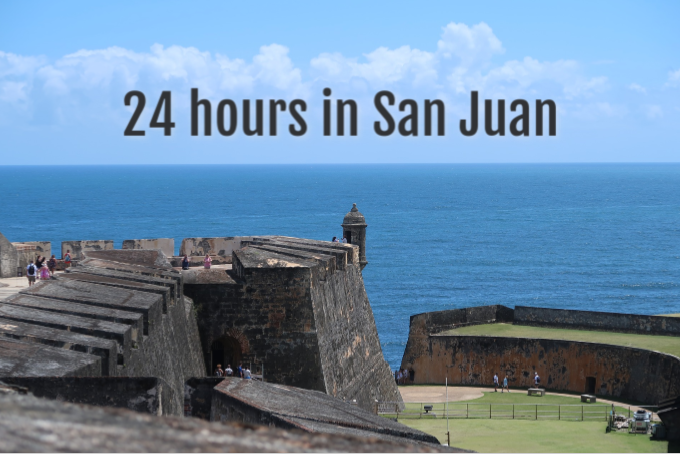 Like the post? Share it now!