Recently, we went to San Diego to visit some friends and escape the cooler weather of Denver for a weekend. It's always been on my bucket list of places to check out and with a few friends calling the beach city home and affordable flight prices, we made the spontaneous decision to check it out.
Since we were mostly going to visit friends, we didn't plan too much when it came to things to do in San Diego but we still snuck in some awesome sightseeing, dining, and tours! This was our couple's weekend itinerary in San Diego:
Treat yourself to happy hour
We arrived mid-afternoon and after dropping off our coats and bags at our Airbnb, we decided to check out our neighborhood and make our way to the beach.
After enjoying a nice, albeit windy, walk on the beach we were both ready for a cocktail to welcome the start of our vacation. We found great seats and an amazing view of the beach at Wonderland Ocean Pub. Happy hour pricing was good and we probably would have stayed for dinner if we didn't have other plans prior.
We also checked out happy hour deals at Mother's Saloon where we got great deals on drinks and $2 TJ dogs – bacon-wrapped mini hot dogs with cheese, pico, and jalapeno ranch.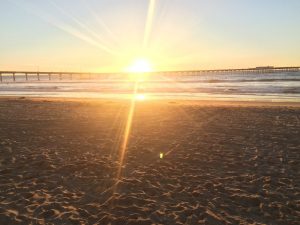 Watch the sunset from the beach
After getting our fill of wine, mules, and the hot beer cheese and salty pretzel balls (Wonderland Ocean Pub), we made our way back down the beach for a romantic sunset. Having lived in Florida for seven years, I don't think Rick is as mesmerized by beach sunsets as I am but I thought it was stunning.
Walking food tour
A great way to discover a city's history and unique neighborhoods is with a walking tour and Rick and I love pairing our walking tours with food tours! To check out a different part of San Diego, we booked SoDiego Tours' "Brothels, Bites, and Booze: San Diego Gaslamp Tour." It was an awesome tour with great light bites covering a variety of cuisines. Interested in in SoDiego Tours? Read our review of our tour!
Brunch
Weekends and brunch just go so well together so even though we were only in San Diego for a few days, we made sure to add brunch to the itinerary while in town. First up was the dog-friendly San Diego brunch spot, Breakfast Republic!
We met two friends there and I'm pretty sure we ordered the whole restaurant. I started with the Oreo cookie latte and Rick went the classic route with some mimosas. We all shared a pancake flight to up our sugar levels for the day and I took it another step further and ordered the Mr. Presley, peanut butter-stuffed French toast with bananas foster and bacon crumbles on top. Rick opted for the Breakfast Sammie and I'm pretty sure none of us actually finished our meals.
The portions were gigantic and amazing. The only thing lacking was the service. My first latte seemed to take about 15 minutes and my second was about a 30-minute wait. By the time it arrived, I didn't even want it anymore. If you're not pressed for time and ready for a big, hearty meal, this is a great option.
Our second brunch spot in San Diego was Voltaire Beach House. We opted for bottomless mimosas and we loved that they offered different juices instead of just orange. Rick went with the EBLT sandwich and I got the flatbread scramble. Both were yummy and the right size portions and the service was top-notch. Our server was friendly and checked in the right amount. When we're back in Ocean Beach, we'll be going there again for sure.
Wine and beer tasting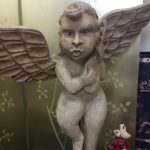 We devoted one afternoon to just walking around Ocean Beach and seeing where the streets took us. After popping into some shops and checking out antiques, we found ourselves outside Gianni Buonomo (Johnny Goodman in Italian).
They advertised wine tasting so in we went. We opted for their wine flight with six pours and then each had a glass of their barbera which was very nice. The staff was friendly and accommodating and knew a ton about their wines and other wineries in the region. If we weren't flying with carry-ons, we would have brought a bottle or two home with us!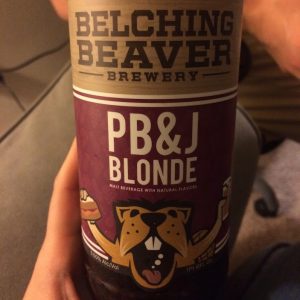 We also stopped at Belching Beaver and died and went to heaven upon sampling their PB&J blonde beer. It seriously is like they blended down a PB&J and turned it into beer. I also sampled their peanut butter milk stout and while it was good, nothing quite compared to that blonde! It's probably a good thing I can't find a seller in Denver that has it or I'd be massively in debt.
Stroll Little Italy
We spent a lovely afternoon walking through San Diego's Little Italy. We caught the end of the street market and picked up some gelato for our walk along the waterfront. We stopped at a wine bar and just enjoyed the afternoon's lovely weather. We saw a dozen restaurants that we wanted to stop at but we already had our food tour scheduled so sadly we didn't.
It was a wonderful first trip to San Diego even though I know that's only a tiny fraction of the great things to do and see in San Diego – now we just have an excuse to make a return visit!
Highlight reel:
Like the post? Share it now!