Even before watching Tarzan, as a kid I was interested in going to Africa someday for a safari adventure. Seeing majestic animals in their natural habitat, exploring the national parks, and reconnecting with nature on a whole new level.
Safari in Swahili means "to journey," and since traveling is all about enjoying the journey, how can you not be tempted to experience a safari in Africa? Of course, a big draw is the chance to see the Big Five in the wild and just living their own lives. The Big Five includes the Cape buffalo, the African elephant, the African leopard and lion, and both the white and black rhino.
While we haven't had the opportunity to take an African safari just yet, I've been keeping track of things we'll want to do when we get there. I'm not sure yet if we'll stick to Kenya, Tanzania, Botswana, Mozambique, or Zimbabwe or do a combination of a few of them. Many of these bucket list activities for our African safari span a few countries and diverse regions, but right now these are some of the things we really want to do or see in Africa.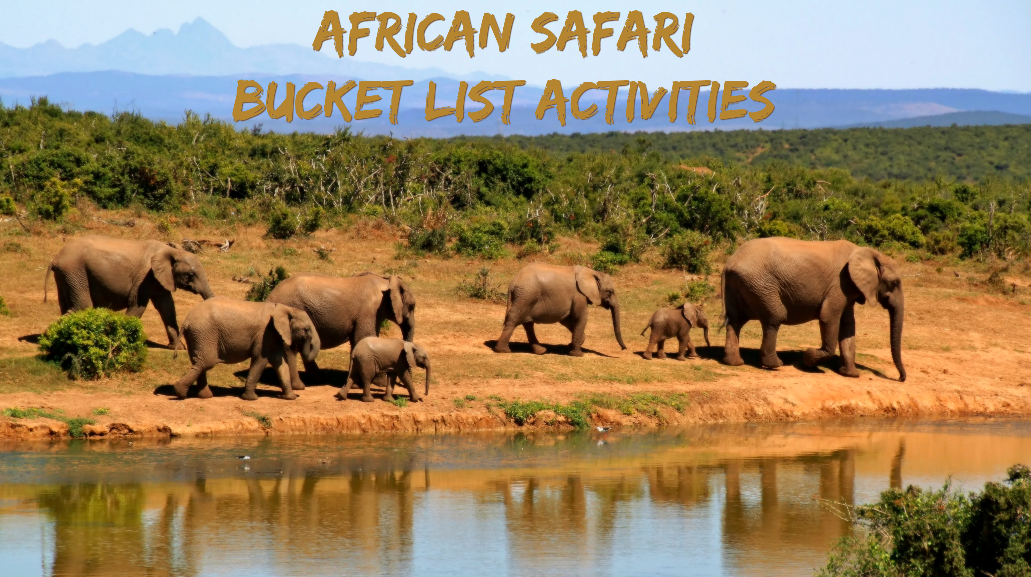 See Mount Kilimanjaro
While our home of Colorado houses some impressive 14ers (mountains higher than 14,000 ft. in elevation), Mount Kilimanjaro stands another 5,000 feet above our at 19,341 ft. in elevation. She's a dormant volcano in Tanzania and offers a variety of climates as you make your way to the summit.
I'm not sure if we'll plan on climbing Mount Kilimanjaro while in Africa as that could take up our whole trip and budget on its own, but even from afar I'm sure it'll be an impressive site! If you do attempt to climb this African mountain, be sure to get a good, qualified tour guide for the journey and come prepared. It'll take time to acclimate to the elevation, so it's better to take it slow, take breaks, and make sure you're more hydrated than you've ever been in your entire life.
Stop at the Equator
The Equator spans more than 2,000 miles across Africa and crosses through several countries, including Kenya, Uganda, Principe, Sao Tome, Principe, the Republic of Congo, the Democratic Republic of Congo, and Somalia. On a global scale, the Equator runs almost 25,000 miles and crosses 13 countries. Standing at the zero degree latitude line, you can say you've been in both the northern and southern hemispheres simultaneously.
The Equator runs through Kenya's Meru National Park and a few small villages have markers for the imaginary line. Uganda is another popular option for visiting Equatorial markers.
Take an African safari at game and wildlife preserves and National Parks
There are so many options and places to go for our African safari, like game and wildlife reserves and the National Parks. Below are a few that have caught my eye – though I'm really hoping I won't run into a Jim Carrey situation where he got a little too hot in his rhino.
As a little mood music for the safari portion (and because they're the most adorable couple on the planet):
The Serengeti National Park in Tanzania is home to the Big Five, meaning we can see elephants, rhino, lions, and more just doing their thing out in the Serengeti, and the Little Five, and the Moru Kopjes, beautiful granite formations. Besides the Big Five, they also see a huge migration of wildebeest and have a large population of zebra.
Lake Nakuru National Park
Lake Nakuru National Park is on the Great Rift Valley and is great for game drives, hiking, and seeing diverse habitats and a waterfall. This park in Kenya houses rhinos, giraffes, leopards, and a variety of birds.
Amboseli National Park
In Kenya, the Amboseli National Park is home to cast of The Lion King with lions, baboons, wild dogs, buffalo, zebra, elephants, giraffes, and hippos spread out among five distinct habitats. Amboseli is a great park for photographing your safari and enjoying the beautiful surroundings of the park.
Tarangire National Park
This Tanzania national park houses a range of landscapes, leopards and lions, and hundreds of birds. The park is also supposed to be the home of one of Africa's largest elephant herds and I think elephants are one of the most beautiful creatures on the planet, which is why Tarangire National Park makes the list.
Tarangire National Park is often included on tours when visiting Serengeti National Park and the Ngorongoro Crater as they're all in close proximity.
Hwange National Park
In Zimbabwe, there's the Hwange National Park, the largest game reserve in the country. Here, you can see elephants, giraffes, zebras, lions, and a few hundred species of birds. In the park, take a scenic game drive, make use of the viewing platform, or visit the Dom waterhole where you can watch a spectacular sunset.
Chobe National Park
In Botswana, we find Chobe National Park, the country's first national park,  which is known for having the highest concentration of elephants. The park is also home to hippos and crocodiles that you can see as you cruise the Chobe River! The park also boasts a great and diverse amount of birds – many of which are very rare species.
Chobe is a popular safari spot as it's close to Zimbabwe, Zambia, and Namibia, and is near Victoria Falls (see below). It's a great day trip option to continue your wildlife watching in Africa.
Victoria Falls National Park
Victoria Falls are also known by locals as Mosi oa Tunya or the "smoke that thunders." These falls are listed one of the Seven Wonders of the World. During peak flow, more than 550 million liters of waters cascade down the falls – every minute. Victoria Falls is actually comprised of five waterfalls, one of which is actually in a different country! In Zimbabwe, there's The Devil's Cataract, Main Falls, Rainbow Falls, and Horseshoe Falls. The Eastern Cataract is in Zambia.
Trek through rainforest under the impressive falls and discover the variety of plant life that grows here, including The Big Tree – a baobab tree that's 65 ft. in height and just over 50 ft. wide in diameter. This park in Zimbabwe isn't just the site of a stunning waterfall, but is also home to hippos, antelope herds, buffalo, rhinos, and elephants. The park hosts a great variety of other activities like boat cruises on the Zambezi River, tribal dancing ceremonies, whitewater rafting, and helicopter rides.
Masai Mara National Reserve
Explore this savannah wilderness reserve in Kenya, near the Tanzanian border. See big cats, flamingoes, the wildebeest migration, the elephant orphanage, or feed and kiss a giraffe at this reserve. You can also see zebra, cheetahs, lions, and gazelles.
Not only is the Masai Mara famous for its game drives and sighting, but it's also known for it Masai warriors and its culture.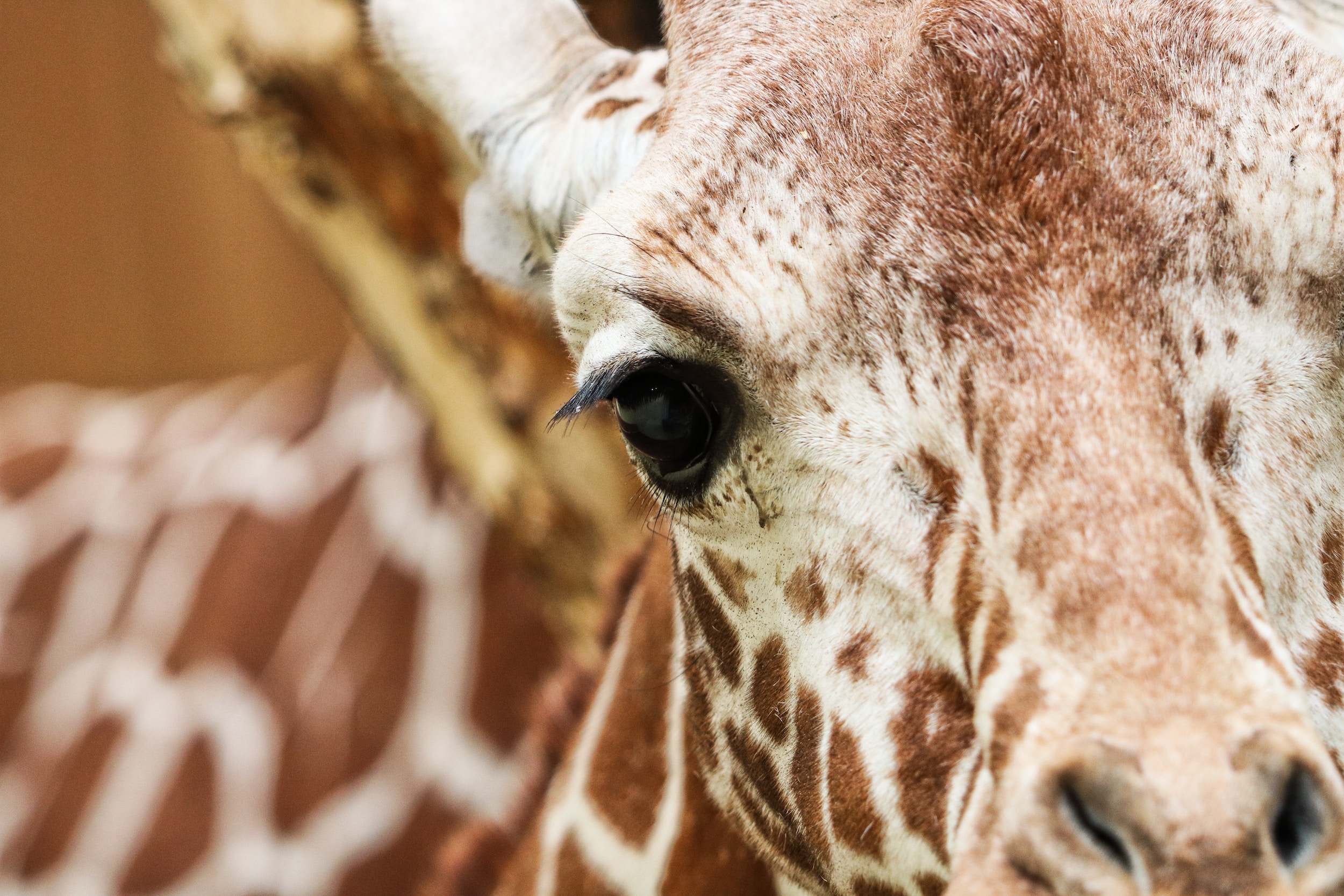 The Giraffe Center in Kenya
At just 40 minutes from Nairobi, you can visit the Giraffe Center. This Rothschild giraffe conservation center homes endangered giraffes and offers a refuge for other animals like warthogs and various species of birds. While we'll probably see giraffes out in the wild, I'd like the chance to support the organization and learn more about the animals that live here.
Kigio Wildlife Conservancy
This wildlife conservancy has unique habitats and protects the endangered Rothschild giraffe, herds of buffalo, gazelles, hippos, hyenas, and birds. You can walk the grounds, take a bike ride around the reserve, fishing, or even take a night game drive. All the activities available there are designed to have minimal impact to the environment and be non-intrusive on the animals' habitat.
Tour the Olduvai Gorge
Called the "Cradle of Mankind," the Olduvai Gorge is the location of fossils that are millions of years old and helped us understand human evolution better. Some of the first early humans, homo habilis, lived in this area almost two million years ago, and bones have been found to document how we've evolved to findings of homo sapiens occupying the site about 17,000 years ago.
See Ngorongoro Crater
This popular safari site for seeing the Big Five is also home to some beautiful natural formations in the form of the world's largest intact volcanic caldera. At the Ngorongoro Crater, it looks like you stepped back in time as you look out at this natural wonder. Here, you can also interact with and meet the Maasai and learn about their lifestyle, culture, and history.
Take a food tour or cooking class
One of the best ways to understand a place and culture is to taste test your way through its cuisine! Taking a food tour would be a great experience to try a variety of dishes and learn more about African cuisine, or we could take it to the next level and try to find a cooking class to fully immerse ourselves in a foodie experience.
Stay in Nairobi
I'd like to spend a day or two in Nairobi and check out some of the city's sights. Karura Forest is located within city limits and is home to walking and biking trails – under the cover of the forest canopy. The forest also has recreation areas and picnic sites. Another stop in Nairobi would be the Karen Blixen Estate.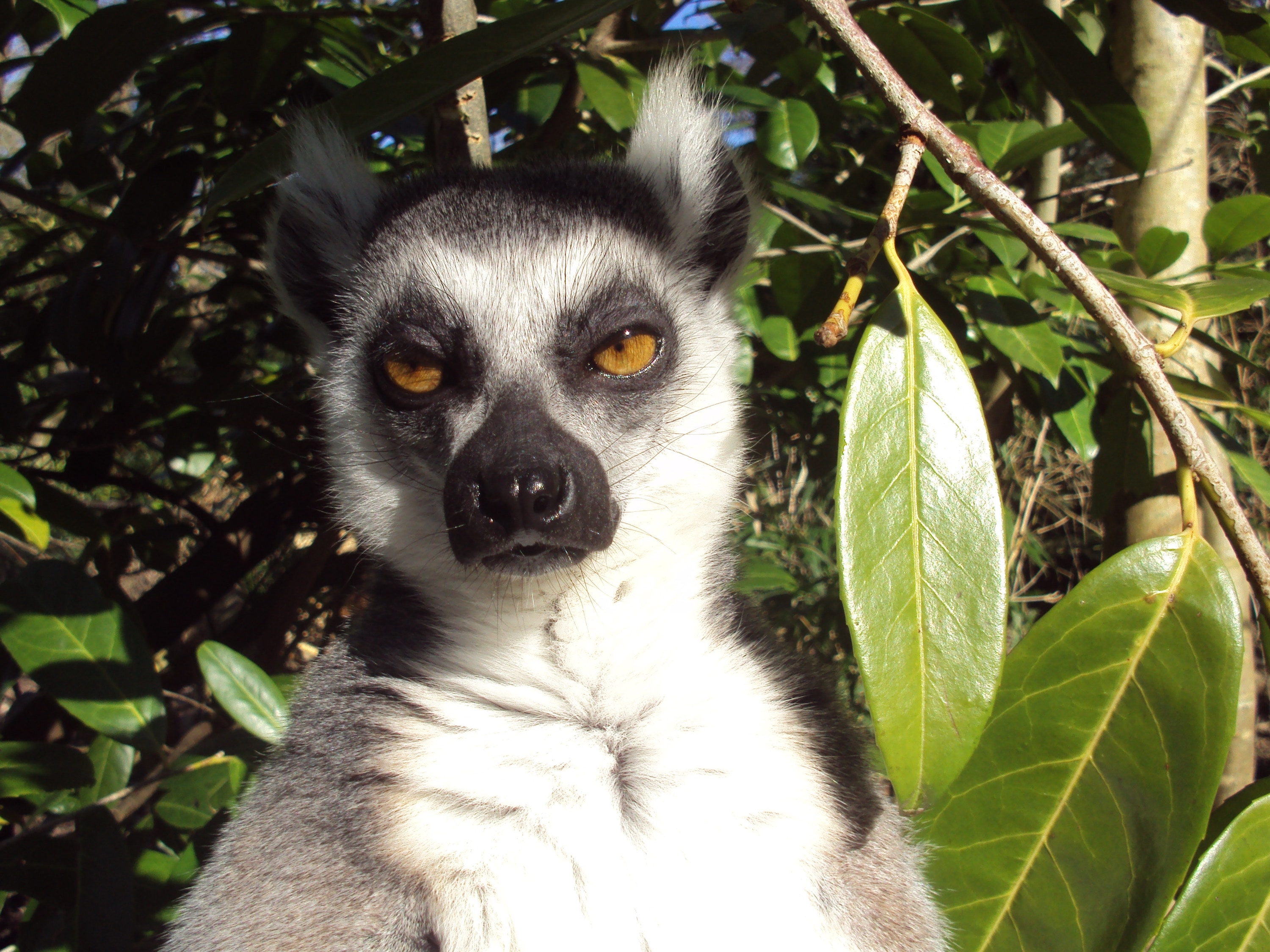 Add an extension to Madagascar
If we have the time, and have just won the lottery, I'd love to add on an extension to our African getaway to visit Madagascar. It'd be perfect for lounging at the beach, snorkeling with whale sharks and other amazing aquatic life like dolphins and turtles, as well as checking out the world-famous population of lemurs. There's also the Avenue of Baobabs or trees of life, the Tsingy de Bemaraha National Park where you walk through a forest of limestone karsts and feel like you've left Earth far behind, and the chance to watch for migrating whales.
Fly over to Cape Town
Another add-on or extension to our Africa trip could be to Cape Town in South Africa. In this port city, we can take the aerial tramway to the top of table mountain and enjoy the panoramic vistas and hiking opportunities, ride the Cool Runnings alpine slide/toboggan track, enjoy a relaxing sunset cruise or book a sunset horseback riding adventure, snorkel with seals, or indulge in wine tasting at three of the city's wineries and vineyards. In fact, maybe we'll just need to tack on a week to our African getaway to explore Cape Town better.
Volunteer in Africa
This  may be its own separate trip as may volunteer programs in Africa ask for at least a week's commitment, sometimes even more. If Rick and I do get scuba certified, we could do an ocean conservation project to clean up the water and protect the marine life that lives there, or help out with wildlife conservation in a game reserve, or helping out in women's education programs to help women become self-sufficient, empowered, and good with finances.
If you're in the medical field, there are tons more volunteer options in Africa, though anything helps. Volunteer services do come at a cost as you're helping raise funds for the program you're assisting and covers the cost of your volunteer coordinator, your accommodations, and meals.
Interested in volunteering in Africa? Here are a few resources to get you started:
What activities did we miss from our Africa bucket list? Tell us in the comments below!
Like the post? Share it now!