From Buenos Aires to the bountiful Argentine wineries, Argentina is a travel destination that has tons of activities to add to our bucket list! Glaciers, waterfalls, and amazing wildlife viewing are just a few ideas of what we can do in Argentina on a future trip there.
Argentina is yet another South American destination I'm excited to cross off our travel bucket someday as it holds the honor of being the eighth-largest country in the world!
I can't wait to explore Argentina's natural wonders, sample its flavorful food, and have a big glass of Malbec after a full day of adventure.
While we don't have anything on the calendar yet, I want to be prepared when we finally do plan our trip to Argentina. Check out our top eight things to do on our Argentina bucket list!
Argentina bucket list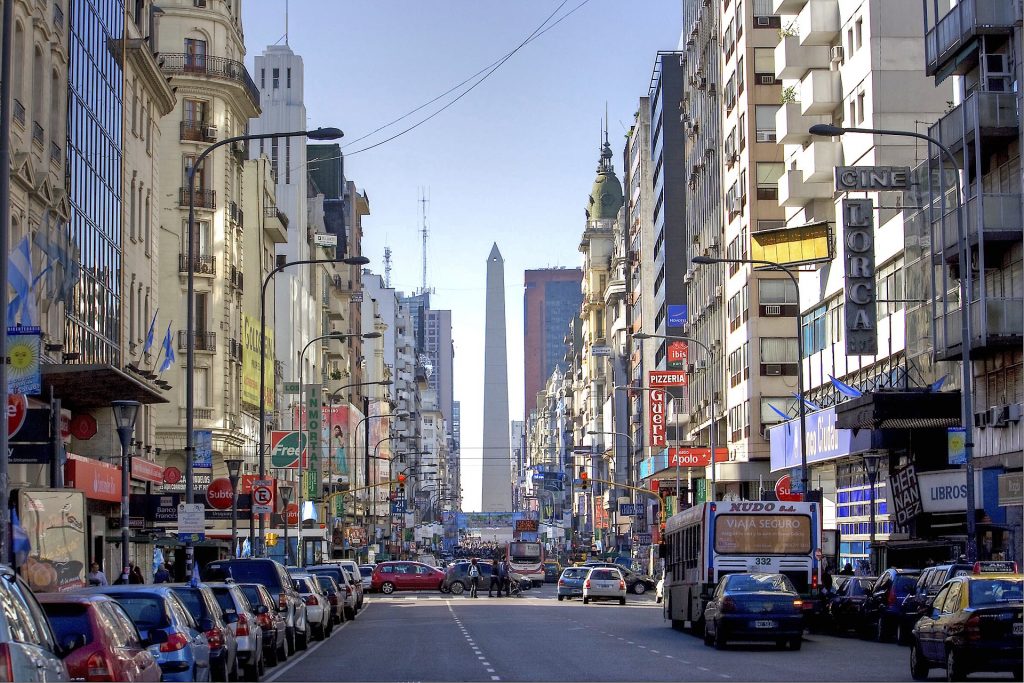 1. Explore Buenos Aires
As the capital of Argentina, it's a must-see on our future trip! Buenos Aires is known for its nightlife that starts in the middle of the night. Reading about Buenos Aires' nightlife culture, it reminds me a bit of New York City where we wouldn't go out until midnight and go crawling home at five in the morning.
Beyond our late nights out, we can go on a sightseeing tour, catch a futbol match in the city, dig into some great beef, and watch the professionals dance the night away at a tango show.
On our sightseeing tour of Buenos Aires, I'd like to check out:
Palacio Barolo
La Boca
Recoleta Cemetery
Plaza de Mayo
Obelisco
Casa Rosada
Teatro Colon
2. Discover Patagonia
Though I love how varied and naturally beautiful our home state of Colorado is, I can't wait to discover the natural wonders that reside in Patagonia. This region is shared by Argentina and Chile and is home to lakes, fjords, glaciers, and even deserts.
I've seen tons of photos of Mount Fitz Roy and can't wait to see it in person – I've even read some blogs that recommend getting there for sunrise if we're okay hiking in the dark.
Venturing south in Los Glaciares National Park, we have the opportunity to see bona-fide gauchos riding their horses on expansive estates, as well as see the Perito Moreno glacier, one of the most active glaciers in the world.
The glacier spans almost 20 miles and is more than 500 ft. thick. I've read that there are plenty of boat tours that get up close to the glacier for an unforgettable experience or we can find a hiking excursion for the real deal.
We'll also need to catch a glimpse of the Andes, acting as the dividing line between Argentina and Chile. This mountain range spans 4,300 miles and has an average elevation around 13,000 ft.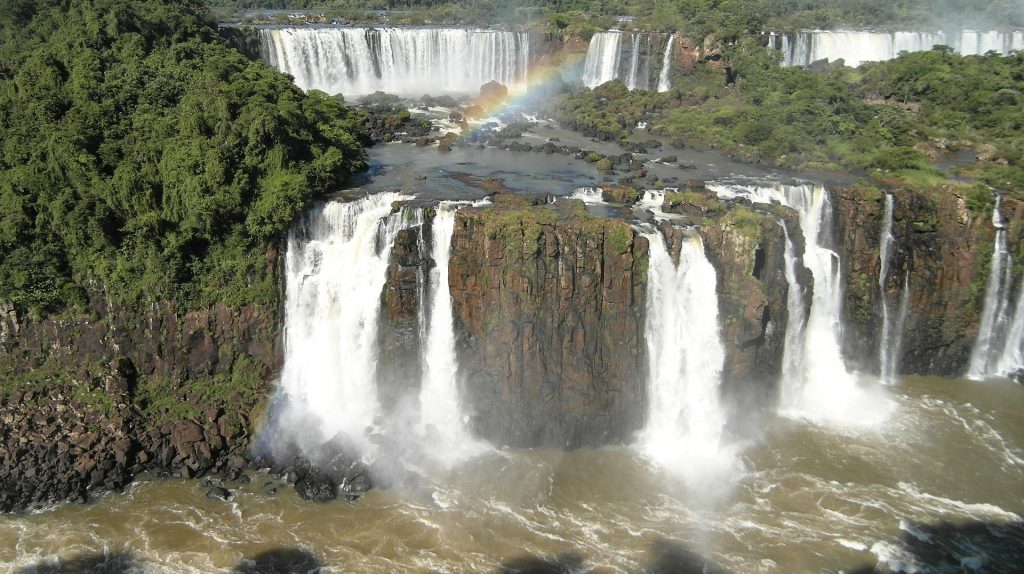 3. Visit Iguazu Falls
I have a feeling the photos of these impressive, gigantic falls don't do it justice. We loved checking out the waterfalls in Iceland and I have a good feeling that seeing the Iguazu Falls will be an incredible experience.
We can book a boat tour that gets up close to the falls and even under for a nice, refreshing soak. I've also read that there are bike tours of the nearby jungle, Puerto Iguazu, and as long as I've got some bug spray, I'm game for a little exploration of the jungle to see its plant and animal life. 
4. View the Hill of 7 Colors
Located up in Northern Argentina, this item came up on a few off the beaten path things to do in Argentina and I definitely want to include it on our bucket list. It almost looks other-worldly and like it came straight from Mars as the Hill of 7 Colors, or Cerro de Siete Colores, adds some color to the landscape.
This hill has strips of orange, red, yellow, pink, green, white, and brownish purple. The colors show off the hill's mineral deposits and looks like a natural formation we just have to see ourselves. 
5. Visit Reserva Faunistica Peninsula Valdes
This UNESCO World Heritage site is said to be one of the best wildlife reserves in South America. With almost 250 miles of coastline and spanning more than 2,000 sq. miles, this sanctuary is a must-see so we can view sea lions, elephant seals, penguins, and birds in their natural habitat. This area is also popular for whale watching tours!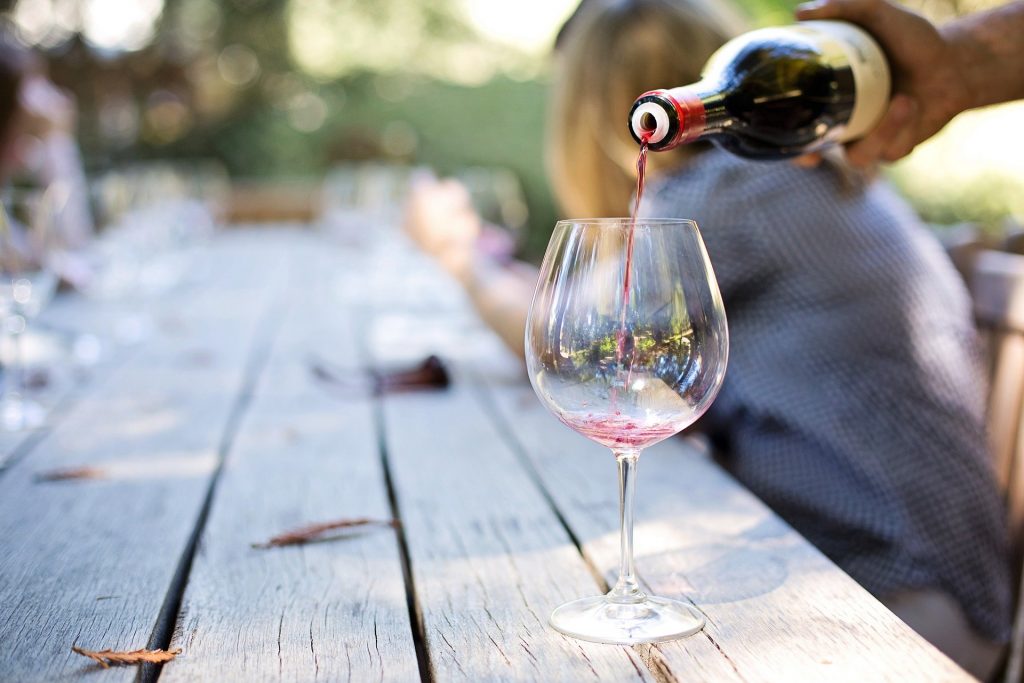 6. Sip some Malbec
I think my parents would be sorely disappointed if I didn't plan a stop in Mendoza for some wine tasting – and let's be honest, I'd be disappointed in myself too.
There seem to be plenty of operators offering wine tours of the region so Rick and I can sample fresh, off-the-vine Malbec! Wineries here are also known for their Syrahs, Cabernets, and Torrontes. 
7. Ride the cable car over Salta
Up in Northern Argentina we'll need to head over to Salta City to take the cable car up to Cerro San Bernardo. It'll provide a cool view over the city and sounds like an easy way to spend an afternoon as there are shops and a wine bar at the top.
8. Drive Route 40
Finally, I'm sure at some point we'll find ourselves on Route 40, or Ruta Cuarenta, as it runs through the entire country. It's the longest route in Argentina, at 3,100 miles long and is similar to Route 66 in the US, Canada's Trans-Canada Highway, and Stuart Highway in Australia. 
Did we miss anything from our Argentina bucket list? Tell us what to add in the comments below!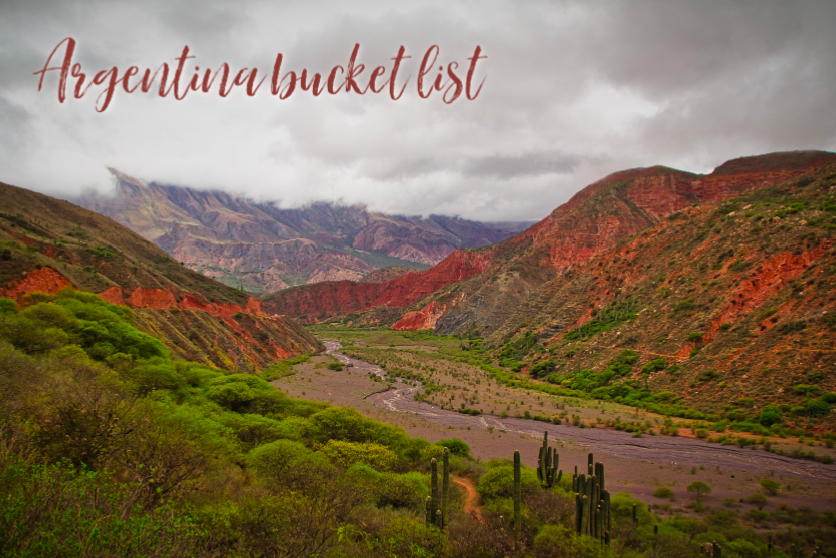 Like the post? Share it now!