I know highlighting Germany as a destination on our travel bucket list seems odd since I've written about Germany before – but we have not been there as a couple!
I really enjoyed my time in Germany and I know Rick really wants to go there as soon as we can. Honestly, if we hadn't had to push our 2020 Europe trip to Ireland, England, and Scotland to next year, we'd probably be looking at a Germany, Switzerland, and Austria trip next so Rick can cross Germany off his bucket list.
So, while I'll be lucky enough to revisit some of my favorite sites in Germany with my husband in tow, I'll want to make sure we prioritize his items on his Germany bucket list.
Since it's our anniversary, I'm rounding up items to add to our bucket list when we're finally able to visit Germany as a couple. Since our anniversary falls in September (the ninth month), I'm sticking with the theme and sharing nine things we want to do in Germany.
9 things on our Germany bucket list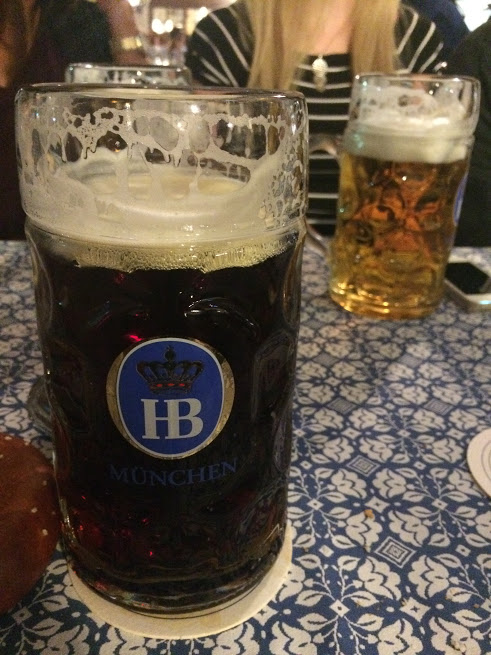 1. Go to Oktoberfest
Oktoberfest has been one of the key things Rick's mentioned wanting to do in Germany and I think we could make it happen. If we can't time our trip with the end of September for Oktoberfest we can at least make a return visit to Hofbrauhaus for me and and get some giant beers, pretzels, and obatzda cheese.
2. Travel the Romantic Road
Since this could be an anniversary trip, it only makes sense to add a trip down the Romantic Road to our Germany travel itinerary! I'll need to bring a travel battery pack for my phone as I'm sure I'll need it for all the photos I'll be taking of these charming and cute towns in Germany.
We can either rent a car and drive it ourselves, get some bikes to help burn off some calories from all the beer we'll for sure drink, or use the bus.
3. Go on the Heidelberg walk
I love going on walks on pedestrian streets in tourist destinations and I've got my eye on the Heidelberg walk or the Hauptstraße of Heidelberg. Besides a fun walk and the chance to get some souvenirs or pop into cafes, we'll also have a good view of the castle of Heidelberg as we walk.
4. Explore the Black Forest
I can't wait to visit the enchanted forest and feel like we're in a fairytale (obviously the Disney-fied versions that come with a happy ending and skip a lot of the gore)! Living in Colorado has made us spoiled when it comes to hiking through nature so we might opt for a romantic train ride along the Black Forest. We'll also need to share a piece of Black Forest cake after our adventure among the trees.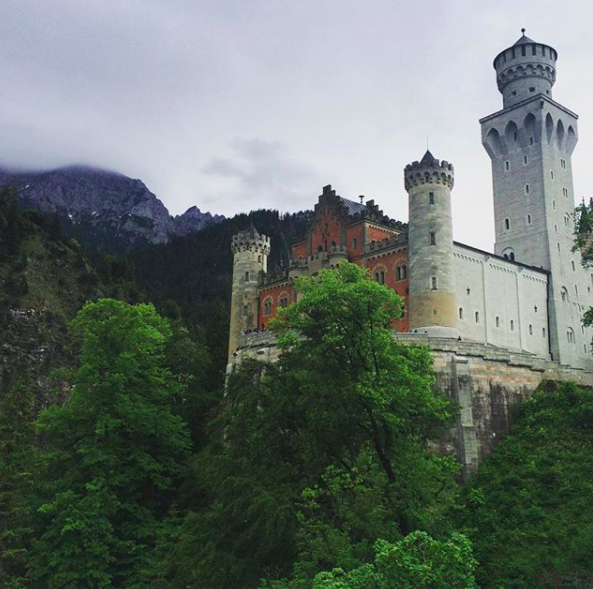 5. Visit Neuschwanstein Castle
I can't wait to revisit Neuschwanstein Castle and hopefully this time Rick and I can visit the bridge that offers amazing views of the royal home of Bavarian King Ludwig II. And maybe this time we'll be able to explore the grounds a bit more as last time I was there we had some serious rain that dampened our plans of exploration.
6. Go wine tasting
Beer may be the first thing that comes to mind when thinking of Germany and its beverages but I also think of riesling! We'll need to pencil in some time to sample some of the country's best whites and maybe do a day trip in the Mosel wine-growing region.
7. Experience the Christmas markets
If we don't time our tour with our anniversary in September, we could also look at going over Christmas. It's been a long time since I've done Europe over the holidays and I think Germany would be an excellent choice to start over with. We have a miniature German Christmas market here in Denver, but I'd love to experience the real thing and soak up all the magic and tidings of cheer in a truly authentic Christmas market.
8. Go skiing
Another fantastic reason to go in winter? The skiing! While I love skiing in Colorado, I am curious about skiing in the German Alps and potentially crossing skiing Germany's highest peak, Zugspitze, off my travel bucket list.
9. Hit the spa
Rick and I love a good visit the spa for massages, time in a hot spring or jacuzzi, and just relaxing to the fullest. I've heard great things about the spas in Baden-Baden. In fact, they hold the UNESCO World Heritage Site designation of "Great Spa Towns of Europe." Sign us up!
What else should we add to our Germany bucket list? Tell us in the comments below!
Like the post? Share it now!