Rick and I are discussing a trip to Japan with a few friends in 2022, yes we're those planners who schedule trips years in advance, and I've already started looking up things to do and check off our Japan bucket list! 
Neither of us have ever been to Asia and so we're flying a little blind as we make plans and figure out what to do with our time in Japan. I've had friends who've taught English there, who have gone just for the cool experiences, and those who have visited to learn more about their family's heritage and their own ancestry, and so I know we'll have some great resources as 2022 gets closer. 
I know to expect the crowds in Tokyo and that I'll definitely get my fill of fresh fish and rice, but there were also surprises as I started researching experiences to add to our Japan bucket list, as well as narrowing down the time of year we should visit. 
As I've been searching for the best things to do in Japan, here are the top 10 things I want to check off our bucket list when we finally land there. 
Our Japan bucket list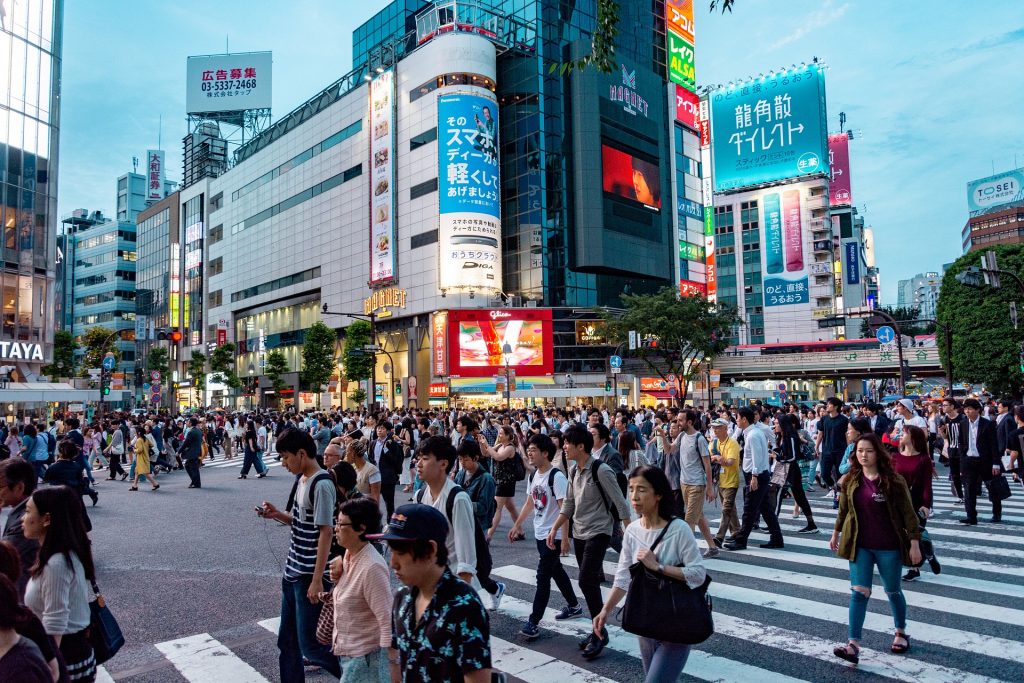 1. Tour Tokyo
Of course we can't miss a stop in Tokyo! With its quirky cat and monster cafes, bustling streets, and vibrant vibe and neon lights, the capital of Japan is calling our name. Rick and I can get lost in the crowd in Shibuya Crossing, visit plenty of museums, wander the city's gardens, and discover the culture at the many nearby temples. 
We'll never run out of things to eat in the city or things to do – even late into the evening as we can visit karaoke bars, after I've had enough sake to sing in public. 
Other things to do in Tokyo on our list include:
Tsukiji Market
The Imperial Palace
Gotokuji Temple
Senso-ji Temple
Tokyo Skytree
Tokyo Disneyland and Disneysea
Robot Restaurant
2. Visit Kyoto
Another major city we'll have to cross off our Japan bucket list is Kyoto. Home to shrines and a remaining Geisha area in the Gion district, it's a definite must-see for us! I've heard many travelers say that it feels like you're traveling back in time when you visit Kyoto. 
There, I'd also like to check out the Arashiyama district where we can see temples, monkeys, and a magical bamboo forest. 
3. Pay our respects in Hiroshima
Steeped in history, loss, and the devastating effects of war, Hiroshima has memorials depicting the truth and tragedy behind the nuclear weapon attack in 1945 – and its price. 
The UNESCO World Heritage Site of Hiroshima Peace Memorial Park is home to the Atomic Bomb Dome, the Peace Clock Tower, and monuments. We can learn more about the attack, the aftermath, and how Hiroshima has rebuilt its community since, complete with a sense of hope. 
4. Indulge in delicious Japanese food
Sushi, sashimi, ramen, and sake! I cannot wait to gorge on the amazing feasts waiting for us in Japan. Though we have restaurants here that do the conveyor belt sushi, it'll be much more fun to see the authentic version! 
I've heard that we have to check out an izakaya or Japanese pub for great food and drink and to eat where the locals eat. I feel like no matter what we order, everything is going to be fresh, flavorful, and filling!
A friend told me that Osaka is the destination in Japan for foodies, where we could treat ourselves to okonomiyaki, a Japanese pancake, takoyaki, or dumplings, and fugu, raw blowfish. 
5. See sumo wrestling
I feel this cultural experience is not to be missed on our Japan bucket list! Though the basho, or sumo tournaments, only take place six times each year, there are other opportunities for us to watch sumo wrestling – like a sumo exhibition or by visiting a sumobeya, a training and living facility for wrestlers. 
From researching it, it seems the wrestling portion is quite short, but there are many rituals and ceremonies that take place before the sumo match that make it the experience that it is. 
6. Visit during cherry blossom season
I think we've all already agreed we want to travel during the cherry blossom season, touted as the most magical time of year in Japan! I can't wait to snap pictures of the pretty pink blossoms in early April as we welcome spring. 
It sounds like the cherry blossoms are similar to the fall foliage in Colorado. We typically know when to expect the colors but slight changes in temperature or other environmental factors can make the blossoms open early or late. We'll have to hope for the best and keep our fingers crossed for our trip!
7. Escape to the islands of Okinawa
While I'm excited to see the bustling streets and bright neon lights of Tokyo, I'd also like to explore the islands of Okinawa to see the beaches, snorkel near the coral reefs, explore some of the World War II sites, like the Okinawa Prefectural Peace Memorial Museum, and visit the Churaumi Aquarium.
8. Discover the onsen
The onsen or hot springs make the list for our future trip to Japan, though might have to be our second trip if we want our first to be in spring. I've heard the onsen are best visited in winter where you can enjoy the warm water as snow drifts lazily down, and it increases your chance of seeing the snow monkeys taking a dip too!
We might have to check out a ryokan or inn as I've read these accommodations are best when wanting to experience Japan's onsen. 
9. Climb Mt. Fuji
Mt. Fuji will be a staple of my travel photos from Japan – especially if I can catch it at sunrise or sunset – but I'd also like the opportunity to hike it. Since Rick and I will be okay with the elevation gain, I'm not too worried about this hike as it's not considered a difficult trail. 
We do have to adhere to the climbing season, July to September, and we might look into guided Mt. Fuji tours to help us plan our climb in the best way possible.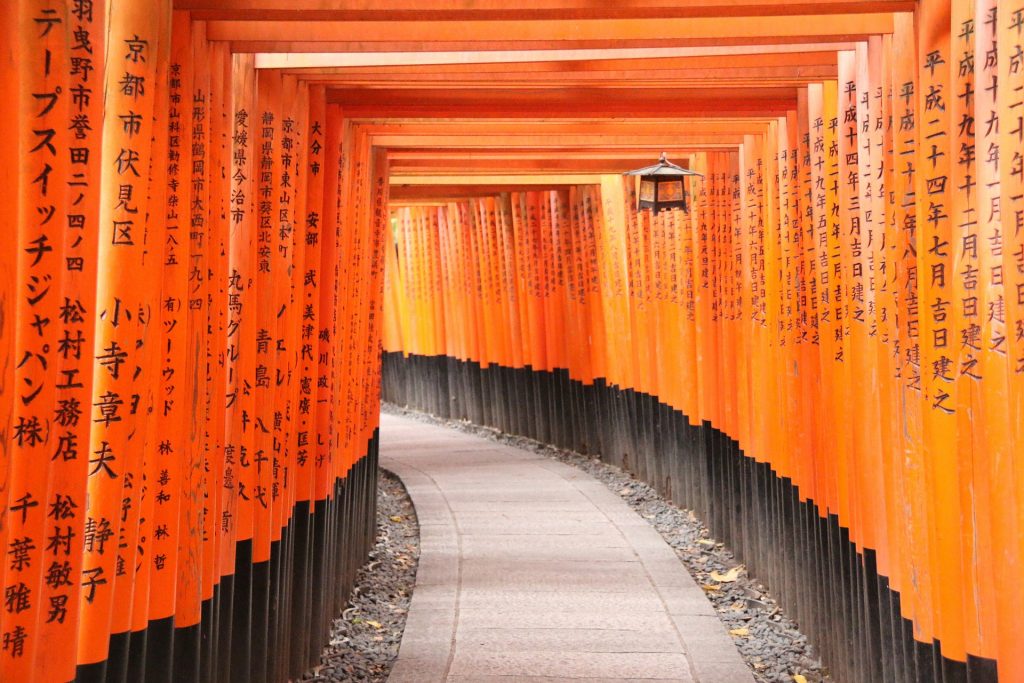 10. Explore the shrines
I've seen all the photos on Instagram of Japan's shrines and their orange torii gates and I can't wait to see them with my own two eyes!
First, we'll check out Fushimi Inari Taisha shrine near Kyoto as it has the iconic tunnel of thousands of torii gates, and seems to be a must-do on any Japan bucket list. The shrine is dedicated to Inari, the Shinto god of rice, and the grounds are home to many fox statues as foxes are Inari's messengers. Here, we can also take about a 30-minute walk to the Yotsutsuji Intersection for a panoramic view of Kyoto!
Near Tokyo, we can visit Hakone Shrine near Lake Ashi and at the bottom of Mount Hakone. It's said to be a tranquil experience and great for an escape from Tokyo's tourists. We can see the torii gates, the shrine buildings, and take a nice walk along a lantern-lined path up to the main building, surrounded by a forest.
We may not be able to check off these top 10 things to do in Japan off our bucket list in the first go, but I think it's a great start as we plan our trip. 
What'd I miss from the list? Tell me in the comments below or on Twitter!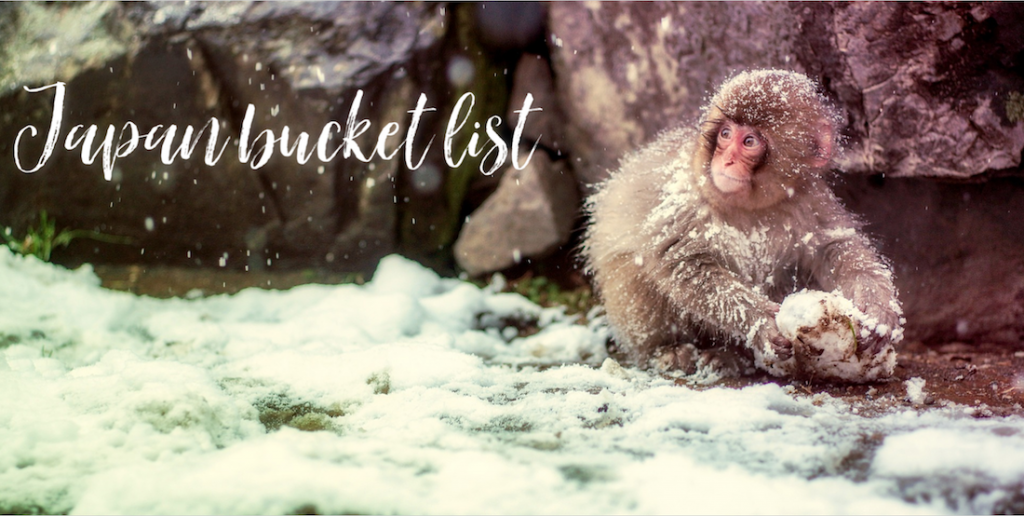 Like the post? Share it now!