I know I've written a bucket list for Africa in the past but this month I wanted to get a bit more specific and do a Kenya bucket list as Kenya's definitely a destination in Africa I've got my eye on for a future trip for us.
From the variety of safari options to the snorkeling, I know we'll be kept plenty busy during our travels in Kenya. I also know I'll have to bring a charging cell phone case to keep my phone charged after taking thousands of photos during all of these activities!
As I start to dream about this African getaway, I've found the top 8 things to add to our Kenya bucket list to get the planning started. 
Kenya bucket list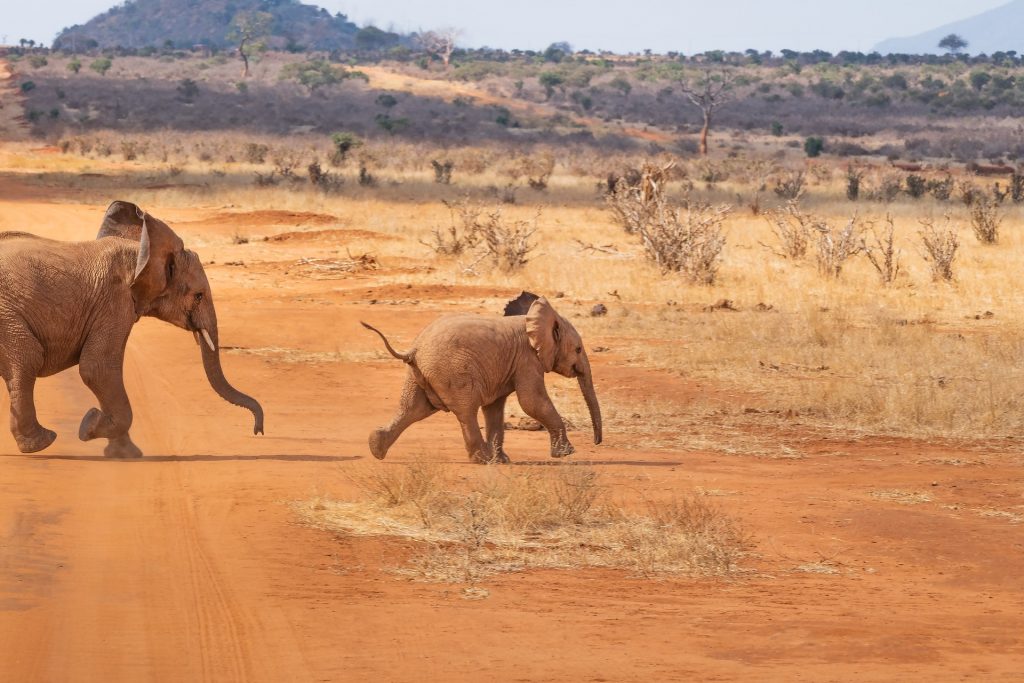 1. Maasai Mara
I've read that July to October is the best time to visit the Maasai Mara for the wildebeest migration, but I'm also excited as the reserve is home to the Big Five and  lions, elephants, zebras, and hippos too. I'm not sure if we'll plan to stay at a lodge inside the reserve or just go for a day trip – perhaps with a hot air balloon or helicopter ride over the park. 
2. Amboseli National Park
Another safari option is in Amboseli National Park where we have the chance to see Mt. Kilimanjaro in Tanzania! This park is supposed to be one of the best places for seeing wild elephants up close and I cannot pass up that chance as elephants are amazing, beautiful creatures. 
3. Lake Nakuru
This lake is home to flamboyances of flamingos and I can't wait to see these gorgeous birds in their natural habitat. The lake is said to attract millions of the pink birds and the surrounding park area is a natural park for rhinos. 
4. Sheldrick Wildlife Trust Orphanage 
Located in Nairobi National Park, this elephant and rhino nursery is only open for one hour each day, from 11 a.m. to noon, but I think it would be an unforgettable item on our Kenya bucket list! We can watch the orphaned elephants and rhinos getting fed and bathed as we learn about the work the orphanage does as it helps rescue and rehabilitate orphaned wildlife. 
It only costs about $7 USD to enter the park which is well worth it and I just know I'll end up adopting a baby elephant as soon as we see them.
5. Giraffe Centre
Like seeing the orphaned elephants being rehabilitated and taken care of, I'd love to visit the Giraffe Centre, about 40 minutes outside of Nairobi. There, they have a nature trail, feeding platform, where you might get a kiss from a giraffe, and a tea house. 
The Giraffe Centre is open from 9 a.m. to 5 p.m. each day and only costs about $15 to visit. Admission helps cover the costs of the center and conservation education across Kenya. 
6. Diani Beach
This beach escape looks gorgeous with its stunningly white sand and vivid blue water, and has been one of Africa's top rated beach destinations since 2015 so I'll trust the hype. There seem to be enough activities at the beach to keep us busy as well as nearby excursions, like to the turtle centre. 
7. Mount Longonot
I'd love the chance to check out this unique crater! It's said to take about two hours to hike from the park entrance to the rim of the crater and I think it'll be well worth it. It's estimated that its last eruption was in the mid 1800s so I think we're pretty safe planning an adventure there.
8. Wasini Island
This tropical beach is known for amazing snorkeling among the coral reefs and the chance to see dolphins in the wild. South of Mombasa, this tropical island looks like an ideal place to spend a day with its pristine white sand beaches and access to Kisite Marine National Park.
What are we missing from our Kenya bucket list? Tell us in the comments below or on Twitter!
Like the post? Share it now!