Planning on leaving cookies out for Santa? Or just want to try some new holiday treat recipes? Add some international flavors to your dessert plate with one of these traditional holiday treats from around the world!
With recipes from Canada to New Zealand, these holiday sweets will have everyone going back for seconds. Take your taste buds around the globe with the flavors of honey, ginger, almond, dried fruits, and spices with desserts that have a lot of varying textures and styles. Whether you want a poppable cookie or a cake you can't resist cutting into, these desserts are sure to please anyone on your nice list.
These desserts are also perfect to pair with our list of 12 holiday cocktails for your festive celebrations around Christmastime.
7 Christmas treats from around the world
1. Christmas pudding, England
I can just imagine sitting down with Harry, Ron, and Hermoine as we treat ourselves to some Christmas pudding, the quintessential British dessert. The thick pudding consists of bread, dried fruit, and spices and is great for a hearty dessert on a cold, snowy evening in Hogwarts — I mean home.
2. Buche de Noel, France
This Christmas log is decorated to look like someone plucked it out of the snow in a forest but as soon as you dig into the yellow cake paired with a delicious chocolate buttercream frosting, you won't care where it might have come from. The intricate icing looks like bark and is lightly dusted with sugar to mimic snow and it might even look too pretty to eat but you should definitely grab a fork and cut into the log for a taste!
3. Lebkuchen, Germany
In the mood for ginger? Try lebkuchen, German gingerbread that's been glazed or covered in chocolate! You'll often find this cookie cut into heart shapes at the Christmas markets and the flavors of honey, spices, and nuts add depth and variety to the cookie, or cookies if you really want to taste test them all!
4. Amaretti cookies, Italy
Want something sweet but also pleasing for gluten-free guests? Try these sweet almond cookies! Made with almond meal, sugar, eggs, almond extract, and cocoa powder, this simple dessert is perfect for sharing and we're sure Santa or Babbo Natale in Italy would agree.
5. Tarte au Sucre, Canada
Rick and I actually just saw someone make this on The Holiday Baking Championship and it looked quite tasty with its ample maple flavors. Translated into "sugar pie," it won't be hard to keep people away from this dessert after Christmas dinner! The consistency of the filling is more like pecan pie or caramel – a gooey, syrupy sweet that's guaranteed to please.
6. Pavlova, New Zealand
For a lighter, fresh dessert, serve up New Zealand, and Australia's, classic Christmas dessert: pavlova! This meringue dessert features a crisp crust, whipped cream, and freshly cut fruit on top. This dish is also perfect to serve in the summer, seeing as New Zealand is in summer weather during Christmas, but is a fantastic light option, as well as a gluten-free Christmas recipe.
7. Christmas Cake, Jamaica
I couldn't not include Christmas Cake on the holiday dessert list! Plus, it's fancy rum cake and who doesn't like rum cake? This holiday treat includes dried fruits, vanilla, and nutmeg and is served with a glass of sorrel, a Jamaican Christmas punch. It's a one-two punch with the rum in these desserts and I wouldn't have it any other way.
What's your favorite festive treat from around the world? Tell us in the comments below or over on Twitter!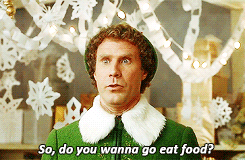 Like the post? Share it now!