Travel blogging is a great way to capture your travel experiences and share travel advice with others, but if you want to grow your following and eventually monetize your blog you have to learn how to get your posts in front of the right people.
That's where SEO comes in!
Search Engine Optimization (SEO) is the process of optimizing (imagine that!) your content for the search engines by telling the search engine crawlers exactly what your content is about and what answers searchers might find within your content. 
SEO includes things like keywords, links, and meta data, and is an important part of improving your blog's traffic and putting your content in front of the people who are searching for it. 
In this post, we're sharing five ways you can improve your travel blog's SEO and get the most out of your optimization efforts. 
5 tips for better SEO on your travel blog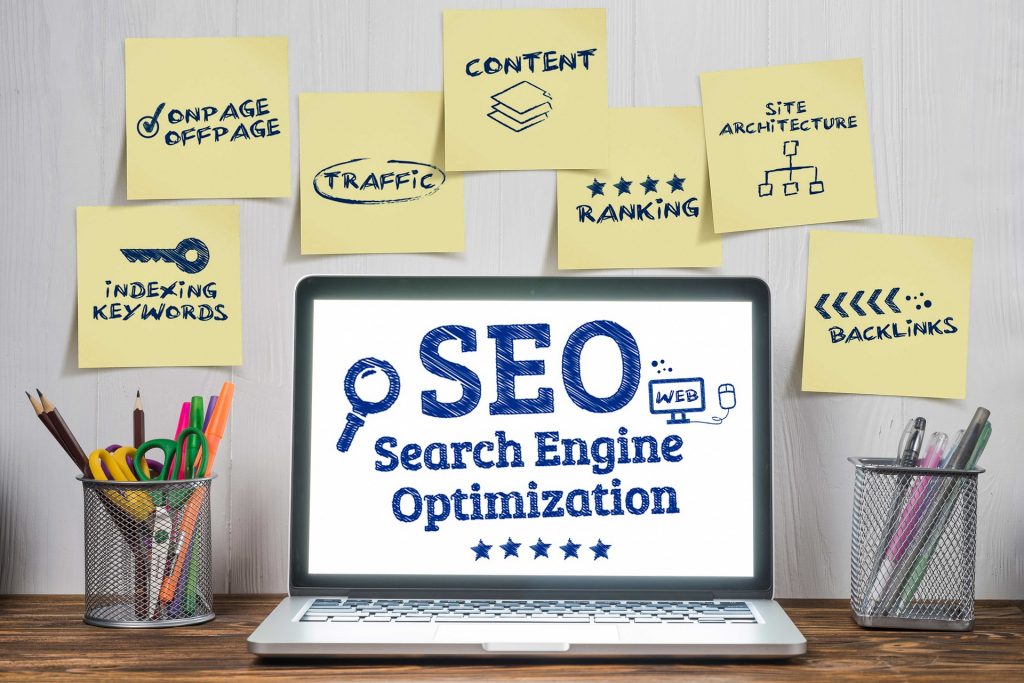 1. Use a plugin
We use Yoast for our travel blog to help us develop better meta data and optimize our post for the right keywords. Meta descriptions should be about 160 characters and include your primary keyword and page titles should be 65 characters and include your blog's name or website name. 
2. Perform keyword research
Keywords are one of the foundational elements of SEO and it's how Google categorizes its indexes to provide quality results for each search query. The more defined your keyword term, or long-tail keyword, the better your results will be. For example, you're writing a review about your sunset helicopter tour in Kauai. Your primary keyword term for your post should be: Kauai sunset helicopter tour.
Then, you'll perform some research to find similar terms you can use in your post so you're not constantly dropping your primary keyword term in your blog. You can use tools like Google Analytics to see what terms are bringing people to your site, you could use keyword planning tools to find relevant terms, or I even like doing a simple Google Search and seeing what terms other bloggers are using or what shows up in related searches.
We'll stick with our sunset helicopter tour example and complementary keyword terms could include:
Kauai tours
Kauai helicopter tours
Hawaii helicopter tours
Sunset Hawaii tours
Private Kauai helicopter tour
Hawaii helicopter tours at sunset
Kauai sunset helicopter tour review
3. Use headers
Break up your content to make it easier to scan for your human readers and easier to index for your search engine crawlers. H1s, H2s, H3s, H4s, and H5s are headers that are specifically coded to show the crawlers these are important pieces of text and what the content on the page is about. 
Any good Content Management System, like WordPress, allows you to turn any line of text into a header and boost your site's optimization. Your H1 is the most important one, and each page should only have one H1, but you can have multiple H2s, H3s, and so on. Use your keywords strategically in your content so you get more out of your SEO efforts without being obvious about it. 
We'll go back to the helicopter review post. Your blog could be broken up like so:
H1: Kauai sunset helicopter tour review
An introductory paragraph or two about your tour or what you'll be covering in your post.
H2: Our experience on our private Kauai helicopter tour
Another paragraph or two about your tour.
H3: When to book your sunset helicopter tour of Kauai
Another section of text with information about your tour experience. 
H4: Important information about Hawaii helicopter tours
A paragraph or bulleted list covering FAQs or things that are good to know before your reader books their tour. 
4. Include links
Links are another foundational element of SEO and help the crawlers index your content and learn more about your site's content to categorize it correctly. The crawlers follow links from one page to the next and learn how each page is connected or relevant to the other. 
Your blog posts should have a healthy amount of internal links, meaning links that point to other pages of your own blog, and external links, links that point to other websites. Don't just point to random pages of your blog though, share natural links or point people to posts that are similar to the one they're reading about. No one wants to be reading an in-depth post on how to plan a trip to Dublin and then be directed to a page about Cairo. 
Another way to get links back to your site is to share your blog posts on social media, work with influencers or try guest blogging, and sharing your posts on travel blog directories. These help boost your site's authority as a travel resource and provide more links for the crawlers to follow. 
5. Create quality content
The search engines prefer long-form quality content over more frequent but lower quality posts. Always invest the time in creating relevant and engaging content than just trying to get something posted for the day. The more information you provide in your blog, the higher your blog can rank in the search engines results page. 
What SEO tactics hurt your travel blog
Optimizing your travel blog's content can be challenging when you're trying to write quality content for your readers but also making sure your content is found and indexed by the search engines.
While we've covered some good SEO practices for your travel blog, be sure to avoid these bad practices:
Keyword stuffing: Have you ever read a blog that starts out like: "Looking for fun things to do in Las Vegas? There are tons of fun things to do in Las Vegas and no Las Vegas trip would be complete without adding some of these fun things to do in Las Vegas to your itinerary! Continue reading to see our list of Las Vegas fun things to do to add the best things to do in Las Vegas to your travel plans." Yeah, it's not pretty and it's very obvious what keywords they're going for, and it's annoying to both the reader and the search engine crawlers. Mix up your keywords and space them out – aim for a keyword density of 1-3% – to get your posts optimized but not overly saturated and tough to read.
Duplicate content: It's so tempting to copy and paste something you read on another site on Wikipedia, or even copying something from an older post on your own blog, but don't do it! Fresh and original content will always perform better so take the time to write new, unique content for your blog even if you're covering the same topic.
Excessive links: We pointed out that having links to and from your site are good indicators your content is optimized and of quality, but excessive or unnatural links show just the opposite. If you have links from reputable sites pointing to yours, that's a good sign to the search engines. If you're linking out to websites with low authority or no relevance to your blog, that's a bad sign.
Have any SEO tips for travel bloggers? Tell us in the comments below or on Twitter!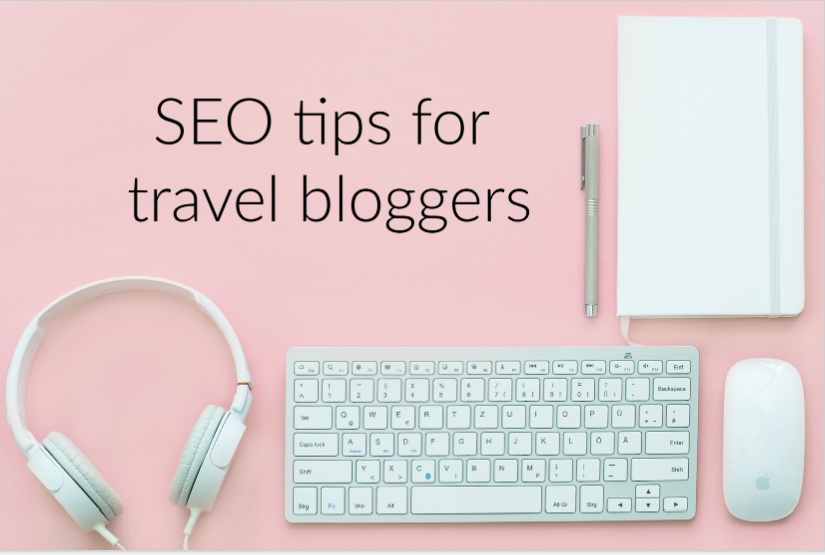 Like the post? Share it now!