Amsterdam is a popular choice for many European vacationers and for a good reason. It's got a great culture, friendly people, interesting architecture, delicious food (pancakes or brownies, anyone?), as well as plenty of outdoor activities like biking and cruising the canals to keep you busy. With so many things to do in Amsterdam, it's easy to overboard when it comes to spending.
Any vacation can quickly add up when it comes to your budget, but visiting Amsterdam on a budget is definitely doable. Here are some tips for keeping your Amsterdam adventure affordable!
10 free things to do in Amsterdam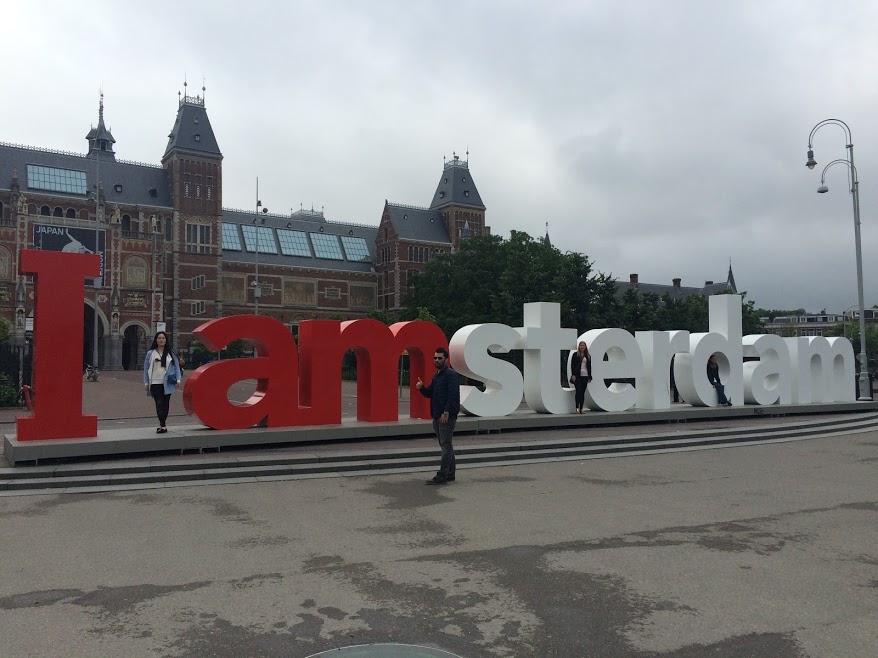 Find the "I amsterdam" sign
Make sure everyone knows that you made it to Amsterdam by finding the iconic "I amsterdam" sign and snapping a pic with it – hey, it's a free souvenir! The sign is located in Museumplein, in front of the Rijksmuseum and you should be prepared to wait your turn as people hop on the letters for their picture-perfect shot.
Explore the canals
Did you know the canal system is a UNESCO World Heritage site? The canals are more than 400 years old and make their way through the entire city. Take some time to just walk along the canal system and see where the roads or waterways take you.
Free walking tour
Explore the city with a local expert on a free walking tour of Amsterdam with Sandeman's New Europe. Tours start at 10 a.m. and go until about 4 p.m. and meet in Dam Square, in front of the National Monument. This two and a half hour walking tour is a great way to get oriented in the city and see all the major sights, including the widest bridge in the city and the smallest house.
You also learn more about some of Amsterdam's important, historical figures like Anne Frank and Rembrandt van Rijn, and hear stories about the Dutch East India Company, the Miracle of Amsterdam, the Jewish Quarter, and even some anecdotes about Dutch bike culture.
If you really loved your tour, tips are appreciated as that's how the guides get paid.
Free boat tour
Hop on the free ferry thanks to Amsterdam Public Transport where you can take one of three free routes on the river IJ from Central Station: Buiksloterweg, IJplein, NDSM Werf (probably your best bet for great photo opps of Amsterdam and a nice ride).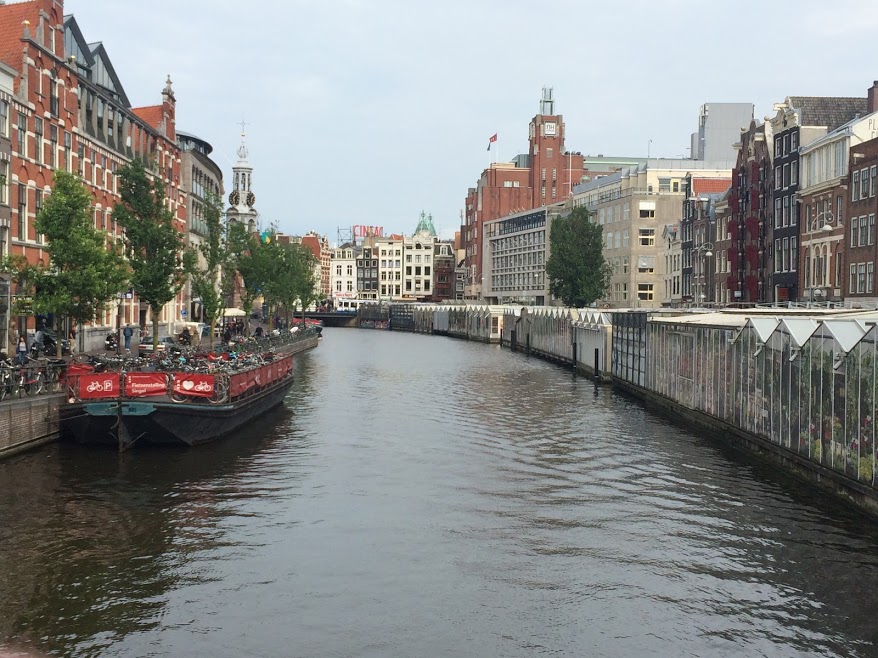 Visit the markets
Feel like a local as you wander through the stalls at the Albert Cuypmarkt. You can buy fresh fruit, vegetables, seafood, and cheese at the market to make an affordable picnic, or you can knock out all your souvenir shopping by checking out the clothes, jewelry, and craft stalls. There are more than 300 vendors at this market, open daily, and have been selling goods for more than century!
Another option is to stop and smell the roses, so to speak, as you enjoy the variety of colors and aromas as you stroll through the Bloemenmarkt or flower market. Check out the rainbow of tulips, or take a look at the vibrant daffodils and lillies.
Relax in the park
Head to Vondelpark for some sunbathing, outdoor recreation, or a quiet moment away from the city. There are walking and biking trails as well as grassy areas for games or lying out. Bring a picnic or head into one of the many cafes around the park for a quick bite to eat and something to drink.
Cannabis College
It's no surprise that Amsterdam is very 420-friendly, but if you want to learn more about marijuana or hemp, this is the place to do so. The non-profit also has special displays and products and the staff
See Nieuwe Kerk (New Church)
This 1408 church is where the royal coronations took place but now houses art exhibits. You can use the gift shop for free entry and make your way upstairs for a little peek at this unique church that's next to the Royal Palace on Dam Square.
Visit the kitties at Poezenboot (Cat Boat)
Instead of Puss In Boots, Amsterdam has Puss in Boats – or, just the one boat really. If you're a cat person, be sure to visit the Poezenboot, a cat sanctuary and adoption center. You can visit for free, but donations are gladly accepted to help the homeless kitties. Hours vary and change during the summer so be sure to check the website before visiting!
Experience the Red Light District
Amsterdam is known as the drug and sex capital of the world, so it's not surprising to want to visit the Red Light District while in the city – even if you don't take part in any of the activities happening here. The area itself is neat to see and steeped in history and a very open culture. The area comes alive at night, and take a stroll to check out the variety of sex shops, bars, coffeeshops, peepshows, sex shows, and brothels.
Obviously, some experiences in the Red Light District come with a price tag attached but if you're curious, some of the peepshows are quite cheap for just a quick look. Please also note that you cannot take photos of the women in their windows – this rule is strictly enforced.
Beyond these 10 free things to do in Amsterdam, there are other ways of visiting this popular city in the Netherlands on the cheap!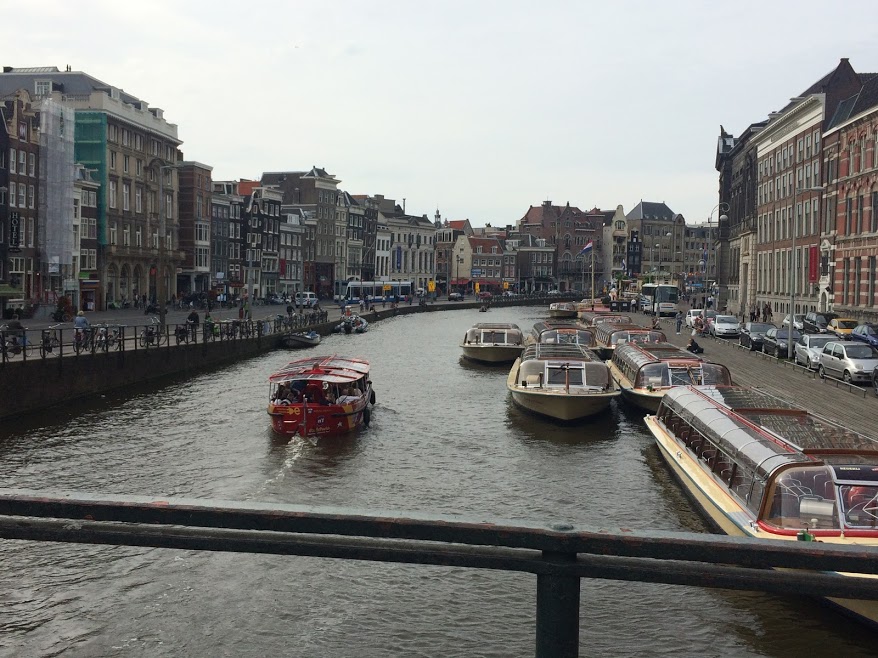 Order your City Card
For attractions that have admission fees, an easy way around that is to buy the I amsterdam City Card. You can buy the card so it's valid for a day, two days, three days, and so on, depending on how much you want to see. The card includes free admission to select attractions and museums and comes with discounts for other places not included in the pass.
Free entry for I amsterdam City Card holders includes:
Van Gogh Museum
Rijksmuseum
Rembrandt House Museum
Amsterdam Museum
The National Maritime Museum
National Holocaust Museum
Windmill de Kat
Teylers Museum
Amsterdam Castle Muiderslot
Windmill van Sloten
Oude Kerk (Old Church)
And more!
The 24-hour card (with public transportation) starts at €59. If you're planning on seeing the museums and using public transportation, the card could be a good deal for your time in Amsterdam.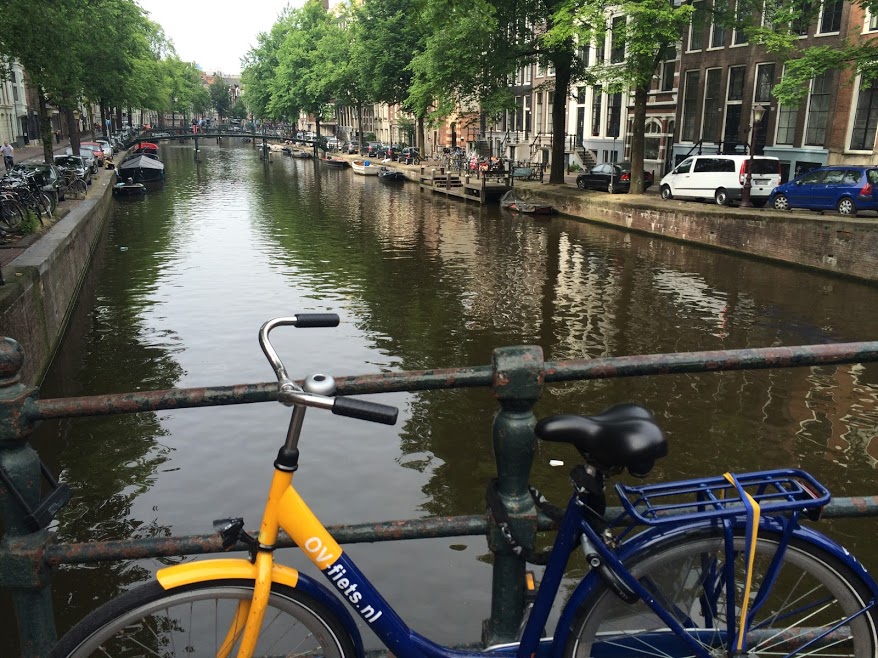 Amsterdam transportation
Get around like a local and rent an affordable bike to navigate the city. You might want to take a bike tour of Amsterdam before picking up your rental to learn the rules of the road, or bike lanes, as the citizens of Amsterdam take their bike lanes and biking etiquette very seriously. Some bike tours in Amsterdam even include a bike rental in their rate, making it easy to combine sightseeing with getting your transportation needs met!
Another option is to use public transportation, especially if you purchase the I amsterdam City Card! These passes include unlimited rides on the GVB, if you opt for the 24, 48, 72, and 96-hour passes.
Dining on the cheap in Amsterdam
From cheap street food vendors to affordable restaurants, you can easily stick to your budget when dining in Amsterdam with its plethora of reasonably priced restaurants.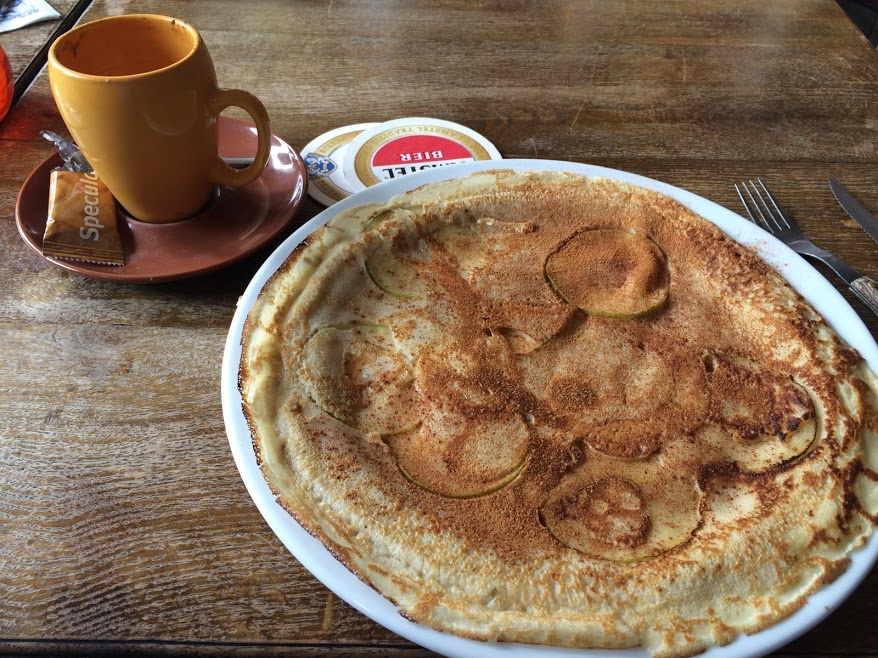 Some of the best affordable eats in Amsterdam include:
Skek (average plate is €13)
Omelegg (omeleggs from €7 to €9 on average)
Goodies (average plate near €10)
Toastable (average €7 for a toasted sandwich)
De Pizzabakkers (about €10 per pizza)
Thrill Grill (average €10 burgers)
Spaghetteria (about €10 for pasta)
Between meals, you have to stop for some hot, fresh Dutch fries (especially served with mayo) or pop into a bar or brewery for a quick pint of delicious beer!
What tips do you have for affordable travel in Amsterdam? Tell us in the comments below or join the conversation on Twitter!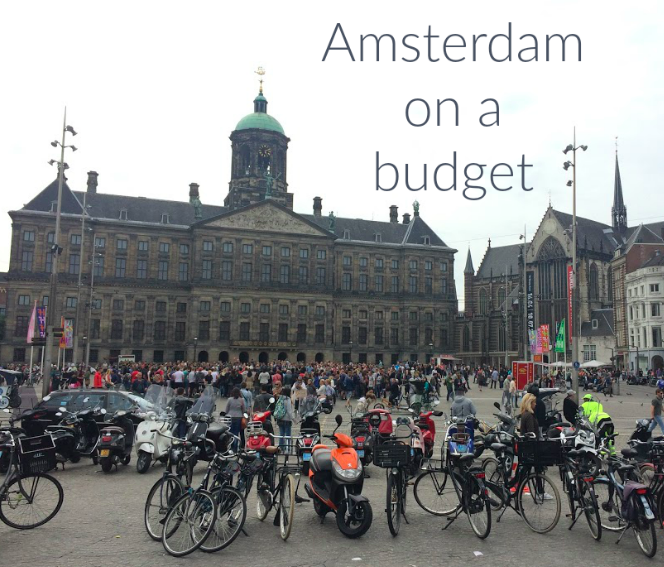 Like the post? Share it now!