I absolutely love Halloween and the month of October. Like those that are enthusiastic about Christmas, my decorating slowly creeps into the end of the month before the holiday so I can get a full month of Halloween decor and fun.
I'm not a fan of scary movies throughout the rest of the year, but come October 1, I'm ready for ghost tours, spooky stories, creepy places, and all things haunted and paranormal. Unless we go to a haunted house that just has clowns, because f that, nothing is scarier than a clown.
Every year, my sister and I go on a ghost tour in or near Denver and we just can't get enough. Rick is indulgent of my love of spirited stories and ghostly tales but wouldn't plan a trip to visit a city just because it's haunted… whereas I might. If we could go on a haunted tour of the United States, here are the top 13 cities we'd start with due to their recognition of having plenty of paranormal activity, haunted buildings, and history.
The most haunted cities in the U.S.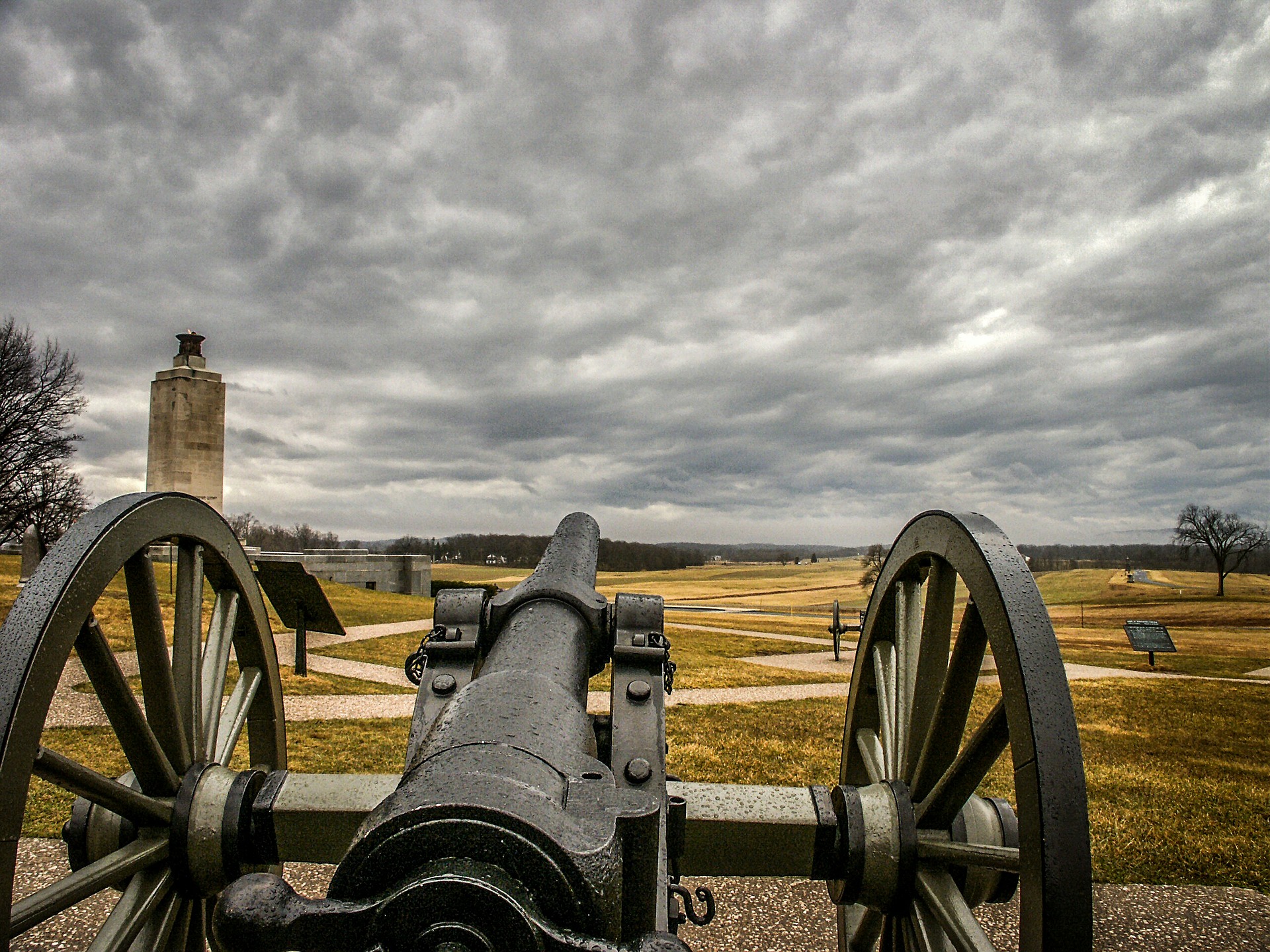 Gettysburg, PA
The tragic battle here during the Civil War meant the loss of 51,000 soldiers – some who seem to have unfinished business. With old, makeshift hospital sites and bloody battlefields, it's no wonder some spirits seem stuck in Gettysburg. There are many reports of hearing distant drums, gunshots, and the sounds of soldiers when these haunted sites are empty. Gettysburg isn't just for ghost hunters, but is also great for learning about normal American history and seeing battle reenactments.
Haunted sites in Gettysburg:
The Gettysburg Hotel
Baltimore Street
Hospital Road
Devil's Den
Sachs Covered Bridge
Farnsworth House
Lightner Farmhouse B&B
Tillie Pierce House Inn
Cashtown Inn
Drummer Boy Camp Resort
Salem, MA
The home of the infamous Salem Witch Trials in the late 1600s, Salem is no stranger to the supernatural. While many of the hauntings are attributed to the alleged witches, some are the restless spirits of judges, ladies of the night, and seafaring men. People claim to see apparitions, things move on their own, and some of the most haunted sites in Salem are known for having cold spots or producing orbs in photos. Salem embraces its wicked and witchy past now and is quite the destination for any Halloween fanatic.
Haunted sites in Salem:
Gallows Hill Park
A&B Salem
Bunghole Liquors
Old Burying Point Cemetery
Turner-Ingersoll Mansion
The Joshua Ward House
Wicked Good Books
In a Pig's Eye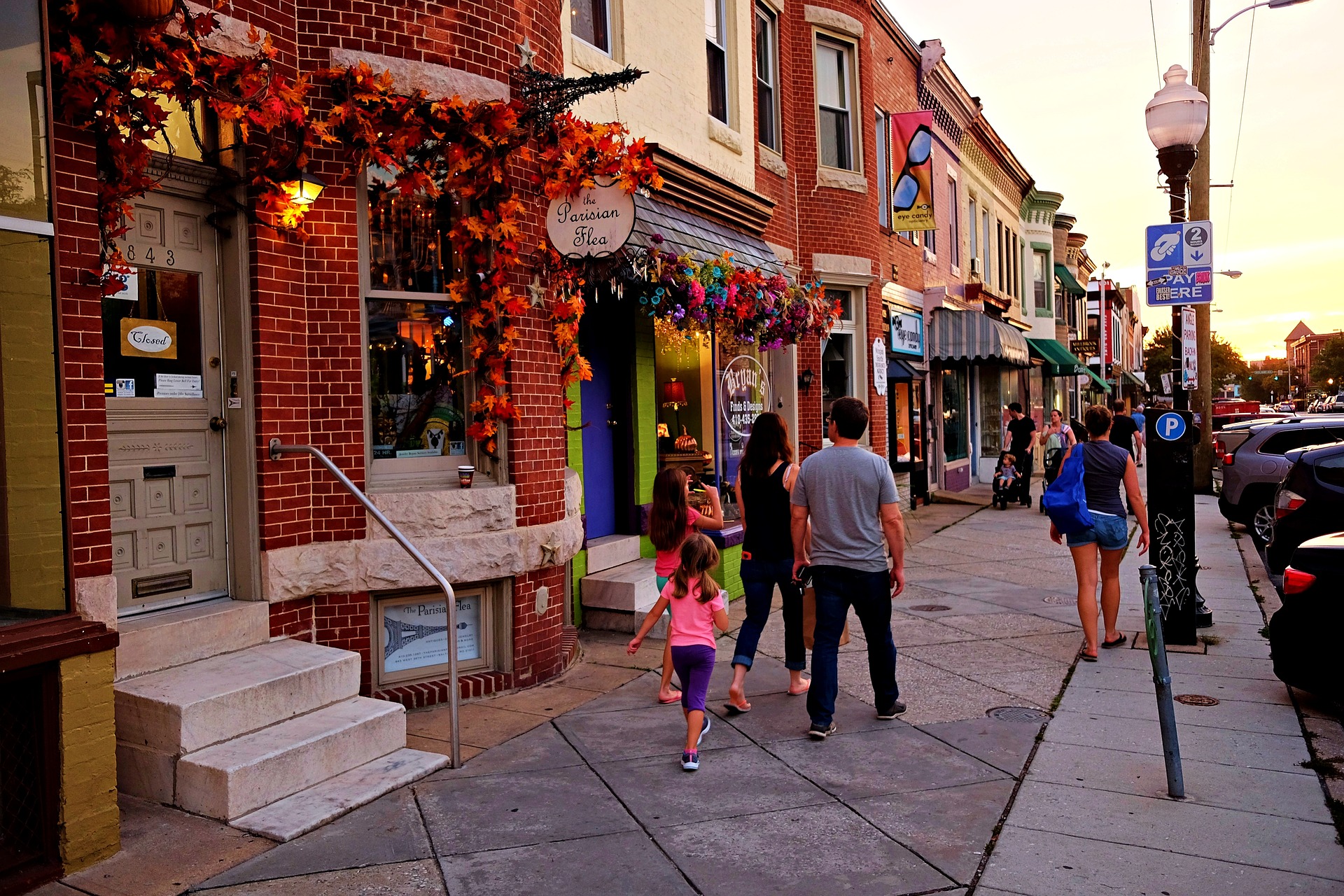 Baltimore, MD
This city is rich with American history and apparently is home to quite a few buildings and locations that are known for paranormal activity. Might not be so hard to believe with knowing the revolutionaries that sacrificed their lives for freedom here during the American Revolution, the Civil War, and the Battle of Baltimore. Beyond wartime, Baltimore was also the home of Edgar Allan Poe, who knows a thing or two about the dark side of life. Like Gettysburg, Baltimore is a great city for both ghost hunters and history enthusiasts.
Haunted sites in Baltimore:
Edgar Allan Poe Residence
Fells Point
Fort McHenry
The Horse You Came In On Saloon
Lord Baltimore Hotel
Westminster Hall Catacombs
Admiral Fell Inn (stay at the hotel and enjoy a free ghost tour!)
USS Constellation
Washington, DC
Visit the country's capital and see iconic American landmarks and hear about the ghosts that seem quite attached to this district, some even reported to be those of former presidents and others appearing in Colonial clothing. While DC is quite the popular place, those footsteps following you late at night might not be from someone of this time. Combine the paranormal with politics when visiting DC!
Haunted sites in DC:
The Capitol Building
Octagon House
Cutts-Mason House
Walsh Mansion
Old Stone House
The White House
The Exorcist Steps
Lafayette Square Park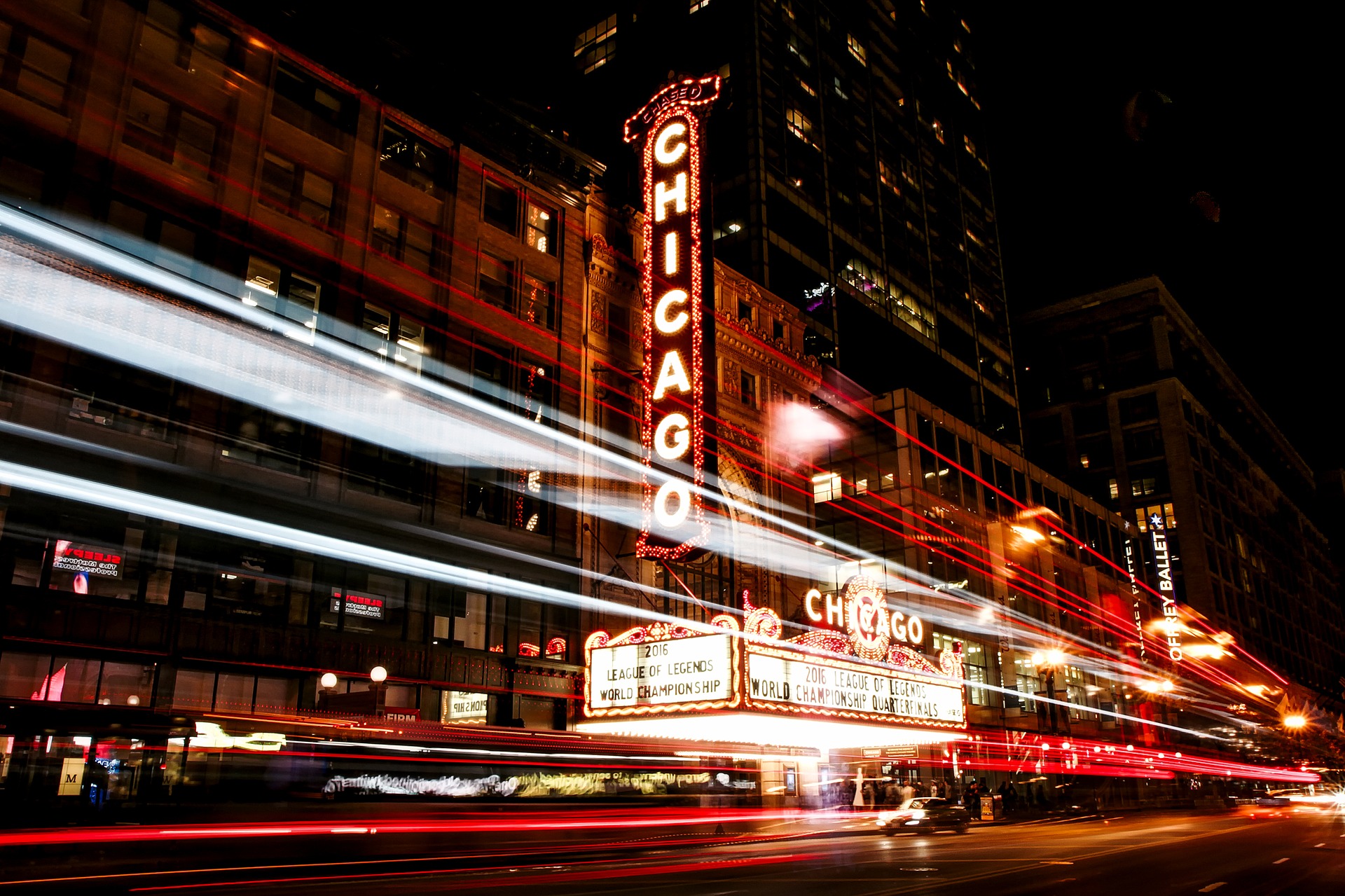 Chicago, IL
I doubt the Windy City can do much to the ghosts that are still roaming the streets and historic buildings. From mobsters to satanic rituals, Chicago has seen it all and some can't seem to let go. There have been reports of poltergeists, little kid ghosts, and everything in-between in this historic city. Check out Chicago to hunt for phenomenal phantoms or to enjoy one of the most happening cities in the Midwest area.
Haunted sites in Chicago
The Drake Hotel
Bachelor's Grove Cemetery
Oriental Theatre (Iroquois)
Excalibur Nightclub
Showmen's Rest
Congress Plaza Hotel
Robinson Woods
St. Paul, MN
Since I'm from Minnesota, I can make the joke that some of the ghosts are probably still frozen, that's why they haven't left. But in all seriousness (or as serious as you can get when talking about hauntings), St. Paul is a good location for ghost hunters or those wanting to explore the Twin Cities in Minnesota, or more likely enjoy some great shopping at the Mall of America. With ghosts of gangsters still stuck in the speakeasy days and ghosts still pining for long lost loves, St. Paul is still the home for many apparitions and paranormal activity.
Haunted sites in St. Paul:
Wabasha Street Caves
Ramsey County Courthouse
The Fitzgerald Theater
Forepaugh's Restaurant
Gibbs Farmhouse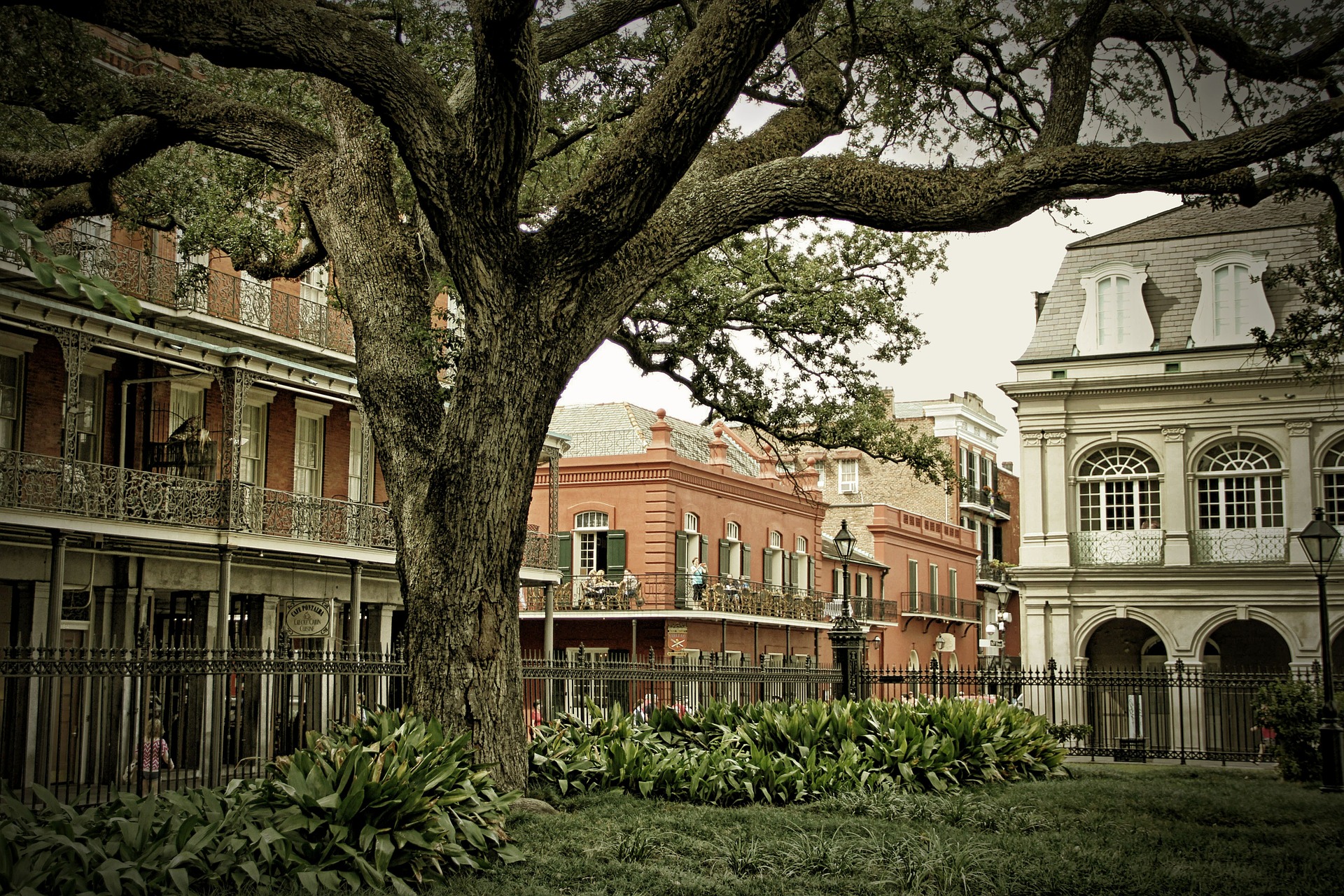 New Orleans, LA
For some, the party in New Orleans never stops. If you want a mix of history, haunts, and a hella good time, head to the Big Easy for some ghost hunting! This internationally-influenced city was the home of voodoo and juju and many embrace their unique heritage and celebrate it today. Opt to explore some of the sites on your own after catching some live music or devouring another delicious beignet, or find one of the many ghost tour companies in New Orleans for a guided, spooky sightseeing tour of the city.
Haunted sites in New Orleans
The French Quarter
Bourbon Orleans
Jackson Square
St. Louis Cemetery No. 1
The tomb of Marie Laveau
Muriel's Seance Lounge
LaLaurie House
Hotel Provincial
Hotel Monteleone
Gardette-LaPrete House
The Jimani House
Lafitte Guest House
Old Absinthe House
Savannah, GA
This sweet southern city is built upon secrets and spirits. The area was once a burial ground for Native Americans and then became the final resting place for colonists and slaves before being built upon further. It's touted as America's most haunted city and is known for its beautiful and serene Bonaventure Cemetery, where many ghost tours in Savannah take place. Explore this gem of the south and meet some of the characters that can't seem to let go of Georgia.
Haunted sites in Savannah:
Bonaventure Cemetery
Old Savannah Jail
Marshall House
The Espy House
Colonial Park Cemetery
432 Abercorn St.
Calhoun Square
Mercer House
Dr. Corsen Mansion
17Hundred90 Inn
The Pirate's House
Moon River Brewing Company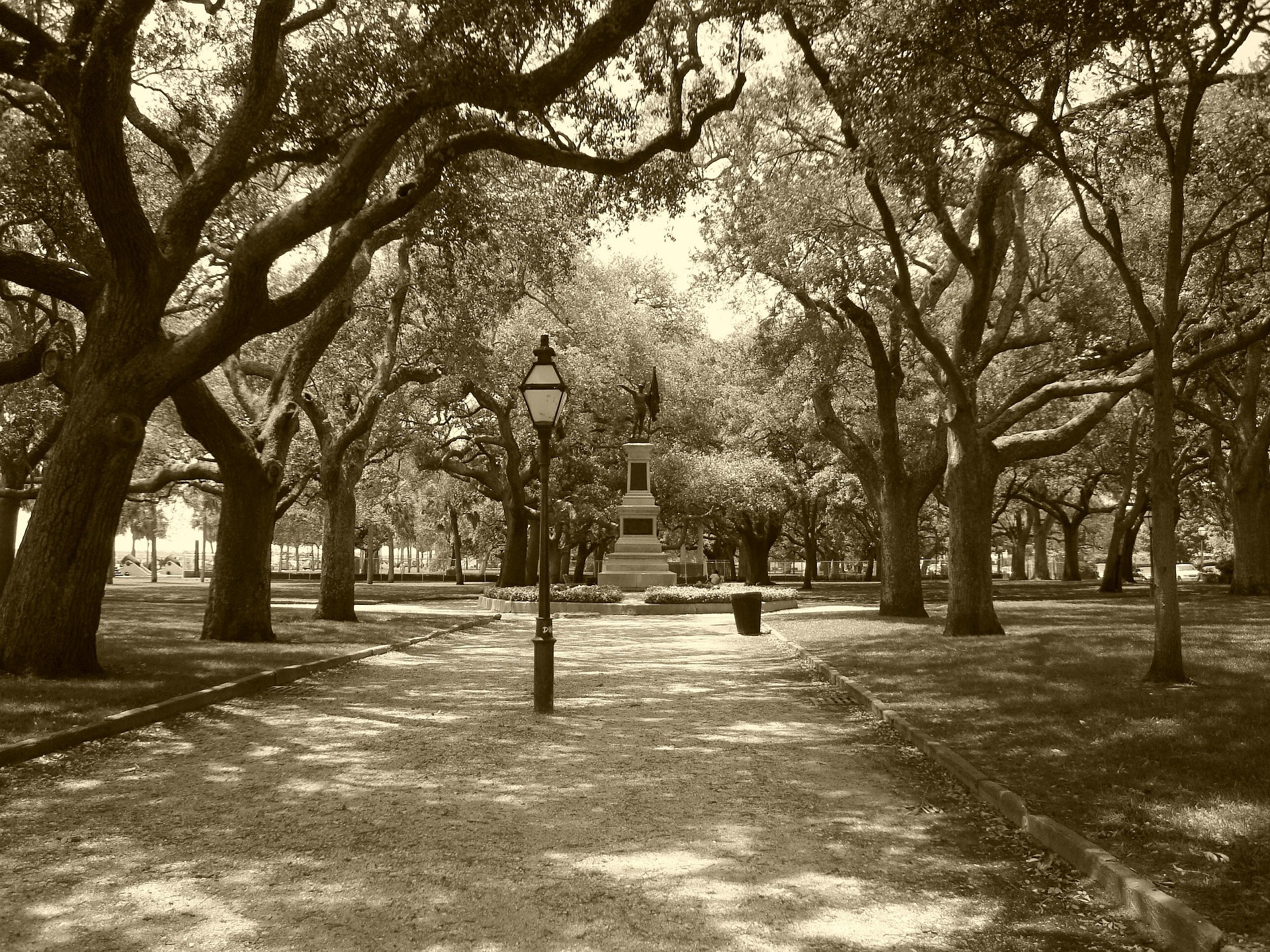 Charleston, SC
Another option that's got some Southern charm is Charleston! With South Carolina's ties to pirates, murderers, slavery, and speakeasies, it's not surprise many spirits are still roaming in this city in the south. Beyond its haunted past, Charleston is known as a great destination for mouthwatering cuisine! Before booking your ghost tour of Charleston, be sure to book a food tour of the city to have a great overview of the city's past to its present.
Haunted sites in Charleston:
White Point Gardens
Admiral's House
Sword Gates House
St. Phillips Graveyard
Unitarian Church Graveyard
Old City Jail
Poogan's Porch Restaurant
Old Exchange Building
Dock Street Theatre
Battery Carriage Inn
Boone Hall Plantation
Blind Tiger Pub
Galveston, TX
This Texas beach destination might not be the first place that springs to mind when you think about hauntings in the U.S., but Galveston is a hot city for hauntings due to the Great Storm of 1900. This hurricane destroyed the city and it's estimated that it left up to 12,000 people dead. With so many spirits with unfinished business, it's no surprise that this area of Texas is haunted. If the stories get too scary, don't worry as Galveston is home to sunny beaches that you can relax at the day after your ghost tour to add some sunshine and happiness to the trip!
Haunted sites in Galveston:
Menard House
Tremont House Hotel
Hotel Galvez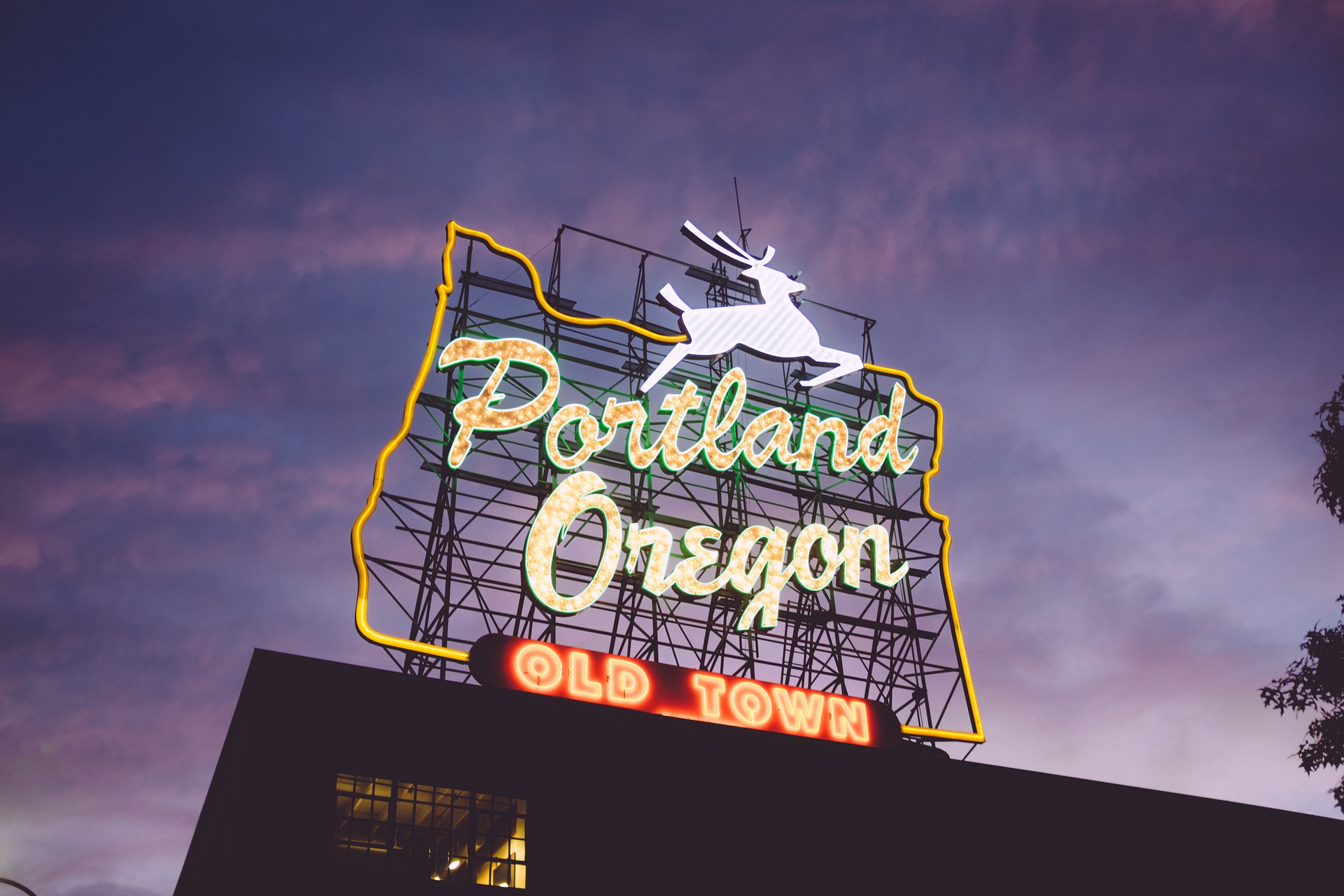 Portland, OR
It's pretty easy to Keep Portland Weird with all the hauntings and strange things happening there.
Sorry, couldn't help myself.
With its tainted tunnel system where people were taken and sold into slavery, where prostitutes worked, and where pirates and drunkards came looking for fun, this hotbed of activity creates the perfect setting for hauntings. The whole state of Oregon has plenty of hellish happenings to keep ghost hunters busy, but there's something extra special about the haunts in Portland so it makes the cut.
Haunted sites in Portland:
Shanghai Tunnels
Old Town Pizza
Hobo's Restaurant
Benson Hotel
The Witch's Castle
Pittock Mansion
Lone Fir Pioneer Cemetery
Hollywood Theatre
Crystal Ballroom
White Eagle Saloon
Athens, OH
This idyllic town is home to one of America's oldest universities and a former insane asylum.
The patients from the asylum who died there weren't even given a proper headstone with their names, just their patient number. The former asylum is the most haunted site in the town and for many ghost enthusiasts, is worth the trip alone.
Haunted sites in Athens: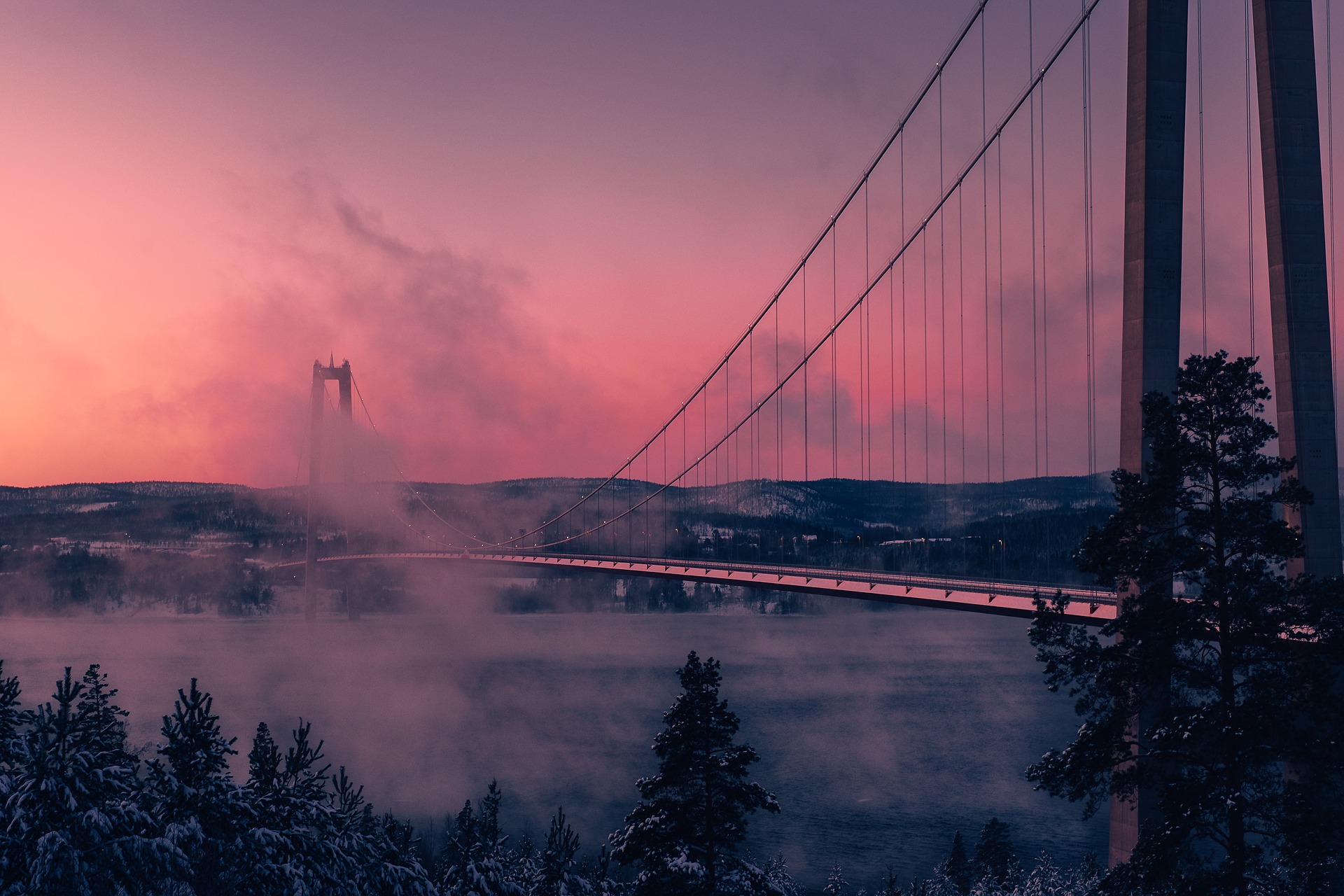 San Francisco, CA
Many flocked to California for the gold rush and it seems many stayed well beyond the gold mining era. San Francisco is another coastal city that's a hot spot for ghost hunting. San Francisco is a top tourist destination in California for its amazing landmarks and attractions but also holds appeal for those wanting to know the darker side of San Fran. There are great haunted tours of the city, just be prepared to walk, or you can do a nighttime tour of Alcatraz for a chilling experience at the former prison.
Haunted sites in San Francisco:
Alcatraz
Golden Gate Park
The Queen Anne Hotel
The Curran Theater
The Presidio
City Hall
Sutro Baths
San Francisco Art Institute
Neptune Society Columbarium
What's been the best ghost tour you've ever done? Tell us in the comments below or on Facebook so we can add it to our list!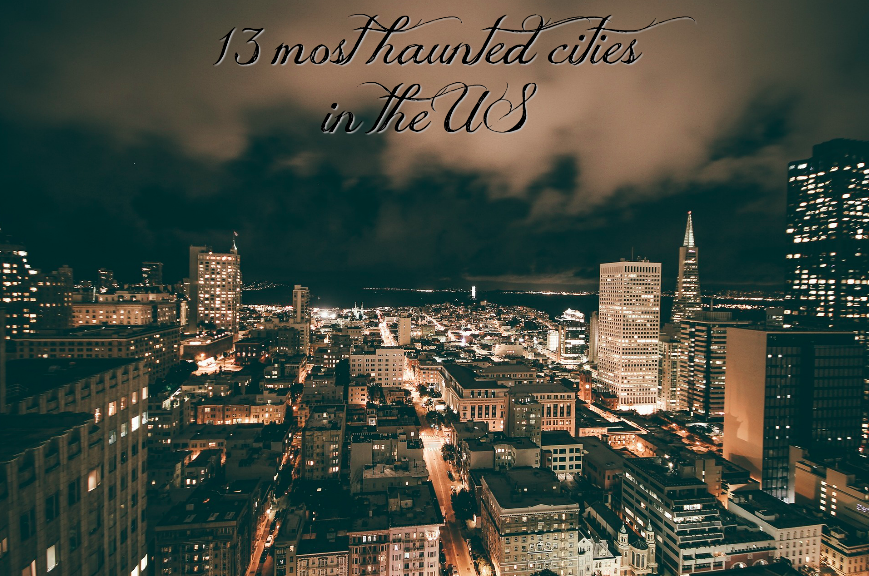 Like the post? Share it now!