In April, Rick and I went to Lisbon with my family for our first big family European getaway in years! Lisbon has been on my parents' travel bucket list for a long time and when they asked if we wanted to come along to we were not going to say no.
My mom found a great promotion at the Corpo Santo Lisbon Historical Hotel and fell in love with the amenities provided so that's where we were booked to spend our week in Lisbon.
Not only were the amenities fantastic, the location proved to be great as well as we could pretty much walk to everything we had on our travel itinerary. If you're looking for hotels in Lisbon, be sure to add Corpo Santo to your list after reading our review of this great hotel.
Corpo Santo Lisbon Historical Hotel review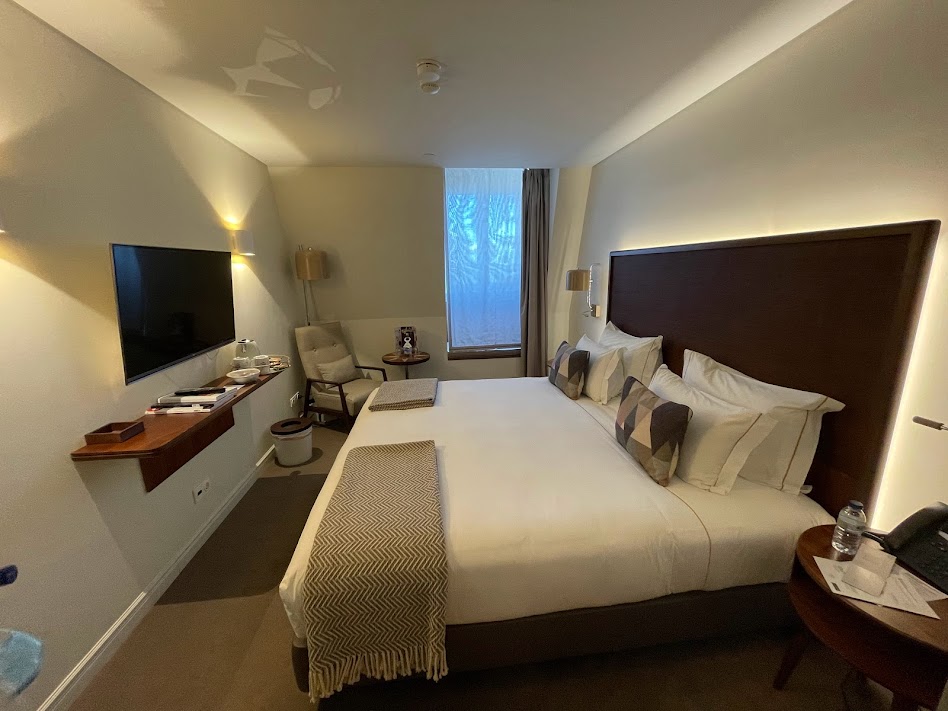 Accommodations
Our room was located on the fourth floor and was quite spacious and very clean. We had a king-sized bed, a chair and table, window seating, and a bathroom with a giant walk-in shower.
The shower deserves its own mention as it would play music and a light show as you showered! It was pretty crazy at first but became rather enjoyable. The bathroom also was equipped with a hair dryer and a straightener if you're coming from the states and don't want to deal with bringing your own and a power converter.
The bedding was very cozy and the mattress was comfortable. I wish there had been another option for a pillow but we were able to get good sleep with what we had in the room.
The room also featured a safe, mini fridge, bathrobes and slippers, coffee maker, and TV. There were also wall-mounted reading lights on either side of the bed.
Housekeeping came by every morning to remake our bed, provide fresh towels if needed, and restock our fridge. They also left little treats, like fresh fruit, fishcakes, meat and cheese, and chocolate cookies every day.
Amenities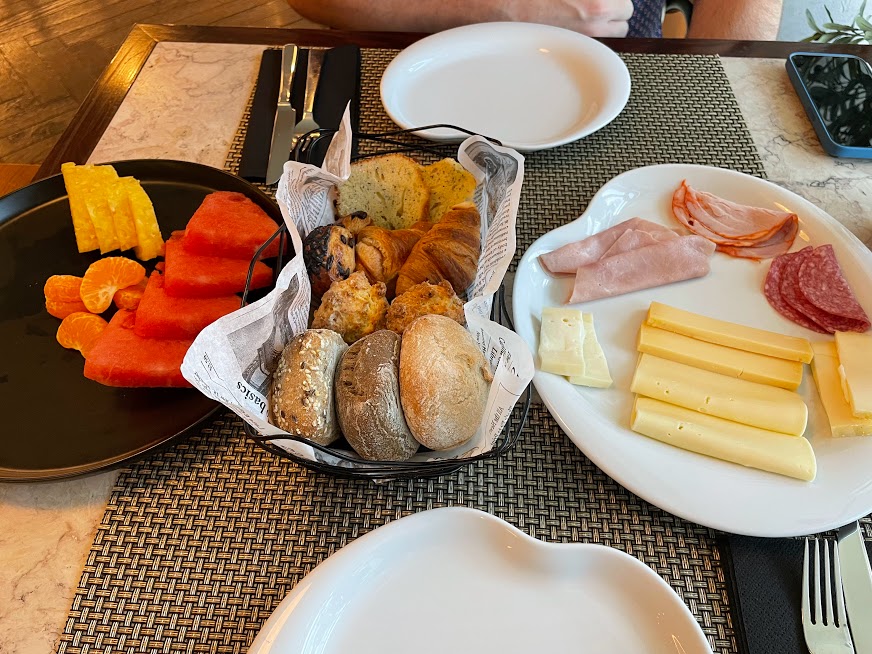 Breakfast
Breakfast was included with our room rate and served in the Porter Bistro on ground 0. Breakfast used to be buffet-style but now you're served at your table from a menu. When we'd first sit down we'd be asked for drink orders and I always opted for a cappuccino and a glass of orange juice – though it sounded like they had a rotating juice bar.
We'd also immediately be served a plate of fresh fruit, a plate with assorted cheeses and meats, and a basket of bread with a different specialty bread each morning. Everything was great but I especially loved the mini biscuits, pain au chocolates, and the rotating bakery item.
We were then given a menu that had a wide selection of choices from yogurt and granola to egg-based dishes and then sweet options like pancakes and french toast (definitely order the french toast! It's sugar-crusted and served with strawberries and bananas!). While I'm making recommendations, the maca assada or roasted apples are quite delicious as well!
Rick and I tried a variety of menu items during our stay, like scrambled eggs, pork sausage, mushrooms, french toast, the roasted apples with walnuts, and yogurt. Everything was fresh and well prepared during our stay and you could always ask for more food or a refill on your drinks.
City tour
The hotel offers two free walking tours of Lisbon each day, one in the morning and one in the afternoon. The tours last about two and a half hours and feature different itineraries. One is more focused on modern Lisbon and its current culture and the other is more about historical sights.
Our original plan was to do the afternoon walking tour the day we arrived but unfortunately our flight from Paris left late so we missed it – but we did make it in time for their complementary happy hour so all was not lost!
Complimentary mini fridge & snacks
It was impossible to go hungry or thirsty during our stay at the Corpo Santo! Not only was our mini fridge in our room filled with complimentary beverages, including water, Cokes, and beer, they also had free bottles of water in the reception area as well as complimentary snacks like fresh fruit, baked goods, and candy at all hours of the day.
It was so nice to be able to grab a bottle of water on our way out in the morning as well as on the way back to our room to rehydrate after all our wine tasting in the city.
They even had an ice cream machine in the lobby with rotating flavors, like chocolate, cream, and passionfruit. It was a great way to end the evening by grabbing some ice cream before bed.
On-site gym
If you wanted to make sure you had room for all that free ice cream, there is an on-site gym at the hotel with an elliptical, treadmill, and some free weights. With all the walking we did around Lisbon we never made it to the gym but my sister did go a few times and said it worked for what she wanted to do.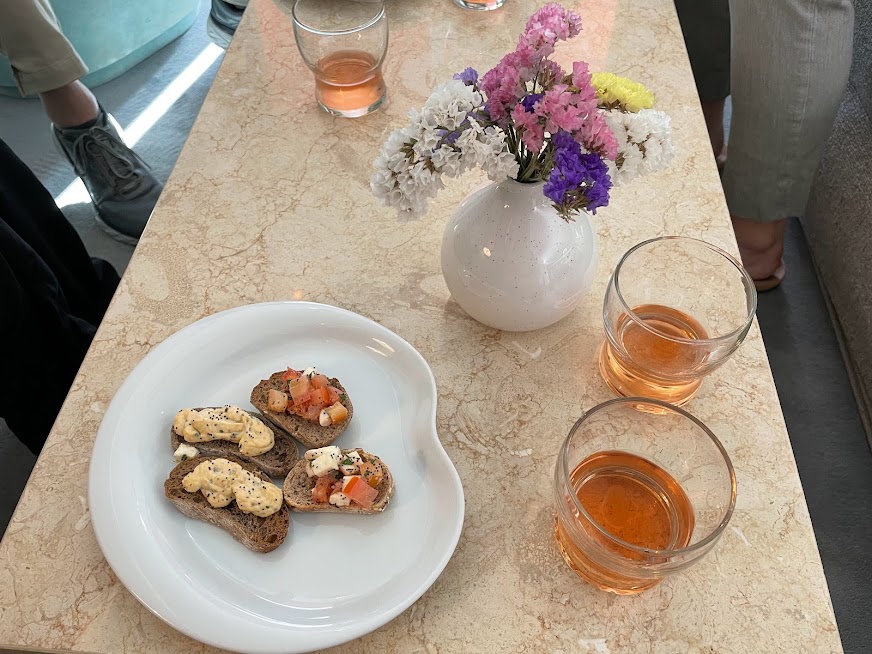 Happy hour
One amenity my family made great use of was the daily happy hour at 6 p.m. Each day was a different drink, like rose, port, or caipirinha, plus some light bites like salmon on toast or cream tarts with fruit. Each day at 6 on the dot we'd be downstairs in the lobby ready to try whatever they were pouring or dishing up.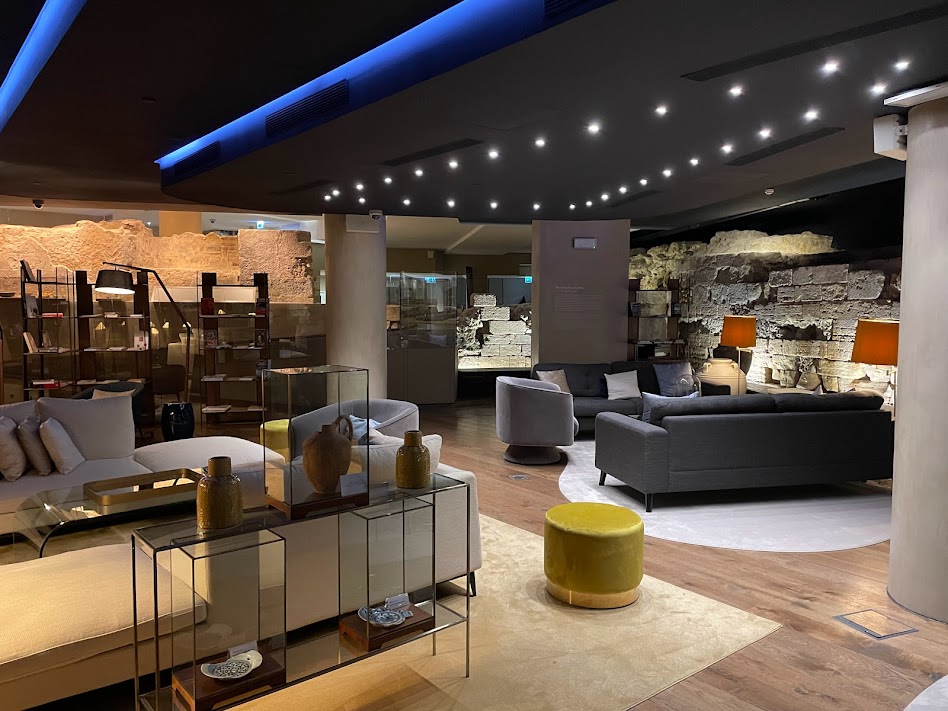 Reading room
Downstairs, like floor -1, there was a great reading room or living room area where guests could take a glass of wine and peruse the library of books – Rick even found a copy of Harry Potter and the Sorcerer's Stone in Portuguese! We made use of the reading room another day when we brought some pasteis de nata back from Belem and needed a good spot to enjoy them.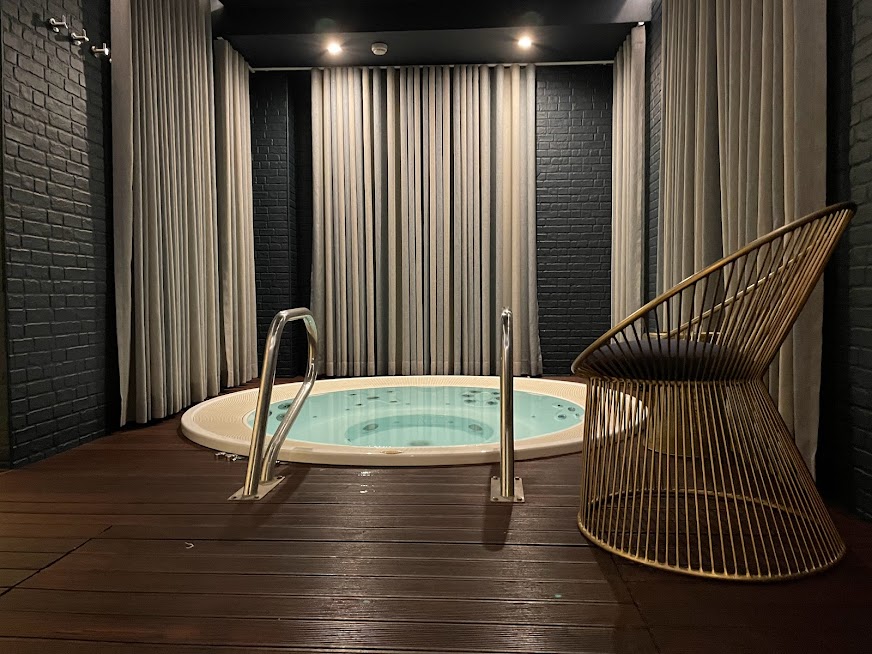 Spa + Jacuzzi
We made sure to pack swimsuits so we could take advantage of the hotel's jacuzzi, sauna, and spa amenities. As part of our stay, we got a complimentary 20-minute massage but everyone in my family opted to extend their time and we all booked one-hour experiences with our spouses.
Let me tell you, this was one of the best massages we've ever had! It was so relaxing and soothing that I didn't care if we missed lunch at Time Out Market afterward if we could just keep going with the massages. For the two of us for our one-hour massage it came to €160 (with a discount for our complimentary 20-minute portion).
The massages were super easy to book, we just asked at reception and they took care of it all for us and then it was simply added to our room for payment when we checked out.
Restaurant & Bar
The hotel had an attached restaurant, Porter Bistro, where we would have breakfast, and a bar, 146 Bar. We asked multiple times what the 146 meant and no one seemed to know. What we do know is that they were serving up some great cocktails and wines!
Funnily enough, my parents were the only two to have a meal besides breakfast at the restaurant as they went the night Rick and I went to dinner with my sister and brother-in-law. The restaurant menu did sound amazing and I truly wish we had had a meal there at some point during our stay.
We did make good use of the bar though and would often stop in for a nightcap or final glass of wine for the night. The cocktail menu was gigantic and we didn't have enough nights there to try all the libations they were busy making.
Check-in & customer service
One thing I did notice about the hotel was how friendly the staff and concierge service was. They had absolutely no problem helping us make dinner reservations, calling taxis, or even helping us book appointments for our Covid tests to return to the United States. Every single person we encountered was so nice and eager to help.
There was always someone at the front door to open it for us or greet us on our way in and we were frequently asked if there was anything they could do to make our stay more enjoyable. At one point the staff even offered to run out and buy something my brother-in-law inquired about but we told them that wasn't necessary!
Price
My mom booked with one of their promotional offers and got 10% off each room so our median room rate came to about €207 per night for a premium room, with taking into account a higher room rate on the weekend.
I would easily pay that again to stay at this hotel when you consider how nice our stay was and all the extras included with it, like the free cocktails in the evening and complimentary snacks.
Location
The location of the hotel was fantastic! We were in the heart of the Cais do Sodre district and practically right on the bank of the Tagus river. We were within walking distance of the train station and many sightseeing stops. It was about a 20-minute walk to Sao Jorge Castle and that was probably one of the furthest activities we walked to.
The hotel is ideally located if you want a mix of history and culture, and want to be nearby many great restaurants and wine bars. It only took us about 5 minutes to walk to Belcanto for a fancy Michelin dining experience.
Address: Largo do Corpo Santo 25, 1200-129 Lisboa, Portugal
If we return to Lisbon, what other recommendations for hotels do you have? Sound off in the comments below!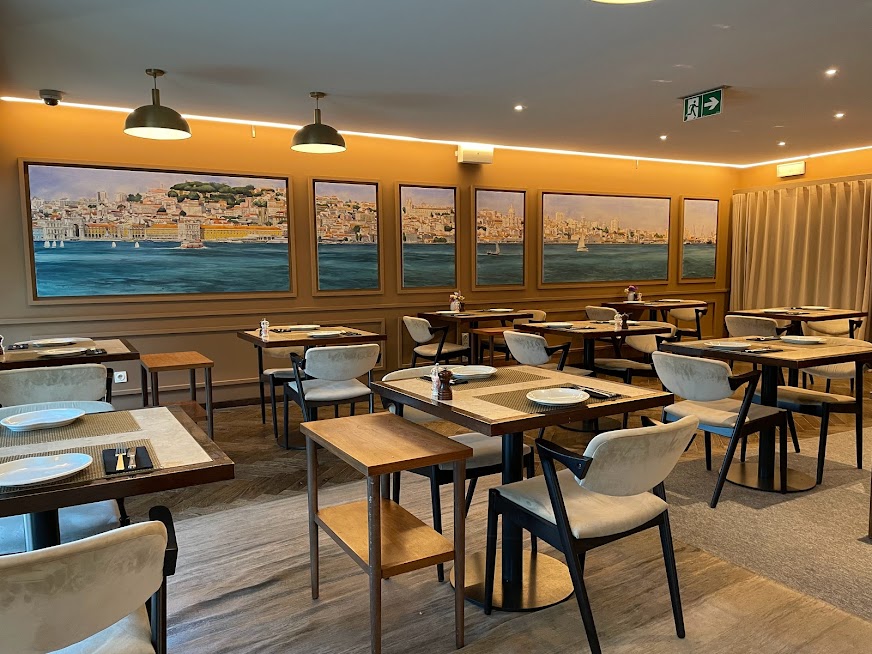 Like the post? Share it now!