A new year, a new decade, and a new chance to bring back the Charleston and flapper dresses is upon us! As we get ready to say goodbye to 2019 and the 2010s, I thought it'd be fun to see how other countries celebrate New Year's Eve and New Year's Day and welcome a fresh start.
From popping bottles of champagne to watching fireworks light up the night sky, there are some fun New Year's traditions many cultures share. There are also some New Year's Eve celebrations that are different and specific to certain places. While here in the US we're trying to find someone to kiss at midnight, but our South American friends are eating grapes and making 12 wishes – one for each month of the year.
No matter if our New Year's traditions are similar or unique, it's a fun time of year to explore the world and welcome new adventures and set resolutions in your life.
Discover how to celebrate New Year's Eve in some of these top travel destinations!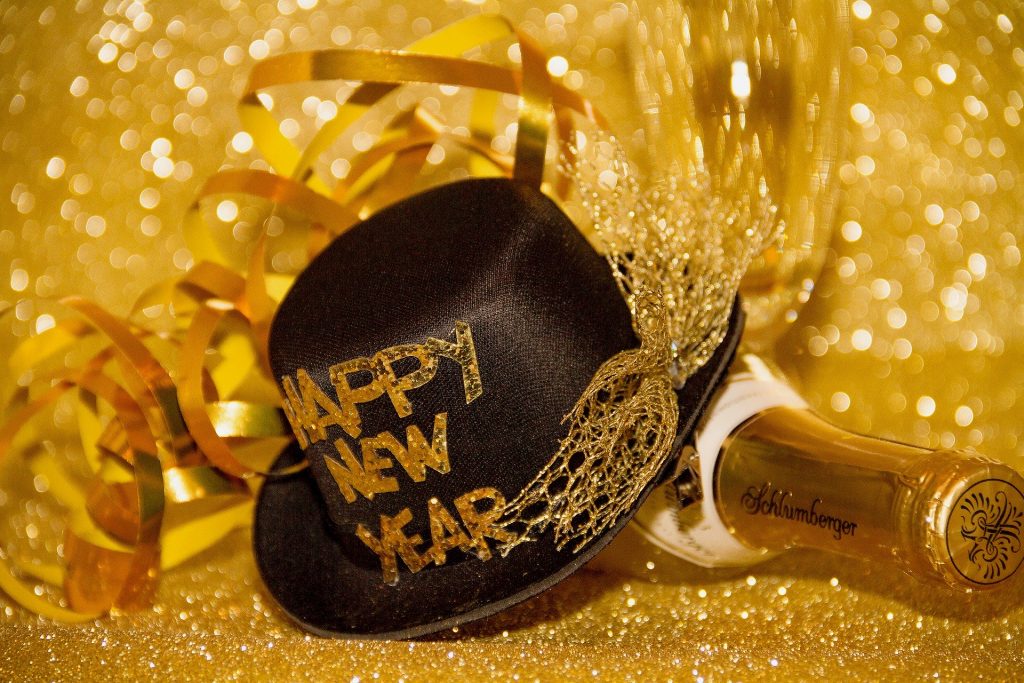 New York City, NY, United States
One of the most popular places to spend New Year's Eve in the United States is in the Big Apple as a million people gather in Times Square to count down to the ball drop (which has been taking place since 1907), kiss a special someone, and stand under the rain of confetti. Be prepared for crowds, cold weather, and expensive dinners and hotel room rates this time of year.
Las Vegas, NV, United States
If you want better weather and a non-stop party for New Year's, head to Las Vegas and welcome the new year Sin City-style. The resorts go all out with dinner specials, parties in the nightclubs, and lighting up the already dazzling Strip with more than 80,000 fireworks putting on a show.
Denver, CO, United States
We'd be remiss to not share how our home city of Denver celebrates New Year's Eve! Find dinner specials, all-you-can-drink parties, and two fireworks shows over the 16th Street Mall in the Mile High City. Rick and I will be attending a fun '20s New Year's Eve party to start the year off right, or with a hangover.
Sydney, New South Wales, Australia
Head to Sydney to see a dazzling display of fireworks above the Sydney Opera House and Harbour Bridge, and be one of the first to welcome the new year! This midsummer celebration is one that shouldn't be missed with performances starting in the early evening and the main event, the Harbour Light Parade, at midnight.
Queenstown, New Zealand
Like its southern neighbor of Australia, you can be one of the first to start the new year when celebrating in Queenstown. There are plenty of ways to celebrate, by visiting the city's bars, enjoying the live music on the lakefront, or sticking around for the fireworks show at midnight. While it's not as happening as Sydney's lineup of events, it's a great option for welcoming the new year when in the southern hemisphere.
Amsterdam, Netherlands
Check out the beer tents, guzzle champagne, listen to music, and enjoy the fireworks show as you eat oliebollen (deep fried dough balls) to ward off evil spirits while partying in Amsterdam. Then, on New Year's Day, head to Zandvoort aan Zee for the New Year Swim, AKA a chilly dip in the North Sea.
Berlin, Germany
Walk among the million partiers along the mile-long Silvester Party in Berlin to start off your new year right. It's an open-air festival with live music, drinks and food, and of course a fireworks show.
Edinburgh, Scotland
Can't get enough of New Year's Eve? Head to Edinburgh where the party lasts three days! Join the fun of the Hogmanay celebrations that begins with a torchlight procession and turns into a party, complete with concerts, food, and fireworks over the Edinburgh Castle.
London, England
Watch fireworks light up London's icons like the London Eye, Big Ben, and reflect across the River Thames when celebrating New Year's Eve in London. Listen as Big Ben tolls on New Year's Eve – one of the few nights a year the bell rings in spite of its current restoration project – and then join the crowds partying around the DJs. Try to get some sleep so you can watch the New Year's Day Parade on the first!
Paris, France
The City of Light really lights up on New Year's Eve as thousands flock to Champs-Elysees for dinner and champagne before going to share a kiss under the sparkling Eiffel Tower at midnight. If you can't enjoy a bottle of champagne at midnight in Paris, where can you?
Prague, Czechia
While the official fireworks show won't happen until later on New Year's Day, you'll find non-official displays in Wenceslas Square on New Year's Eve as you sip champagne on the Charles Bridge.
Rio de Janeiro, Brazil
Head to Copacabana beach, along with two million other people, to watch the sparkling, booming fireworks that signal the start of a new year. Be sure to pack an all-white outfit to blend in with the crowd, dance to the samba, and send your offering to Lemanja, the goddess of the sea, during the New Year's celebrations in Rio.
Dubai, United Arab Emirates
Known for throwing a spectacular party, Dubai puts on an impressive fireworks display that's so big and bright it can be seen from other Emirates – it's touted as the world's largest fireworks display. The most popular place to watch the fireworks is the Dubai Fountain.
Hong Kong, Special Administrative Region of the People's Republic of China
Catch the Symphony of Lights in Victoria Harbour and countdown to midnight with a giant clock that's being projected on the facade of the Hong Kong Convention and Exhibition Centre, and enjoy the party in Hong Kong Times Square. There'll be fireworks and live concerts as well to welcome a new year in Hong Kong. Have a safe celebration by keeping up with the news and looking for reports of protests or rallies this year and be ready to change your plans if need be.
Tokyo, Japan
Hear the 108 bell tolls, each representing one of the 108 earthly temptations you must overcome, as you welcome a new year and a purified version of yourself. You may also want to check out the light shows in Tokyo Bay or check out the parties in the Roppongi area.
Nassau, The Bahamas
For a Caribbean carnival, enjoy the Junkanoo in Nassau with its colorful costumes, the cacophony of drums, cowbells, horns, and whistles, and plenty of dancing in the street. You might want to sneak in a nap as the Junkanoo Parade is typically held from 2 a.m. to 10 a.m. and welcomes the New Year with an explosion of excitement.
Cape Town, South Africa
Take the cable car up to Table Mountain to watch a gorgeous sunset and say goodbye to the year before heading back into the city and going to the V&A Waterfront for dancing, food, and fireworks to welcome a new year. Another option is to take a cruise around the harbour if you want to avoid the altitude change.
Where are you celebrating New Year's Eve this year? Tell us on Facebook or Twitter!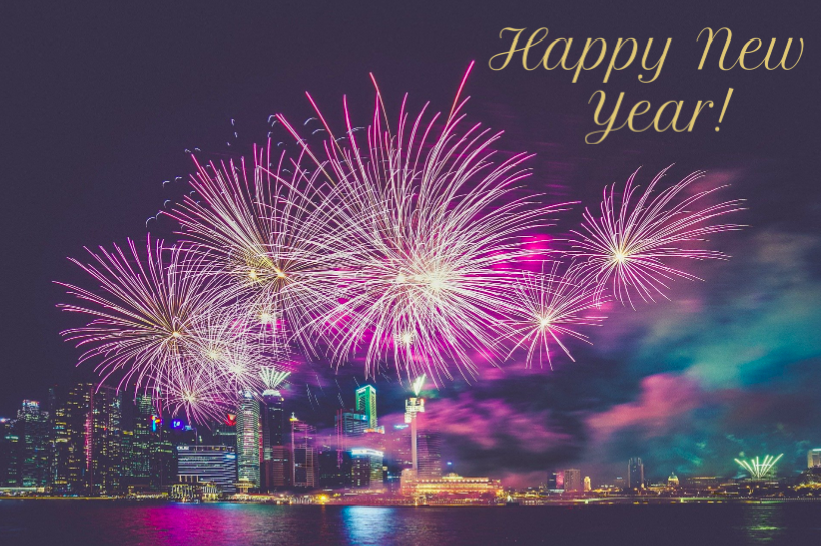 Like the post? Share it now!