While Germany is home to some amazing wine producing regions, I'm pretty sure it's a crime to not to have a beer or two while visiting. Germany's famous beer halls and beer gardens are a great place to start to sample some traditional brews and pair them with traditional German fare.
I know Rick can't wait to get to Munich for Oktoberfest – now, whether or not we'll remember how good the beer is afterwards is another thing. Of course, you don't have to wait for big festivals and celebrations to enjoy a great German beer and if you're unsure of where to start, try one of these five German beers!
Six beers to drink in Germany
Pilsner
A German pilsner is a refreshing, herbal, and light-colored beer that goes great with food. Pils are one of the more popular styles of beer brewed in Germany and are well-hopped using Noble hops.
Pils fast facts:
ABV: 4.4 – 5.2%
IBU range: 22 – 40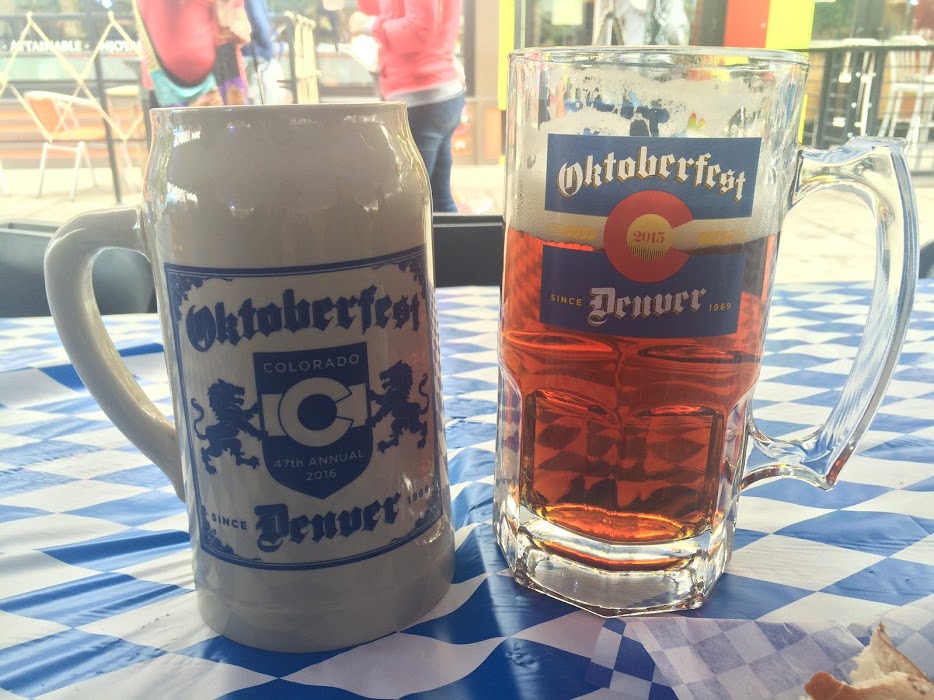 Marzen/Oktoberfest
A marzen or marzenbier is a Bavarian beer that's linked with Oktoberfest. It's got a higher alcohol content due to its history of being brewed in the spring but not served until autumn. Marzens tend to have a mild malty profile and a rich, roasted flavor. Still crisp yet sweet, it's got a dark copper color, though it can be more amber at times depending on the brewer.
Marzen fast facts:
ABV: 4 – 7%
IBU range: 18 – 24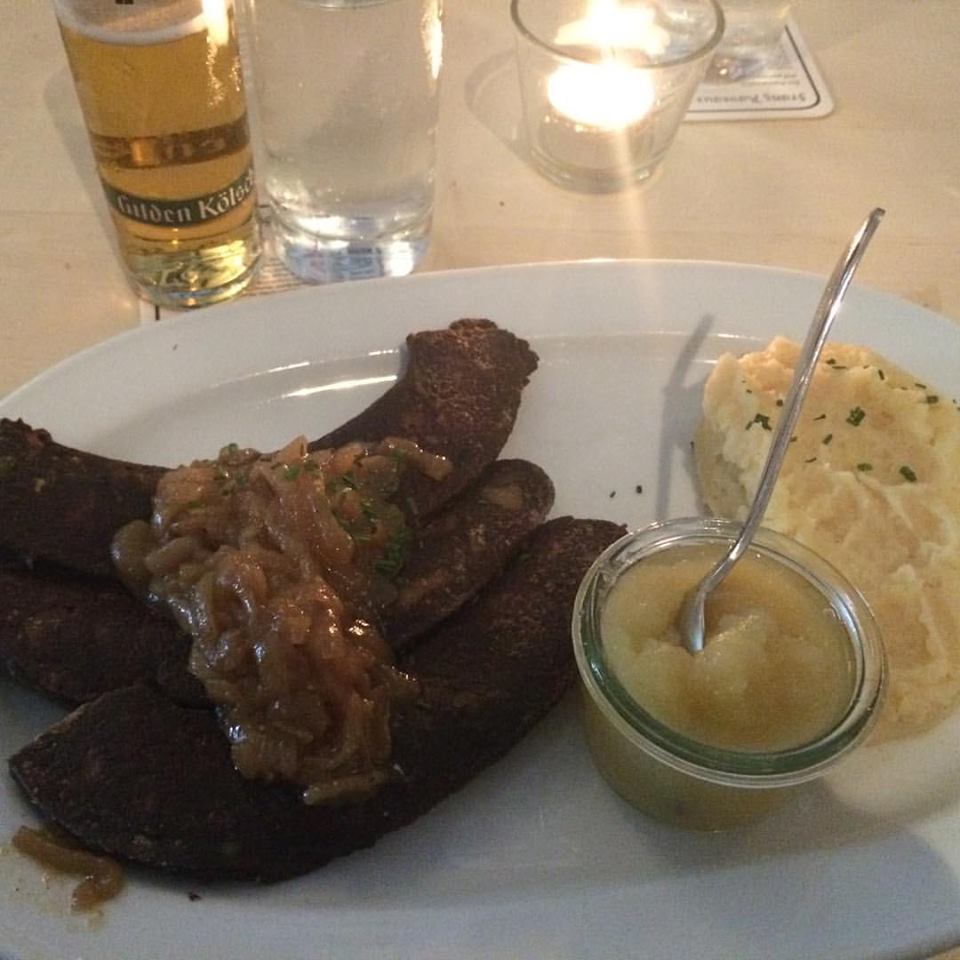 Kolsch – Cologne
Brewed only in Cologne, Germany, kolsch is a refreshing light-colored beer and tends to be less bitter than a pils. It's somewhat hoppy with a light to medium body and has a dry flavor. Many breweries are starting to brew their own versions of kolsch beers as it's an easy-to-drink style.
Kolsch fast facts:
ABV: 4 – 6%
IBU range: 18 – 30
Hefeweizen
Hefeweizen or weissbier is a wheat beer from Bavaria with a refreshing and fruit-forward flavor. Other flavor notes include spice, apples, and a little hoppy bitterness. Hefeweizens are another supremely popular choice for beers in Germany and is one of the flagship beers at Hofbrauhaus and pairs nicely with a meal.
Hefeweizens have been brewed for hundreds of years with some breweries, like Weihenstephan, having recipes dating back to 1040.
Hefeweizen fast facts:
ABV: 4 – 7%
IBU range: 10 – 15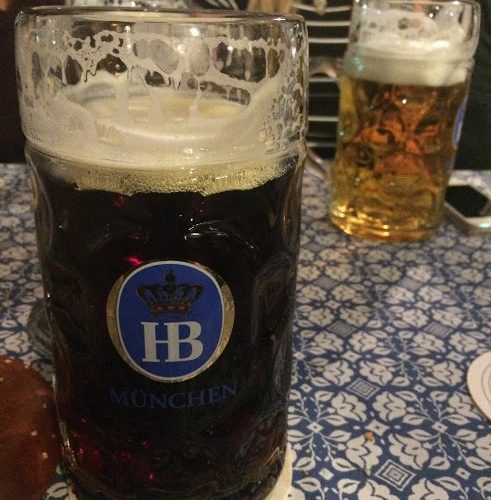 Munich Dunkel
Dunkels are spicy, bold Bavarian beers with chocolate-like and dark malt flavors. These beers are smooth and rich and full-bodied. The color ranges from light to dark brown and pairs well with meats and cheeses.
Dunkel fast facts:
ABV: 4.8 – 5.3%
IBU range: 16 – 25
Doppelbock
For big flavor and aromas of toasted spice and caramel or chocolate, go with a doppelbock as it's a dark, rich beer with a malty taste. Dark brown or deep gold in color, this German lager is full-bodied and has a bit more alcohol than its bock counterpart. Known for its toasted bread flavor profile, this is a great food-friendly beer and pairs quite nicely with strong cheeses and pork or ham.
Doppelbock fast facts:
ABV: 7 – 10%
IBU range: 16 – 27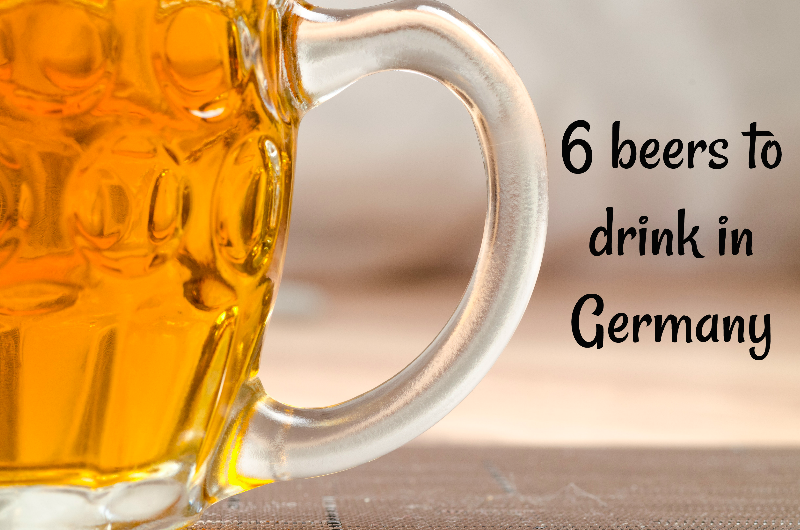 What German beers did we miss from our list? Let us know in the comments!
Like the post? Share it now!