Last year I made the foray into subscription boxes with subscriptions to Ipsy and Scribbler, Ipsy to satisfy my makeup shopping habits and Scribbler to satisfy my writing side.
I love being surprised with new makeup to try from new brands without having to commit to a full-size version. I used to take a chance by picking my color when shopping online but now I can request a sample in my bag or add it on for only $3 to find the right shade or formula.
At just $12 per month for the glam bag, which has the sample size items, I think it's pretty affordable and reasonable for what you get. Do I love everything every single time? No, and I didn't expect to. I've found some new favorite brands and even ordered the full-size versions from the shop after being introduced to them through Ipsy. But, I do love the opportunity to try new things each month and hoard travel-size versions of quality makeup.
So, if you're thinking of an Ipsy subscription because you're a frequent flyer, here are my top four reasons to subscribe!
4 reasons to be an Ispy subscriber as a frequent traveler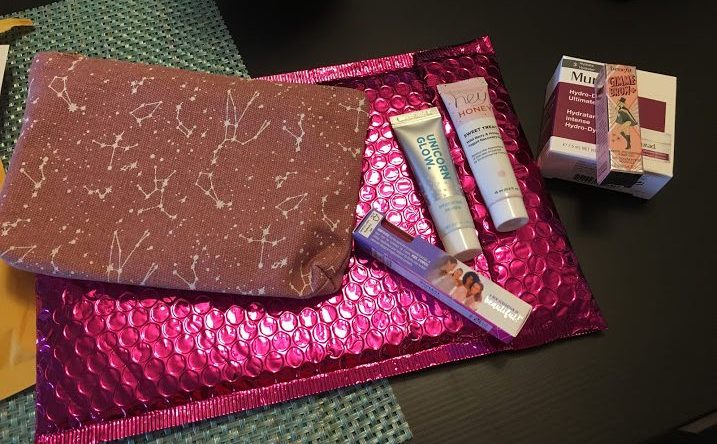 1. Get your fill of travel-sized items
I love having my stockpile of travel-sized makeup and goodies that are quality products that I can easily pack up and take on the road. You can never have enough travel-sized primers, mascaras, and moisturizers.
2. Get different makeup for different destinations
When I'm home in Colorado I need hydrating primer but when we go to Florida I need something more matte to stop shine and sweat from all that humidity. With Ipsy, I can get different types of primer, foundation, concealer, etc. and save it for the right destination.
3. Stock up on makeup bags
Each month you get your samples in a cute makeup bags that's the perfect size for traveling. I prefer the plastic or acrylic ones as they hold up to potential spills or leaks better, but the canvas and cloth ones are great too.
You can even reuse your extra cloth bags to hold chargers, cables, jewelry, or first aid kit items and medications.
4. You can pick own items
One of my favorite things is that I can pick one item that I definitely want included in my bag and if I know I have a trip coming up and am low on mascara, eyeliner, or brow gel I can make sure to pick one of those.
If an item I need isn't an option for my monthly choice then I can try to find it in the add-ons section and find a $3 or $5 option. They also have a traveler-specific section of the shop if you're in a bind.
Are you an Ipster? Share what you love about Ipsy as a traveler with us in the comments below!
Interested in an Ipsy subscription? Sign up now!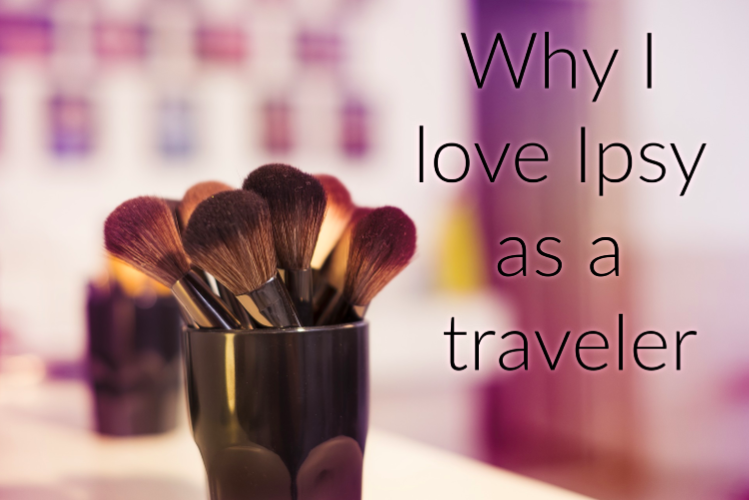 Like the post? Share it now!