Remember the days of being a kid and counting down to spring break whether because you were going somewhere fun or just to get out of school? Recreate that excitement of getting away from it all, especially spring cleaning, by going on your own adults-only spring break!
Filled with daytime adventures, fancy cocktails, and exciting nightlife, your adult spring break won't leave you missing the days of being a kid and following your parents' itinerary. We've listed out five cities in the U.S. and five cities in Europe you should plan a spring escape to, depending on what type of vacation you want to have.
Whether you want to let out your inner child and run around a city like a kid or you want to visit some art galleries and museums now that you actually appreciate them, we've got you covered. Check out our top 10 destinations for an adult spring break and some quick highlights for why you need to go!
5 U.S. cities perfect for an adult spring break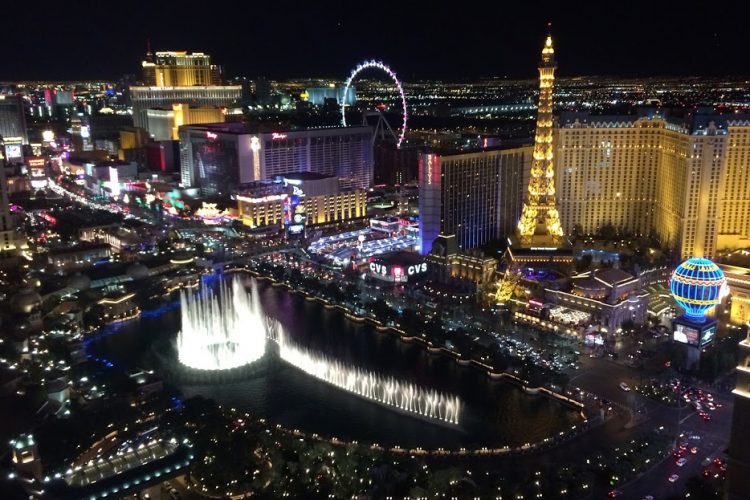 Las Vegas
Las Vegas' pool season typically starts in March, though it does vary by hotel, making it the perfect spring break destination if you're looking to relax poolside with a drink in your hand – just don't forget your sunscreen! Vegas is also a great choice if you're ready for non-stop fun at night with options for gambling, visiting amazing restaurants, catching a show, or dancing the night away in a club. With how walkable the Strip is, there's no bad location for your hotel either. If you're ready for a party vibe for your spring break, Las Vegas is where it's at it. Besides, what happens in Vegas stays in Vegas – unless you post it on Facebook for your boss to see.
Las Vegas is ideal for:
Pool days
Party nights
Gambling and shopping
Live shows and entertainment
World-class dining
New Orleans
So you'll have missed Mardi Gras but New Orleans has plenty of other temptations to lure you to Louisiana for your spring break. Jazz music, beignets, walking tours of the French Quarter, and amazing Creole food are just a few reasons to visit New Orleans this spring. You cannot visit this vibrant city and pass by Cafe du Monde – it's worth the wait – and you should schedule some time in your itinerary to wander around City Park and the New Orleans Museum of Art. As night falls, it's time to head out to any one of the great nightclubs and music venues around town.
New Orleans is ideal for:
Foodies
Live entertainment
Nightlife
Unique walking tours
History buffs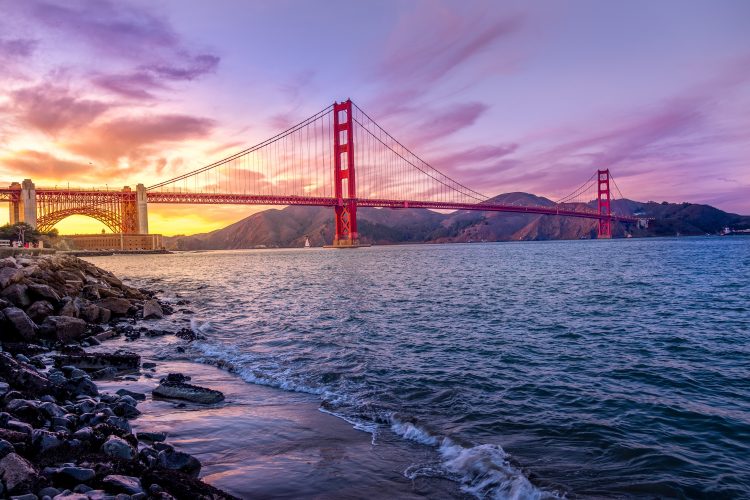 San Francisco
San Francisco is a year-round destination but spring is quite lovely as fresh blooms take over the city's parks and the weather warms up by a degree, just kidding, it's still relatively chilly for California. Hop on a cable car and see where your adventure takes you or take a walking tour and head up the hilly streets and take in the amazing views – great for that FOMO-inducing Instagram photo. San Francisco has plenty of "tourist" things to do like visiting Fisherman's Wharf and heading out to Alcatraz and each neighborhood, from Chinatown to the Mission District, has its own vibe and feeling. Stop and savor amazing food inspired from different cultures and places or check out some of the new urban wineries that are popping up.
San Francisco is ideal for:
Photo opportunities
Amazing restaurants and bars – hello, seafood!
Fun tourist attractions
History and architecture buffs
Distinct neighborhoods and culture
Orlando
Feel like a kid again as you make your way to Florida! From hanging out at the beach to reliving your childhood at Disney World or Universal Studios Orlando, there's no shortage of fun waiting for you in Orlando. Downtown is a hot spot for art galleries and nightlife if you want to hang out with the locals. Orlando also makes a great base if you want to plan some quick half-day or day trips to see other Florida towns and cities, like Clearwater Beach, Tampa, Daytona, and Titusville. Don't forget to pack some sunscreen, or be prepared with some aloe vera waiting for you at home!
Orlando is ideal for:
Beach days
Theme parks
Nightlife
Easy day trips
Downtown and art districts
Columbia River Gorge
Reconnect with nature as you take in the beauty that is the Columbia River Gorge National Scenic Area. Shared by Oregon and Washington, this stunning 80-mile canyon follows the Columbia River and is an ideal destination for outdoor adventurers. Drive the Historic Columbia River Highway Scenic Byway or trek the variety of hiking trails, many with waterfall views, that are protected by the Forest Service. The scenic area is home to 292,500 acres of protected nature and if lush greenery and the rugged terrain of Oregon and Washington are what you seek for your spring break getaway, start planning your CRG trip now! Save time to tour the Hood River Fruit Loop – a 35-mile scenic loop filled with fresh fruit and produce stands, wineries, cideries, and U-Pick farms.
The Columbia River Gorge is ideal for:
Hiking
Biking
Wineries and breweries
Fresh farm produce
Scenic drives
5 European cities perfect for an adult spring break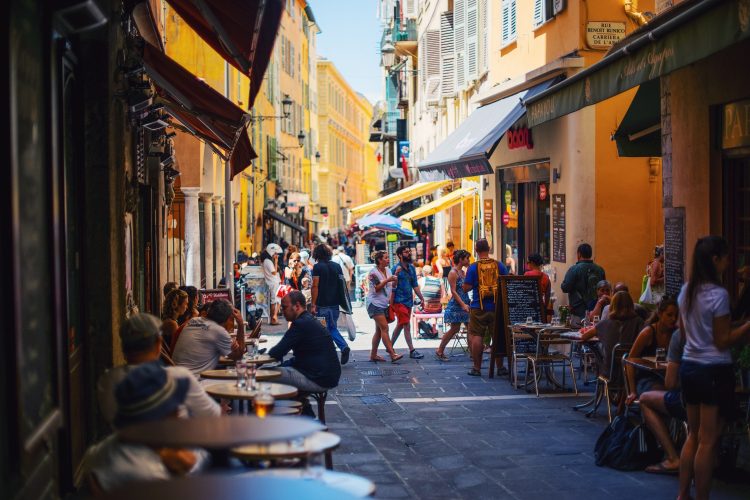 Nice
Explore this stunning city along the French Riviera and enjoy a relaxing getaway filled with gorgeous beach views and vineyards. Stroll through Old Town and wander through Vieille Ville and be sure to step inside the Nice Cathedral and spend some time exploring Nice's markets and beautiful parks. Nice is also home to some exceptional art museums and galleries. Pop into a bistro and savor a gourmet French meal or find some socca, a pancake made from chickpea flour, to nibble on. Opt for a quick trip outside of Nice to see St-Jean-Cap-Ferrat, about 20 minutes east, and soak up the Mediterranean ocean views along its rugged coastal trails and plan to visit the Villa Ephrussi de Rothschild.
Nice is ideal for:
Museums
Wineries
Foodies
City wandering
Photo opportunities
London
Like San Francisco, London is a year-round destination as well. Immerse yourself in this historic city with a walking tour or by visiting one of its excellent museums, art galleries, or historic sites. Take a ride on the London Eye for a bird's-eye view of Big Ben and this iconic city or easily hop on the tube to explore a variety of neighborhoods, and of course some pubs. London is also a wonderful photographer's playground with tons of landmarks and buildings waiting to be photographed. Just don't forget to pack an umbrella!
London is ideal for:
Museum hopping and historical sites
Walking tours
Fun tourist attractions
Pubs
Photo opportunities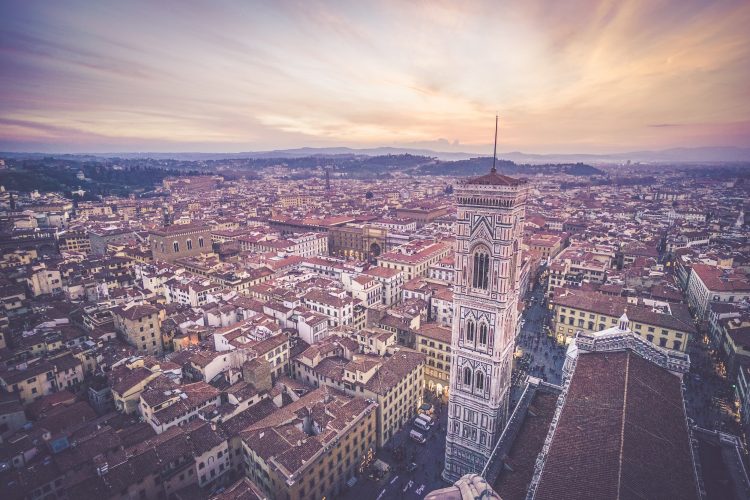 Florence
Discover some of Italy's best art collections, food, wine, and culture in Florence! Walk across the Ponte Vecchio or snap some impressive photos of it, stare in awe at the Duomo or Florence Cathedral, and check out David at the Accademia Gallery. Pair your bistecca alla fiorentina with some exceptional Tuscan wine and save room for some of the creamiest and dreamiest gelato of your life as you wander through Florence's piazzas.
Florence is ideal for:
Foodies
Wineries
Art galleries
Culture
Photo opportunities
Madrid
Indulge in tapas and fantastic Spanish wine in Madrid – especially at the 100-year-old Casa Labra! Madrid is a great city for those seeking amazing food, art, and culture on their spring getaway. Discover the Golden Triangle of Art, photograph the statues in Puerta del Sol, or treat yourself to some shopping along the Gran Via.
Madrid is ideal for:
Museum hopping
Nightlife
Culture
Foodies
Shopping

Salzburg
The hills are alive with the sound of music or the hills are overflowing with amazing beer in Salzburg! If you're into music, you can't miss Mozart's birthplace or taking a Sound of Music tour. If you don't want to sing and dance your way through the city, you'll still appreciate the well-preserved baroque architecture ("if it's baroque, don't fix it" is quite an apt joke for this Austrian city) in this fairytale setting that's also a UNESCO World Heritage Site. Since 1492, this area has been the home to amazing breweries and is referenced as the "beer capital of Austria," so come thirsty!
Salzburg is ideal for:
Music lovers
Walking tours
Beer enthusiasts
Architecture and history buffs
Photo opportunities
Summer will be here before you know it, so don't miss your chance for a little spring fling getaway to one of these 10 spring break destinations!
Like the post? Share it now!