A visit to the Emerald Isle must include a stop in Dublin, even if it's only for a day! The capital of Ireland's rich history, culture, and popular landmarks make it a treat to visit no matter how much time you can spend in it.
If you only have a day in Dublin, you can still see a lot of the city's famous cathedrals, pubs, and historic buildings, as well as experience the Celtic culture. Dublin is a friendly city that welcomes you to explore and hopefully invites you back for more.
The city is also well-known for its literary traditions as it's home to the Writer's Museum and statues of famous writers, and even offers a little something extra for ghost hunters as the city is quite haunted.
You don't need the luck of the Irish to have a great day here as there are many cool things to do in Dublin for all types of travelers. Whether you want to experience the tastier side of the city by visiting Dublin's breweries, distilleries, and pubs, or you want to stick to traditional sightseeing, there's something for everyone here.
Learn how to do Dublin in a day with our 24 hours in Dublin travel guide!
A one-day Dublin travel itinerary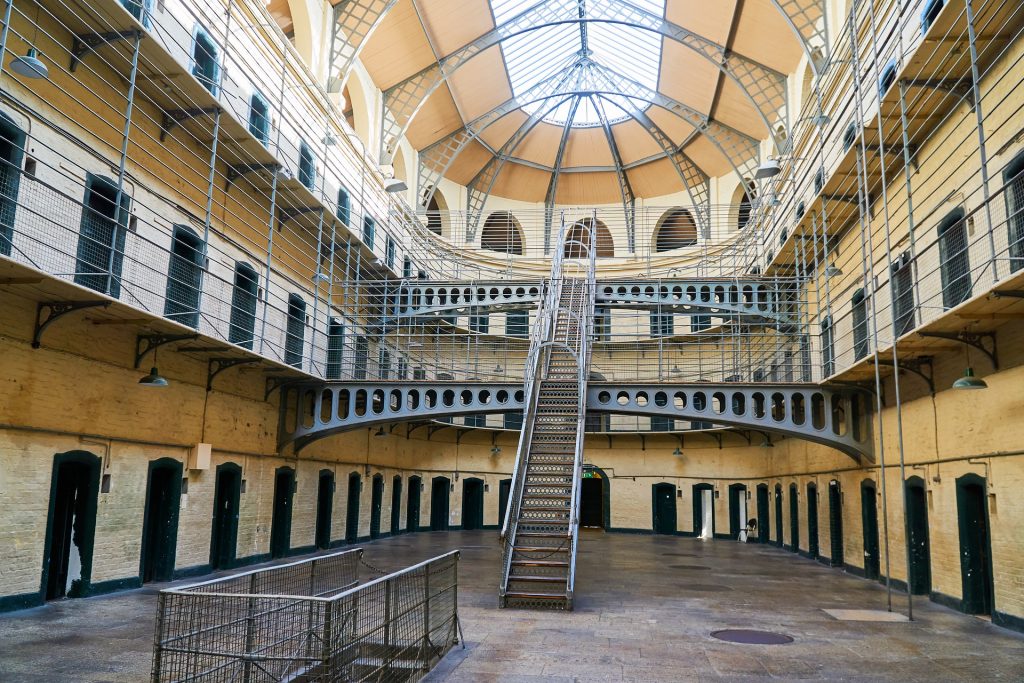 Breakfast
Fuel up and get some breakfast and coffee at Slattery's Bar. This authentic bar in Dublin is the perfect place to get a big Irish breakfast! Go all out with their mighty breakfast, complete with bacon, sausages, black and white pudding, tomato, hash browns, fried egg, and a cup of coffee or tea.
Kilmainham Gaol
Catch a ride and head off to your next stop, Kilmainham Gaol. Snap pics of Phoenix Park as you pass it on the way to the gaol. You will need to book tickets and a time slot in advance (up to 60 days in advance) so be quick on it so you can get the right time for your one day in Dublin!
The gaol opened in 1796 was used as a prison until 1924. The prison was used for criminals of all types, whether they were petty thieves or murderers, and even executed some of its prisoners here. The prison was used to hold the leaders of the rebellions of 1798, 1803, 1848, 1967, and 1916. Many of the prisoners were only held in this gaol until they were to be shipped off to Australia.
The museum houses about 10,000 objects of historical significance for Ireland, like the Proclamation of the Irish Republic and photographs, weaponry, and uniforms of the Irish Revolution.
Guinness Storehouse
Everyone has to do it once in Dublin, even if you're not the biggest beer enthusiast. The Guinness Storehouse experience is a great opportunity to learn about the history of Ireland's famous beer and visit the factory that's been producing the stuff since 1759. In fact, it's touted as the most popular thing to do in Dublin!
Join the brewery tour and then head up to the Gravity Bar for a free pint and take in the incredible 360-degree view of Dublin. It's the perfect spot to snap some Instagram-worthy pictures of Dublin – especially a selfie with your pint of Guinness!
Fun fact: In 1759, Arthur Guinness signed a 9,000 year lease on the brewery at St. James's Gate. The annual rent was £45.
St. Patrick's Cathedral
Another must-do in Dublin is paying a visit to St. Patrick's Cathedral, dating back to 1191. It's the National Cathedral of Ireland and you can join a free guided tour once inside the church's walls. With more than 800 years of history, this important place of worship is a must-see.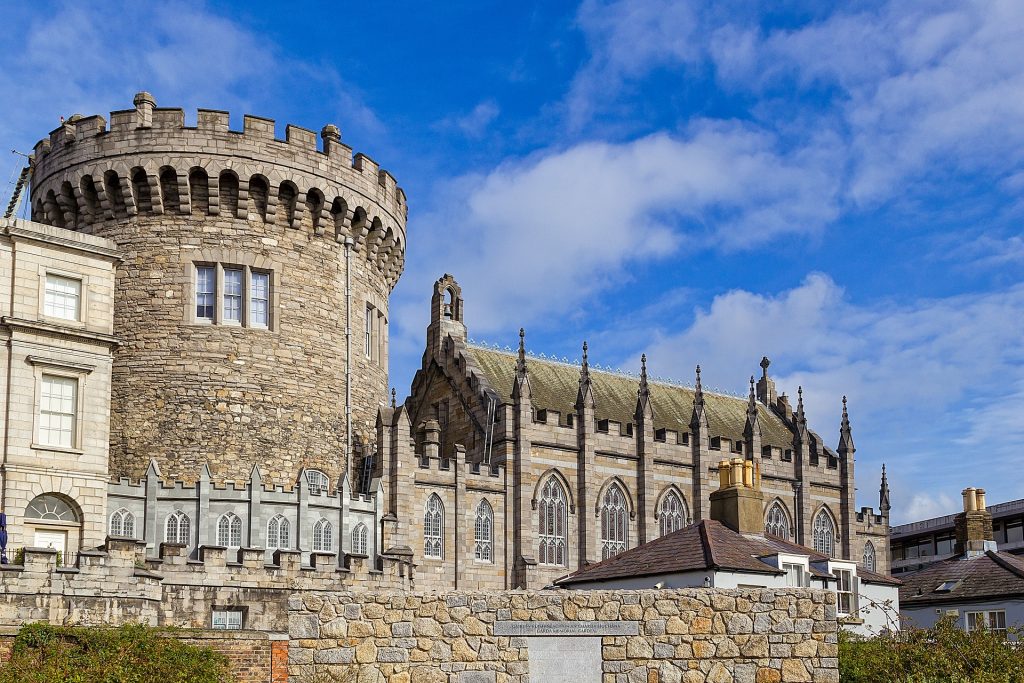 Dublin Castle
Keep the C-theme going by leaving the cathedral and heading to the Dublin Castle! You can either join a guided tour or take a self-guided tour of this castle and learn how it was used as the headquarters of the English, then British, administration. When Ireland gained independence in 1922, the castle turned into a government complex and tourist attraction.
After your tour of the castle, you might want to check out the Dubh Linn Gardens right behind the castle. The gardens have unique sculptures, a Celtic design woven in with the gravel path, and plenty of seating if you want to take a quick break from sightseeing.
Jameson Distillery
You already sampled Irish beer, so now it's time to sample some good old Irish whiskey! The regular Bow St. experience includes a 40-minute tour, whiskey tasting, and complimentary drink in JJ's Bar! If you're an advanced whiskey drinker, you might want to book the secret whiskey tasting experience or try your hand at making craft cocktails!
The distillery dates back to 1780 and has been a big part of Dublin's landscape and food and beverage scene since!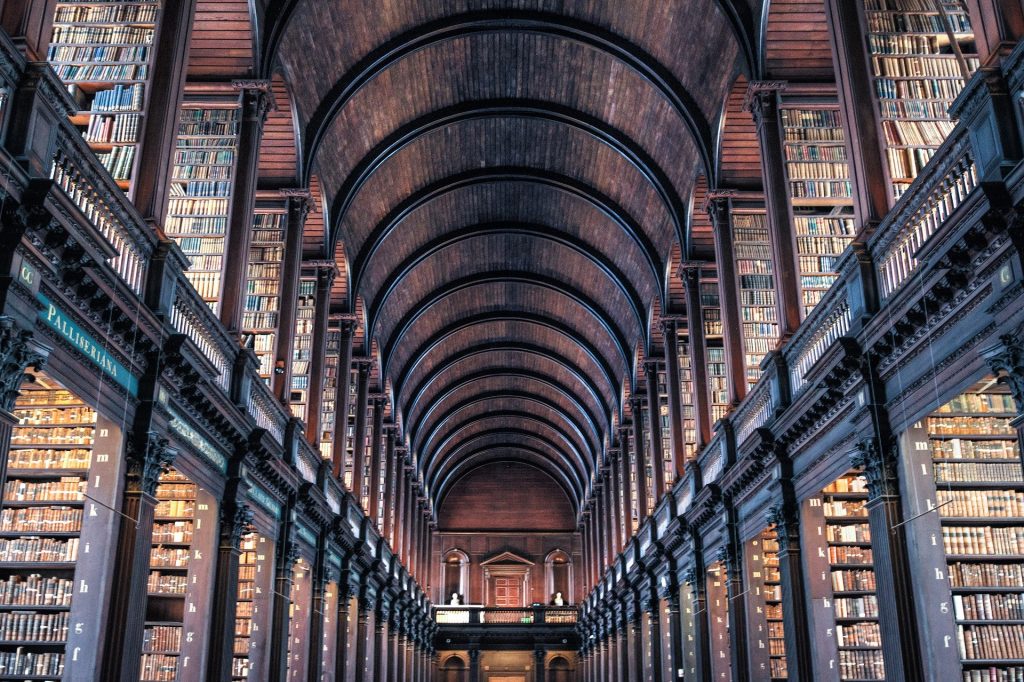 Trinity College
Now that you've been schooled in whiskey making and tasting, it's time to go visit Trinity College and see the Book of Kells. The Book of Kells was written in the year 800 AD and contains gospels from the New Testament along with colored illustrations. Be patient as there will most definitely be a line to view this important document.
After seeing the Book of Kells, head off to the Long Room in the Old Library of Trinity College, where you can see 200,000 of Ireland's oldest books on display on the library's bookcases.
Trinity College itself dates back to 1592 and is an awe-inspiring place to visit during your day in Dublin.
Temple Bar
Head off to the trendy, touristy Temple Bar district for another drink and some good Irish pub fare. Many bars host live musicians so your chance of catching a live show is quite good. This area is also popular with photographers who want to catch the colorful pub exteriors and nightlife shots.
Follow River Liffey west for a bit if you want to visit Ireland's oldest bar! At more than 750 years old, The Brazen Head offers an authentic Irish pub experience and the chance to sample some spectacular whiskeys. The pub also hosts live musicians as well as storytellers if you want some entertainment with your spirited beverage.
Ghost tour of Dublin
I mentioned earlier that Dublin is haunted and if you're brave enough to visit some ghostly sites, you have to end your day in Dublin with a ghost tour! Either book a walking tour and feel something chilly following you through the streets of Dublin, or opt for the bus tour for a spooktacular experience.
Hear the supernatural stories of madam Darkey "The Witch" Kelly, Dublin's Hell and the 18th century Hellfire Club, the Dolocher, and the Green Lady of St. Audoen's on this ghost walk of Dublin.
This one-day Dublin itinerary should give you a good taste of what the city has to offer so you're tempted to plan a return trip!
Have you been to Dublin? Tell us your must-dos if you only have 24 hours in Dublin in the comments below or on Facebook!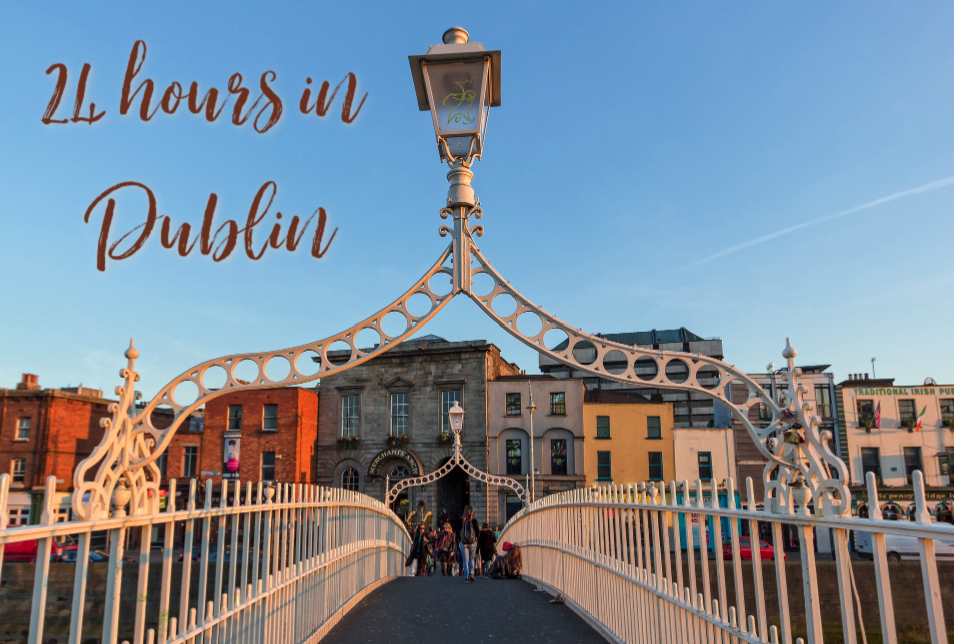 Like the post? Share it now!