I have a confession to make as a Minnesotan. I've never crossed the border up into Canada even though my accent has made many people think I'm Canadian.
I know, I'm a bad Northerner and really need to cross Canada off the bucket list and go back to my roots of nice people, hockey, and beer. Since it's so big, I'm breaking down Canada into smaller bits to stretch out our exploration of this beautiful country.
I'm starting with British Columbia as I really want to visit Vancouver and Victoria. I've heard wonderful things about these cities and can't wait to see them in person. Plus, it doesn't hurt that British Columbia is known for its stunning coastline and mountains, as well as top-rated ski resorts!
I've seen part of the Pacific Northwest on a trip to Seattle, and I'm definitely down to continue exploring this gorgeous part of the world. I love how the rugged mountains meet the sea and the dramatic landscapes are perfect for capturing on film.
Here are our picks for things to do in British Columbia when we finally check it off the travel list!
British Columbia bucket list:

1. Explore Glacier National Park
Jagged peaks, narrow valleys, and about 400 glaciers are waiting for us in Glacier National Park. There are some easy and moderate hiking trails to trek to help us discover this national treasure, as well as some opportunities for wildlife sightings – I'm hoping more of the caribou kind until we're back in the car, then we can be on the lookout for black bears and grizzly bears.
If there's time, I'd also like to check out the Glacier House, a Victorian-era mountain resort that's now some stone ruins.
2. Go wine tasting in the Okanagan Valley
Surprise, I want to go wine tasting! With about 200 wineries and vineyards in the valley, this award-winning wine region is a must visit for our taste buds! Known for producing both whites and reds, I can't wait to sample some pinot gris and then move on to a robust pinot noir.
We'll probably opt for a guided tour with transportation so we can fully enjoy our tastings and many even include a wine lunch. Perhaps we can also enjoy a pit stop at the farmers market for some fresh fruit and baked goods.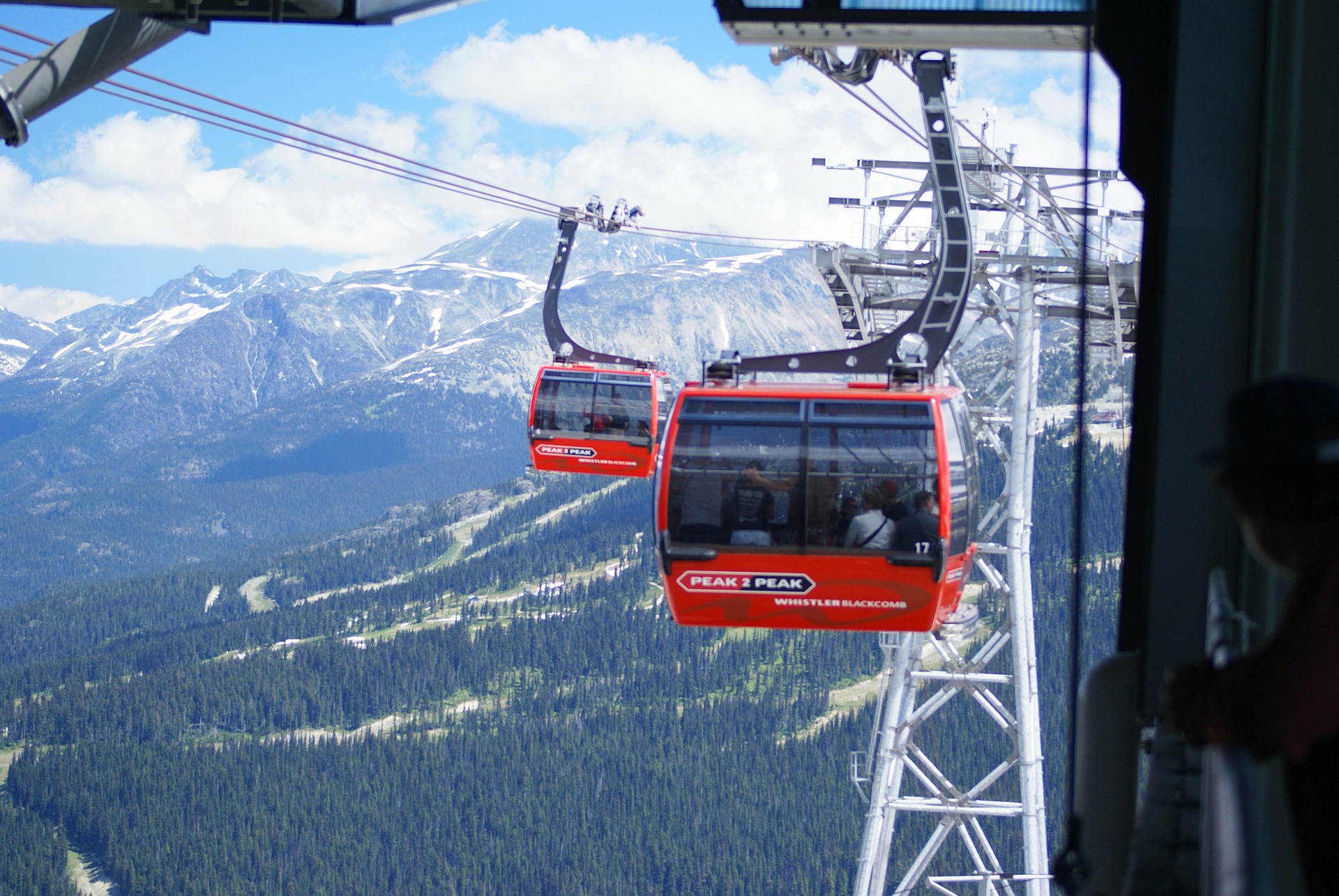 3. Ride the Peak 2 Peak Gondola
While we may not be going over ski season, we'll still want to check out the Whistler and Blackcomb ski areas, and I think the best way to do it will be on the Peak 2 Peak Gondola. It's an 11-minute ride but holds two Guinness Book of World Records entries for the longest and highest lift.
We're pretty spoiled with our mountain views at our favorite Colorado ski resort, but the images from this ride are breathtaking and something I can't wait for us to do! They also have a suspension bridge we can cross for even more photos of the mountains here.
4. Tour Vancouver
I love guided tours of cities but I feel we might be able to learn more about Vancouver on our own discovery tour as we check out the Vancouver Aquarium, Stanley Park, the Seawall, Brockton Point and its totem poles, as well as explore the city center, Gastown, and Chinatown. I'll also want to go to the Lookout in Harbour Centre for an amazing bird's-eye view of the city.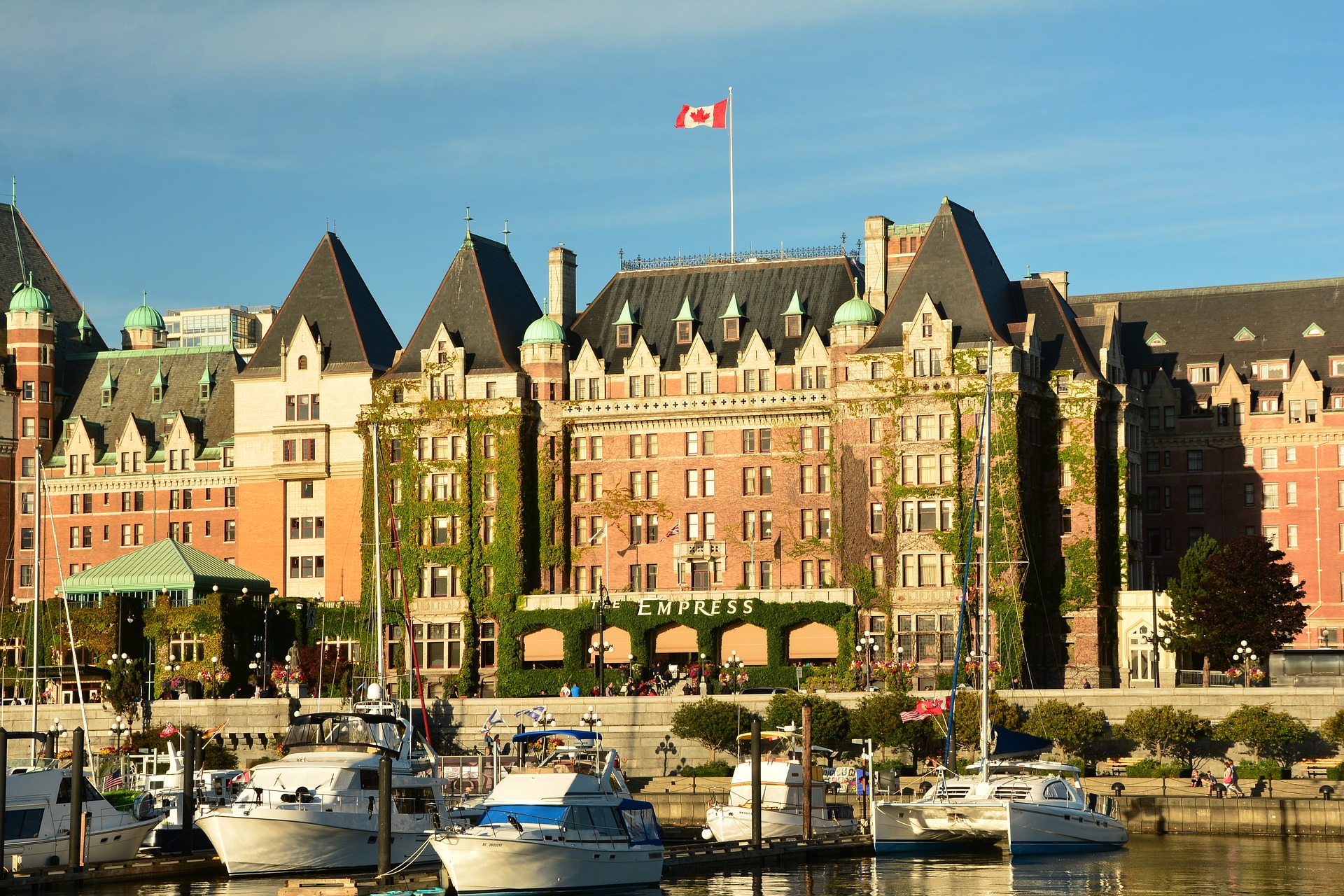 5. Visit Victoria
Victoria made the list as my parents raved about it after they came back from Canada. As the capital of British Columbia, it just makes sense to add it to our travel itinerary. We can stroll the waterfront, visit the Empress Hotel, and make a trip to Butchart Gardens, a 20-hectare property filled with themed gardens with plants, trees, and flowers.
6. Whale watching cruise
Since we'll be in Victoria, I'll want to climb aboard for a whale watching cruise as Travel + Leisure named Victoria as one of the best destinations in North America for whale watching, especially for orcas and humpback whales. We can also enjoy sightings of dolphins, seals, sea lions, and bald eagles on our tour.
7. Spend the night in a Free Spirit Sphere
Starting at $314 (CAD) per night, these unique floating accommodations are influenced by Biomimicry, the practice of emulating nature's patterns and structures, and are shaped like nuts – which is a well-adapted shape for the forest. These treehouses are a must for our British Columbia bucket list, even if we only spend one night there.
Free Spirit Spheres are on Vancouver Island and nestled in a coastal rainforest. While staying here, we can go sea kayaking, check out some caves, traipse along the Lighthouse Country Regional Trail, or visit the nearby beaches.
8. Explore the Enchanted Forest
Originally built as a fun project by Doris and Ernest Needham, this magical forest filled with 350 fairy figurines and 800-year-old cedars, is now a popular tourist attraction. Fairies, dwarves, pirates, and even dragons hide among the trees, pools, and waterfalls, and there's even a Candy Cane house and pirate ship tucked away. The forest also boasts British Columbia's tallest treehouse!
This spot is geared more towards families and children, but it still looks like a super cool spot to spend a morning or afternoon feeling like we fell right into a Disney movie – and hopefully not a Grimm's fairytale.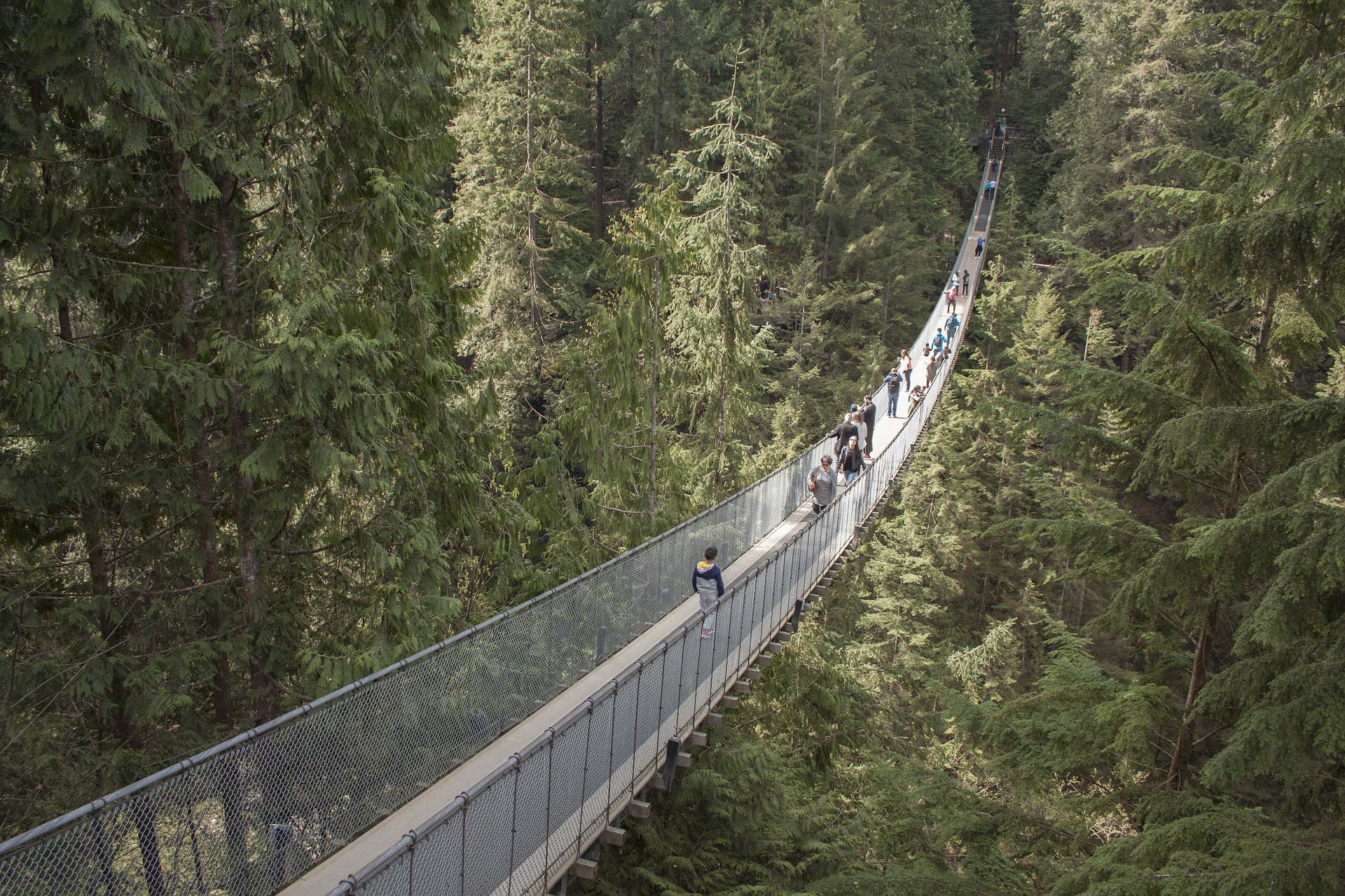 9. Cross the Capilano Suspension Bridge
Spanning 460 ft., the original bridge was built in 1889 and built just for the builder, George Grant Mackay, and his friends. In 1903, the bridge got an upgrade and in 1910 got new owners. Since then, the bridge has become a top tourist destination in Vancouver for daring adventurers, and I think I'm adding Rick's and my name to the list.
Thrill-seekers also enjoy the park's additions, like the Treetop Adventures Canopy Walk, where you go tree to tree 100 ft. above the ground. We can add the Cliffwalk to our itinerary and get incredible views of the cliffs, river, and Suspension Bridge.
10. Relax on the Hot Springs Circle Route
Ticking the Blue Lagoon off our bucket list in Iceland was a super fun experience and I absolutely love the hot springs we have here in Colorado, so it's natural that I'll want to add time at at least one of the hot springs in British Columbia to our list. Fortunately, there are eight on the 530-mile Hot Springs Circle Route!
We probably won't have time to try them all, but there are some fantastic options for resorts or quaint towns with springs. It looks like there are some cool springs in Halcyon and then we can even check out New Denver and Sandon, the "Monte Carlo of the North" and a historic Gold Rush ghost town!
What did I miss from our British Columbia bucket list? Tell me in the comments below or on Twitter!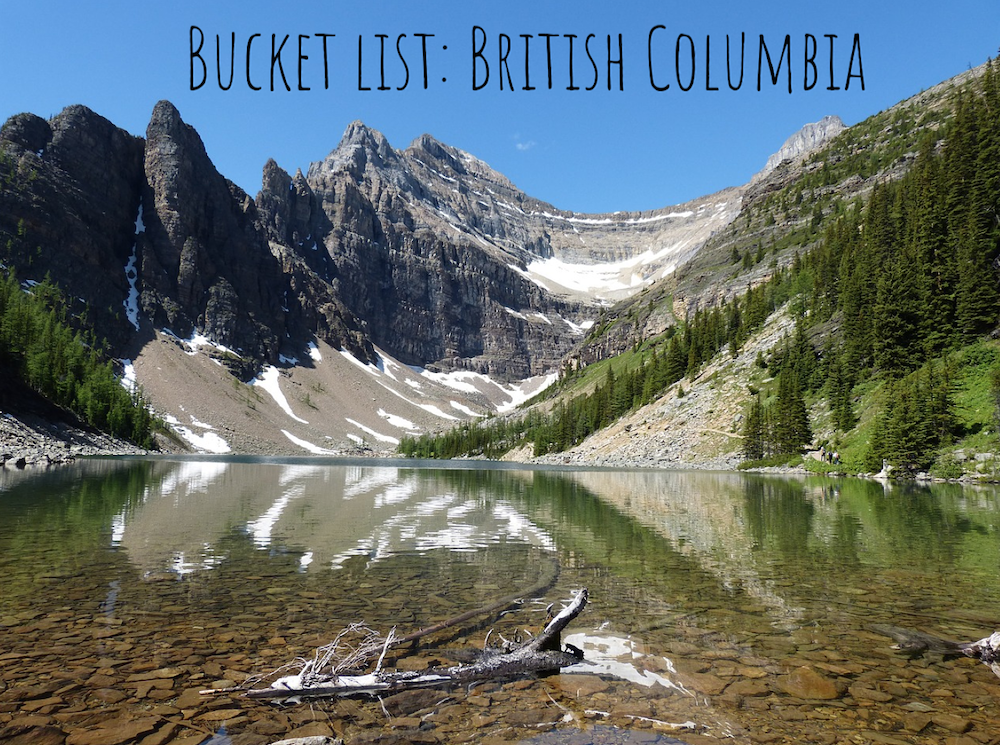 Like the post? Share it now!