Happy New Year! We can't believe it's time to start a new year and a new decade already but we're ready to roll right into the Roaring Twenties Part 2 with some new, rip-roaring adventures.
It's that time of year again to set New Year's resolutions and new goals and we hope travel has made the list. Traveling is a great resolution as it introduces you to new experiences, cultures, people, and food and wine. It opens you up to change and a different way of seeing and doing things, and who doesn't want to travel as much as possible before we're already counting down to 2021?
If travel is a part of your plan for 2020 and you're trying to figure out where to spend that time, check out our list of the top travel destinations this year.
Top 20 travel destinations for 2020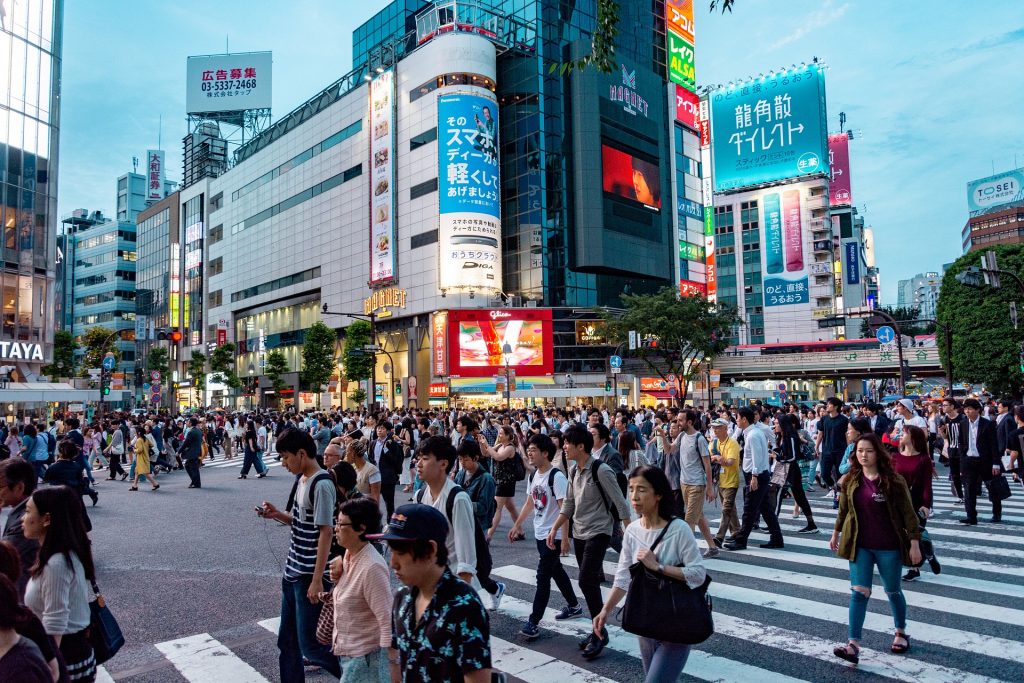 1. Tokyo, Japan
Tokyo is first up on the list as they'll be hosting the 2020 Summer Olympics, July 24 – August 9, and seeing a massive influx of tourists and sports enthusiasts. The organizers in Tokyo have identified three ideas behind their vision for hosting the Olympics: Achieving your personal best, unity in diversity, and connecting to tomorrow.
The capital offers plenty of experiences to travelers year-round, from enjoying world-class cuisine, sampling sake, visiting the temples, checking out the cafe and bar scene, and exploring the city's many museums.
2. Washington, DC, United States
Washington, DC is expected to be a popular travel destination in the new decade as the city celebrates the 100th anniversary of the 19th amendment with special exhibits at the National Museum of Women in the Arts, the National Portrait Gallery, and the National Museum of American History.
The city is also luring visitors and photographers in the spring with the annual National Cherry Blossom Festival, March 20 – April 12. DC is also known for its historic neighborhoods, amazing food and bar scene, and plenty of historical and cultural tours and experiences.
3. Dominica
Looking to get back to nature? Head to Dominica, an island in the Caribbean known for its diving, hot springs, and impressive waterfalls. This lush island is home to more than 350 rivers, a dozen waterfalls, 10 volcanoes, and hundreds of miles of hiking trails.
Since Hurricane Maria in 2017, Dominica went through a rebirth and has been restored to its former and glory and is welcoming many hotels and spas to drive up tourism and bring people back to the island – making it a great option for adventure travelers in 2020.
4. Galway, Ireland
Galway is the European Capital of Culture in 2020 and will be a top travel destination for sure. People will be heading to Galway to catch theater performances, live music, art exhibits, and special performances throughout the year, as well as visit the city's charming pubs and wander its cobblestone streets.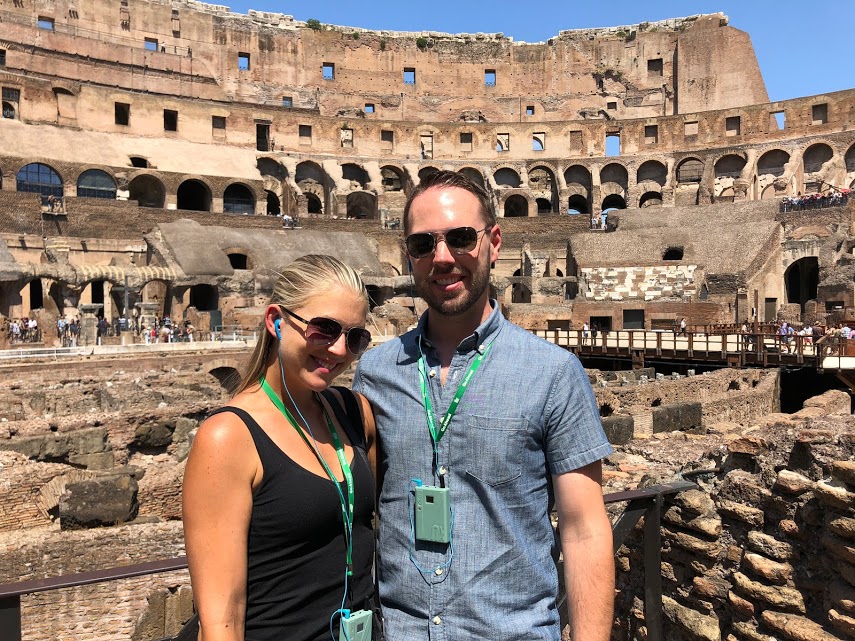 5. Rome, Italy
The Eternal City is always a good choice for a getaway but in 2020 the city will be honoring the 500th anniversary of Raphael's death and celebrating the artist and other Renaissance pieces.
Dive into the artistic history of Rome before wandering through the historic ruins of the Colosseum, the Roman Forum, and Circus Maximus. Of course Rome is home to an amazing food scene, filled with pizza, pasta, wine, and gelato. You can never have too much gelato in a day in Rome.
6. St. Petersburg, Russia
Touted as Russia's cultural capital, St. Petersburg is a rising travel destination that's expected to be quite popular in 2020. Known for its colorful buildings, ballet, museums, and modern nightlife the rest of the year, this summer is devoted to sports with four matches of the Union of European Football Associations' Euro Cup in June and the country's inaugural Ironman in July.
7. Dubai, United Arab Emirates
Dubai is another city that keeps throwing its name in the hat as a top travel destination this year with its hosting of the six-month-long World Expo, October 20 – April 10, and the opening of The World, a cluster of 300 artificial islands laid out to represent a world map.
Already known for luxury, stunning architecture, and world-class art, Dubai is continually adding to the city to please the influx of visitors in 2020 with new hotels, resorts, and restaurants.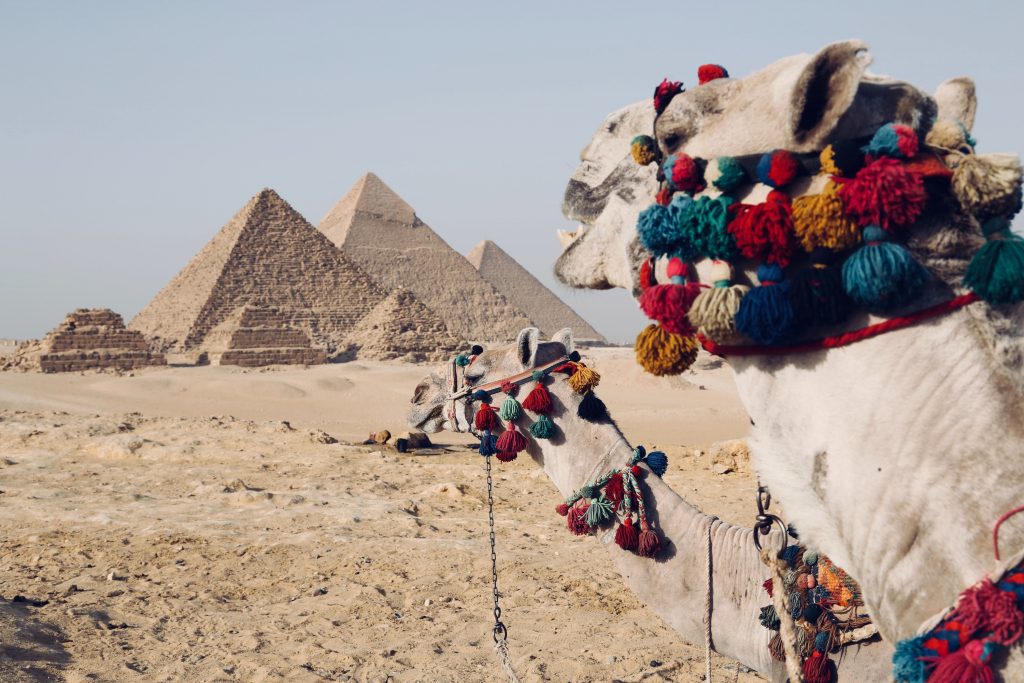 8. Cairo, Egypt
I'm dying to go to Egypt and it sounds like I'm not alone as Cairo is consistently touted as a destination to watch in 2020. With the planned opening of the Grand Egyptian Museum (GEM), the world's largest museum dedicated to one civilization, and the variety of historic and cultural experiences, Cairo will be buzzing with tourists and activity this year.
After checking out the mummies and artifacts at the GEM, you can visit the pyramids of Giza, ride down the Nile, and wander through the desert on a camel with no name.
9. Maldives
Make a splash in the sparkling waters off the Maldives! These magical islands always attract nature lovers and those seeking world-class scuba diving and some serious privacy on a romantic getaway. Escape everything as you settle in on the Arabian Sea, snorkel or dive in the crystal blue waters, and relax on the white sand beaches when enjoying the Maldives.
10. Bhutan
Interested in spiritual and experiential travel? You'll want to plan a trip to the Kingdom of Bhutan then! The country has only allowed visitors for about 46 years and works hard to preserve its essence and untouched nature. Get away from it all and the stresses of everyday life in this peaceful place, where you can truly get in touch with Mother Earth as it's a carbon-negative country.
11. Cape Town, South Africa
Fly non-stop from Newark to Cape Town with United Airlines and explore the South African capital's beaches, mountains, and exploding food scene. Hike to the top of Table Mountain, or take the cable car if you want an easier and scenic ride to the top, and be sure to add a trip on the Franschhoek Wine Tram to sample their delicious wines. After exploring Cape Town, you can also add on a safari experience to round out your Africa getaway.
12. Edinburgh, Scotland
Rick and I already have plans to check out Edinburgh this summer and we can't wait! Enjoy classics like the Edinburgh Castle, the Royal Mile, and St. Giles' Cathedral, not to mention all the places that inspired locations in Harry Potter, but be prepared for new experiences in 2020 like the Johnnie Walker Experience and the opening of new luxury accommodations.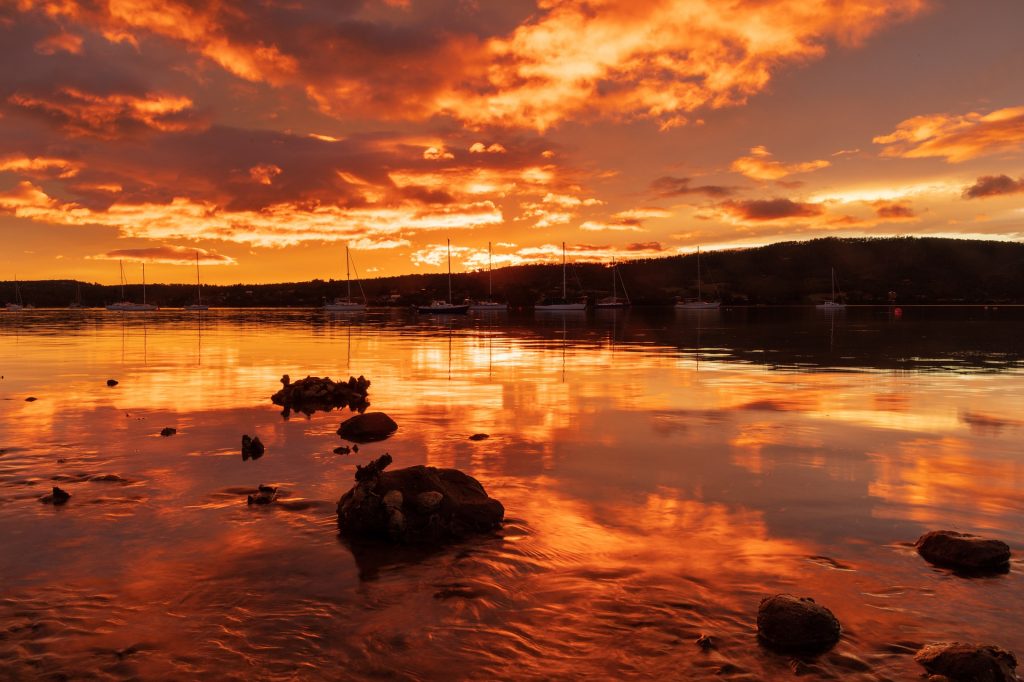 13. Australia
2020 is the 250th anniversary of Captain Cook's voyage to this country and continent and will be a time of celebration as aboriginal artifacts are brought home. Australia is another destination I cannot wait to check off my travel bucket list and it seems lots of other travelers are feeling the same way.
Tasmania in particular is trending as a top travel destination for 2020, with its sunny beaches, mountains, and the Museum of Old and New Art (MONA) in Hobart – it also has a restaurant and winery on site!
14. Tangier, Morocco
While Marrakech will become the first African Capital of Culture, Tangier seems to be on everyone's list of hot travel destinations in the new decade. The Moroccan Department of Tourism has been working hard on its goal to be one of the top 20 tourist destinations by 2020 and it seems to be panning out for them.
Tangier, a busy port city, is expecting to open several luxury resorts this year to help welcome tourists to the city and provide quality accommodations and amenities. This bohemian destination offers history, shopping, theater, and beautiful views to its visitors.
15. Rwanda
Another option that reconnects you with nature is Rwanda. Known for gorilla tourism, luxury safaris, and exciting travel experiences in the capital, Kigali. RwandAir is slated to start direct flights from New York's JFK to Kigali this year. If you want to make an even bigger impact with your travels to Rwanda, book with Micato Safaris to help the company sponsor children's education through its One for One commitment, where every safari booked pays for one child to go to school.
Rwanda is focusing on its future wildlife protection efforts with developing the Gishwati Mukura national park, which will eventually connect to Volcanoes National Park and the Nyungwe National Park, providing plenty of protected space for gorillas and chimpanzees to thrive. For other animal encounters, head to Magashi Camp in Akagera National Park, which is home to elephants, lions, and black rhino.
16. Salzburg, Austria
Salzburg is alive with the sound of music as the annual Salzburg Festival celebrates its 100th anniversary this year! Hear exceptional concerts and pieces in Mozart's birthplace, enjoy opera and drama performances, and check out the special exhibits in honor of its anniversary.
If you've had your fill of music or just need to give your eardrums a break and flex your other senses, check out the amazing food scene in the city, wander along historic structures and architectural gems, and live out your favorite memories from The Sound of Music as you visit the famous filming locations in Salzburg.
17. British Columbia, Canada
We've already covered British Columbia as a bucket list destination on the blog and this year it's making the cut as a hot travel destination in the '20s. Many seem to be planning to check out Canada's Wine Country, Okanagan Valley, known for organic wineries and farm-to-table dining.
Before your wine-fueled adventure, there's also the Peak 2 Peak Gondola to experience, walking across the Capilano Suspension Bridge, and exploring both Vancouver and Victoria.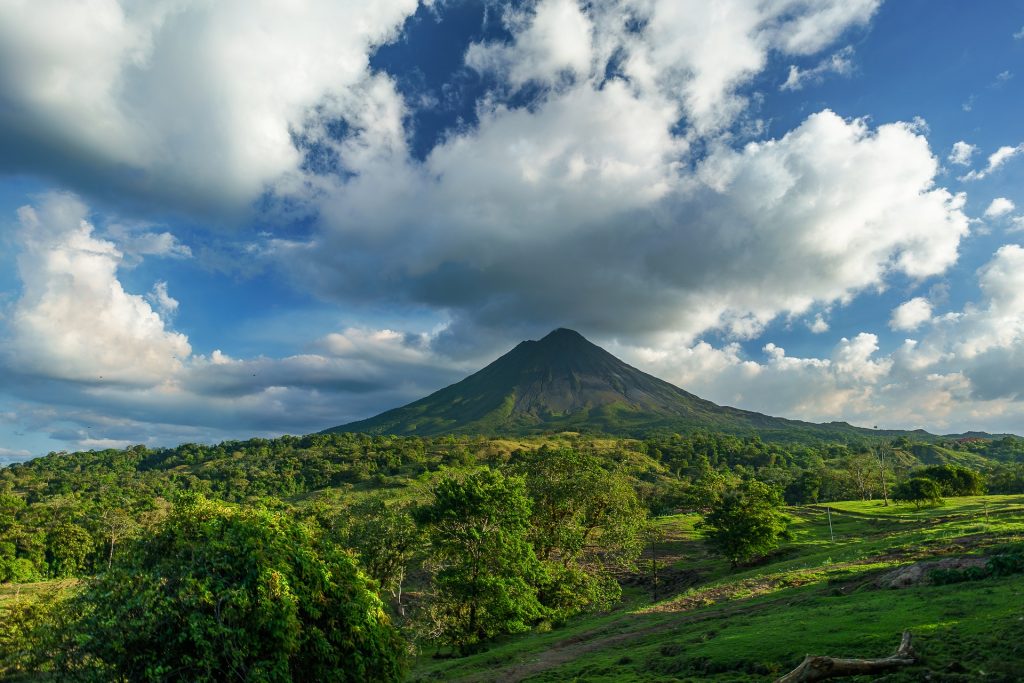 18. Costa Rica
Costa Rica is another bucket list destination for us that's skyrocketing in popularity for 2020. Getting back out into nature seems to be a theme this year and Costa Rica can definitely deliver on wild adventures through its tropical paradise.
Known for sustainable and eco-friendly tourism, Costa Rica is home to a wonderful variety of wildlife, like sloths, spider monkeys, jaguars, toucans, and whales and there are many tour companies that can take you on guided hikes and excursions to see them all. Whether you want to climb a volcano or lie in shavasana pose at a yoga retreat, Costa Rica has it all.
19. East Cape, Mexico
Instead of jet setting off to Cabo San Lucas, people are turning their attention to the East Cape of Mexico for tropical getaways in 2020. This area is home to an array of terrain, from beaches to desert, and mountainscapes, so it has something for any type of traveler – especially those looking for a luxurious getaway in a five-star resort. The East Cape still has a relaxed vibe, swimmable beaches, and beautiful views.
20. Denver, Colorado
Yes! Our home city of Denver made the list of the best travel destinations in 2020! The Mile High City has plenty to offer travelers, no matter what you're looking for. Our museums, booming downtown neighborhoods, craft breweries, and city parks can keep you busy for days.
Plus, you can easily plan a half-day trip outside the city to check out Rocky Mountain National Park or head up to the ski resorts for hiking or skiing depending on the time of year you visit, as well as taking advantage of the whitewater rafting nearby. Join the locals at Red Rocks for a concert or Film on the Rocks in the summer, or wake up at the crack of dawn for yoga on the rocks.
We definitely invite you to come visit Denver in 2020!
Are you planning a trip to any of these 2020 travel destinations? Tell us in the comments below or start a conversation with us on Twitter!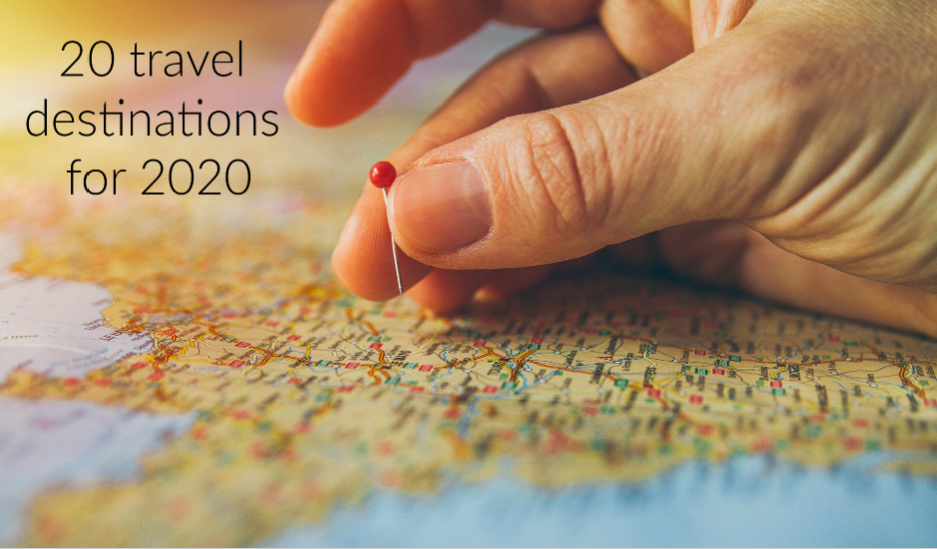 Like the post? Share it now!